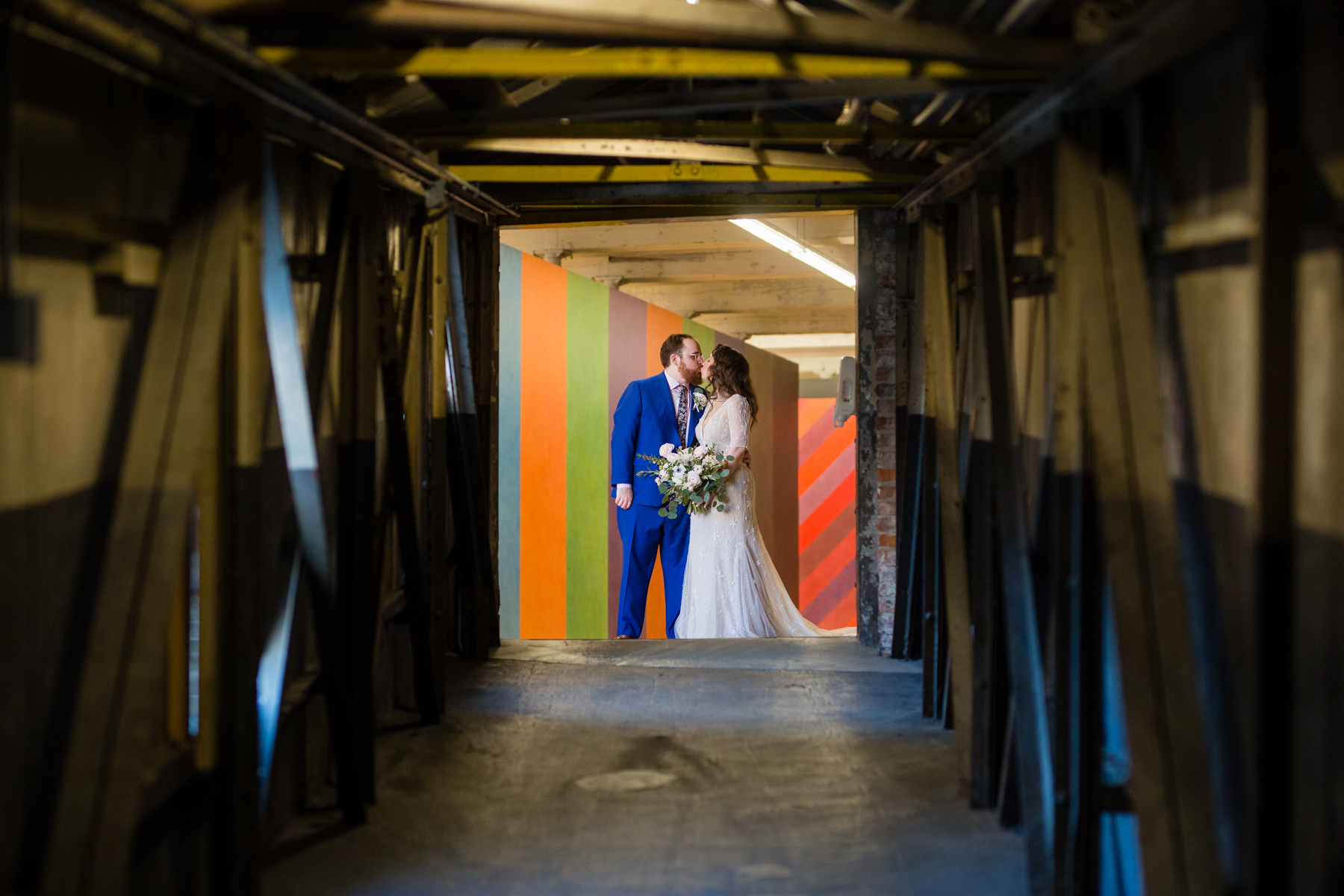 Juliana and Kevin's micro wedding at MASS MoCA blended love and contemporary art in a magical celebration. The couple had their first look in the Spencer Finch Gallery, followed by a stroll through the museum's galleries to capture unforgettable photos. With Juliana's best friend officiating, the ceremony took place back in the Spencer Finch Gallery, attended by just four guests – Juliana's parents and Kevin's mother and sister. The newlyweds shared their first dance as a married couple in the 'prow' of The Robert W. Wilson Building, creating an indelible memory in a truly extraordinary setting. Oh, and by the way: Kevin likes to goof off, and I love it!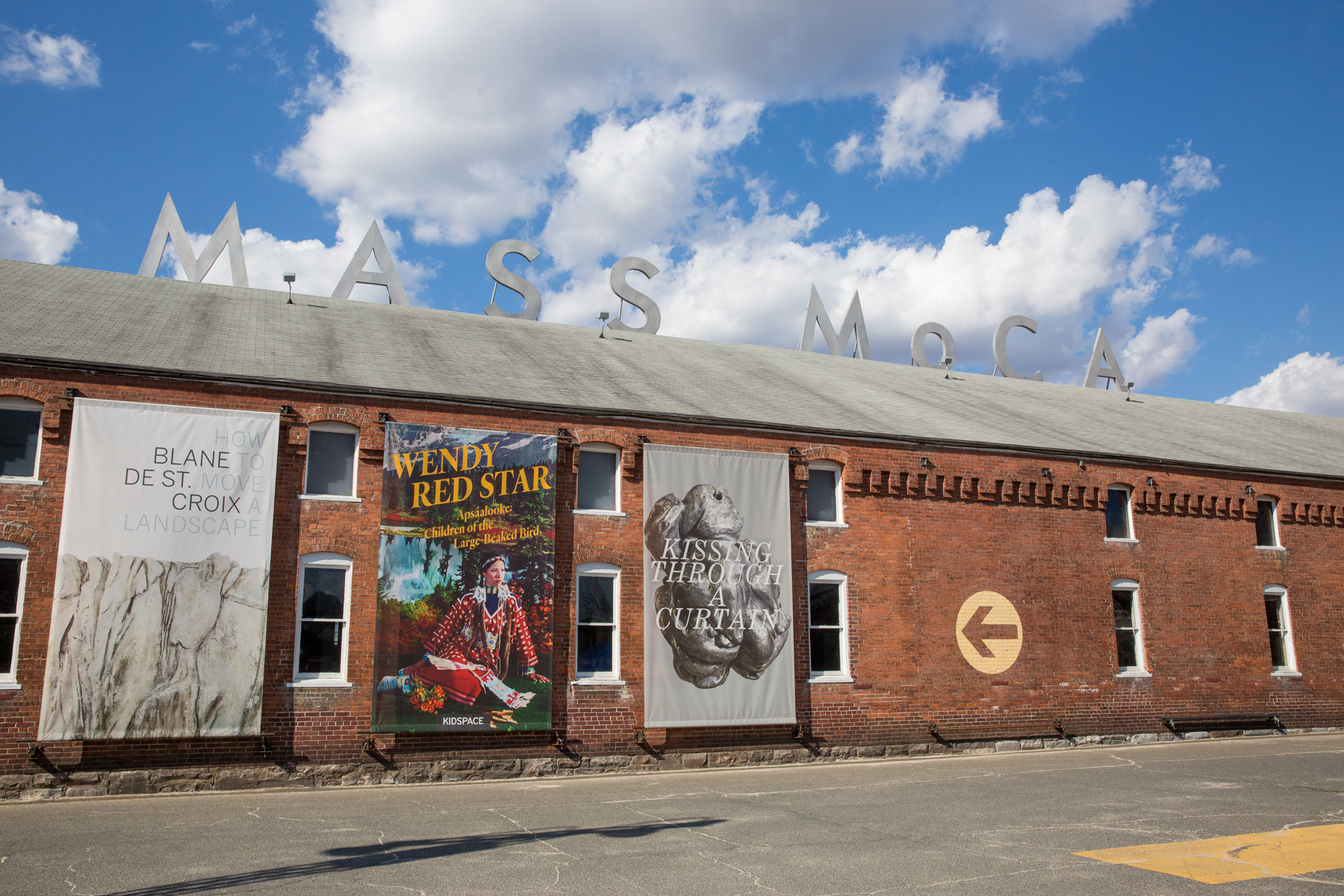 A Hub for Contemporary Art and Culture
Step into a world where creativity knows no bounds at the Massachusetts Museum of Contemporary Art. Located in the town of North Adams, Massachusetts, Mass MoCA is a renowned institution for contemporary visual and performing arts. Established in 1999, it has grown into one of the largest centers for contemporary art in the United States.
At the heart of Mass MoCA's mission is its dedication to promoting the work of living artists. The museum boasts an extensive collection encompassing a diverse range of mediums such as painting, sculpture, video, and performance art. The museums dedication to contemporary art guarantees fresh, exciting experiences with each visit.
Mass MoCA is not just limited to visual arts. It also takes pride in its vibrant performing arts program, which focuses on experimental music, dance, and theater. The performance space hosts eclectic performances year-round. Audiences can immerse themselves in groundbreaking experiences.
Whether you're an art aficionado or just beginning your artistic journey, Mass MoCA has something for everyone. Visitors can take part in a variety of programs, including guided tours, lectures, workshops, and artist residencies.
Host Your Unforgettable Event at Mass MoCA
Create lasting memories by hosting your wedding at one of the most dramatic and unique venues in New England. The 250,000 square feet of gallery space offers a stunning backdrop for weddings. The former factory accommodates intimate weddings and grand celebrations for up to 400 guests. Mass MoCA's collection of galleries offers a one-of-a-kind setting for your event. No matter your vision, the space provides the perfect setting to bring it to life, leaving a lasting impression on your guests.
Visit Mass Moca's Website Please check out these other posts: Amy & Joe at MASS MoCA – Gedney Farm Wedding Photos – Wedding in the Berkshires at Gedney Farm – The Worcester Art Museum a Unique Wedding Venue
---
---
You might also like
---