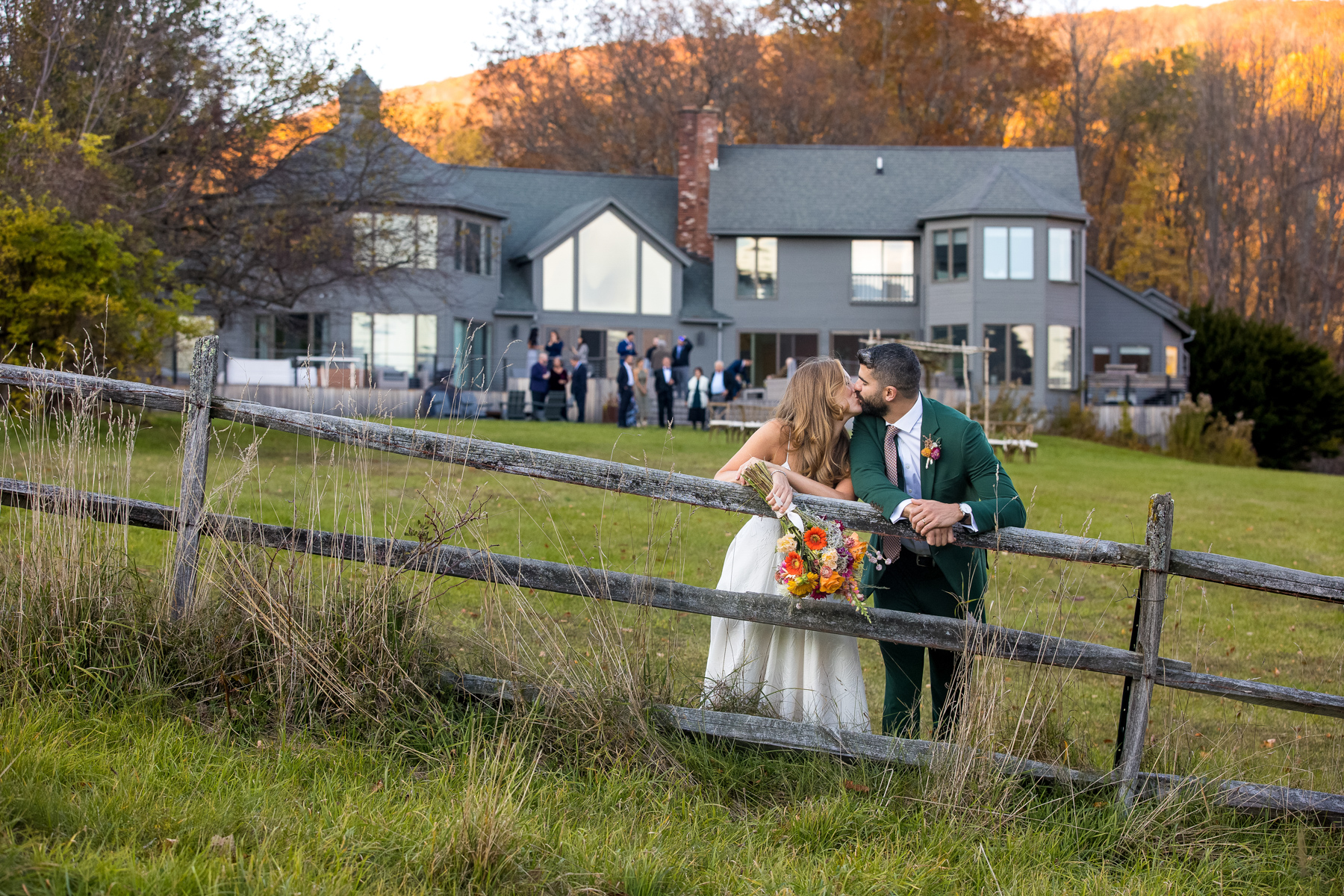 Eric and Alexa's wedding
Eric and Alexa's wedding at The Brookman Estate was an intimate event that took place on a picturesque autumn day. The couple and their closest family and friends gathered at the luxurious estate to celebrate their love.
The Brookman Estate, nestled on 40 acres of land, provided the perfect backdrop for the couple's special day. The fall colors were in full bloom and the trees were a vibrant array of oranges, yellows, and reds. The couple exchanged vows on the expansive lawn, surrounded by the stunning view of Greylock Mountain.
As the sun began to set, the guests enjoyed cocktails and appetizers on the deck, taking in the breathtaking views and warm autumn breeze. The dining area in the house was beautifully decorated for the reception, with elegant floral arrangements and candlelight creating a romantic ambiance.
It was a perfect way to celebrate their love, with the fall colors, the sunset and the beautiful views of the Mountain. The Brookman was the perfect venue for this intimate and unforgettable event.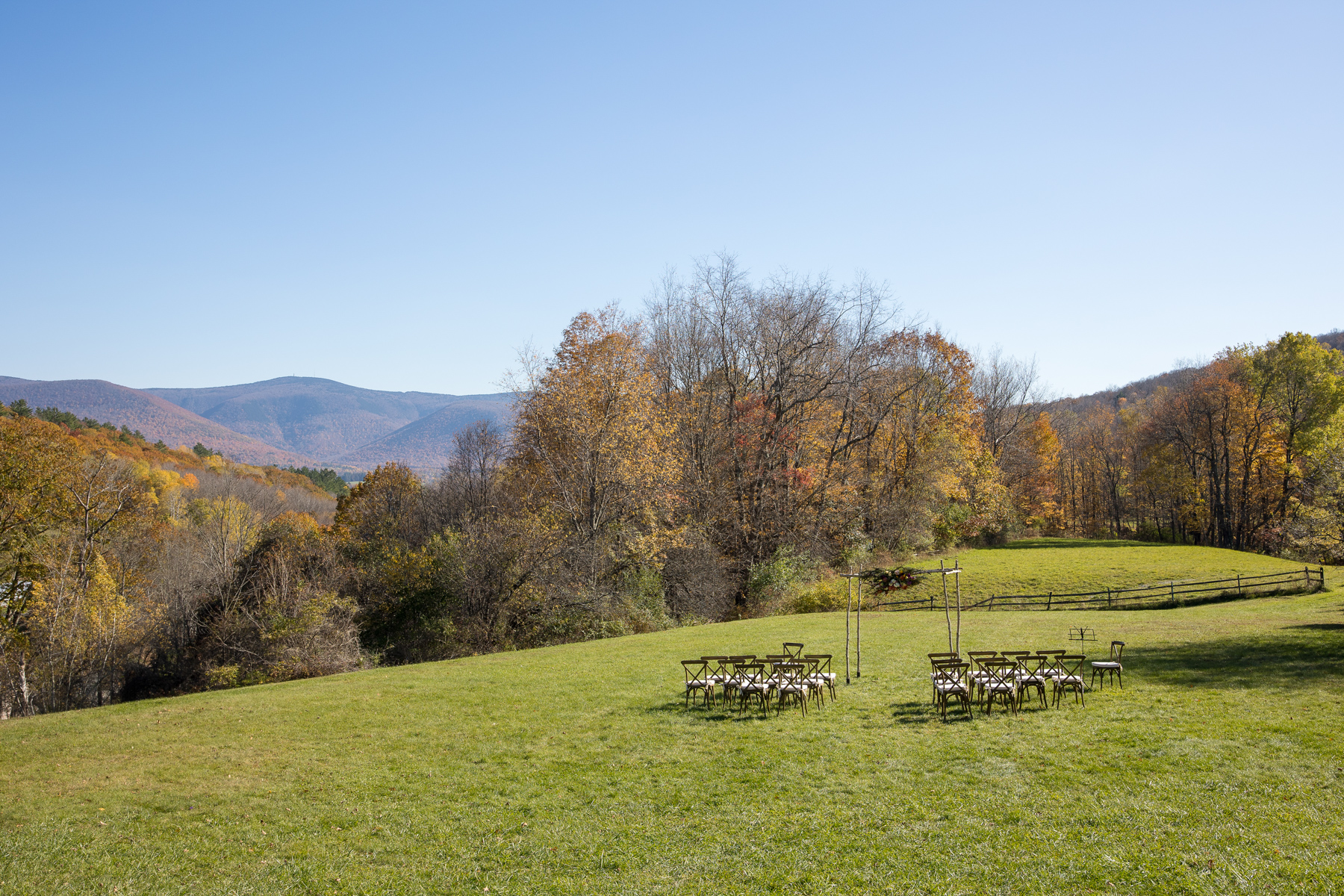 Extraordinary Venue: The Brookman Estate
The Brookman Estate is a luxurious vacation rental that offers guests a tranquil and secluded getaway in Williamstown, Massachusetts. Nestled on 40 acres of land, the estate provides ample space for up to 20 guests with 7 bedrooms. The property is pet-friendly, making it the perfect destination for families or groups of friends traveling with their furry companions.
The Brookman boasts a variety of amenities to ensure guests have a comfortable and enjoyable stay. The property features internet access, air conditioning, and a fire pit for outdoor gatherings. Guests can also take advantage of the event space barn, three-acre vineyard, gaming room, large mahogany deck, exercise room, herb and vegetable garden, sculpture walk, orchard, private pond, and more.
One of the most striking features of the Estate is the breathtaking view of Greylock Mountain. Whether you're taking a leisurely stroll through the orchard, relaxing on the deck, or enjoying a glass of wine on the lawn, the view of the mountain serves as a stunning backdrop that will stay with you long after you leave.
Please note that a minimum stay of 3 nights is required at the Brookman. The property is available for small weddings and events, making it the perfect location for intimate celebrations with loved ones.
Please check out these other posts: Jacob's Pillow Wedding – Berkshire Photographer – Interlaken Inn Wedding Photos
---
---
You might also like
---