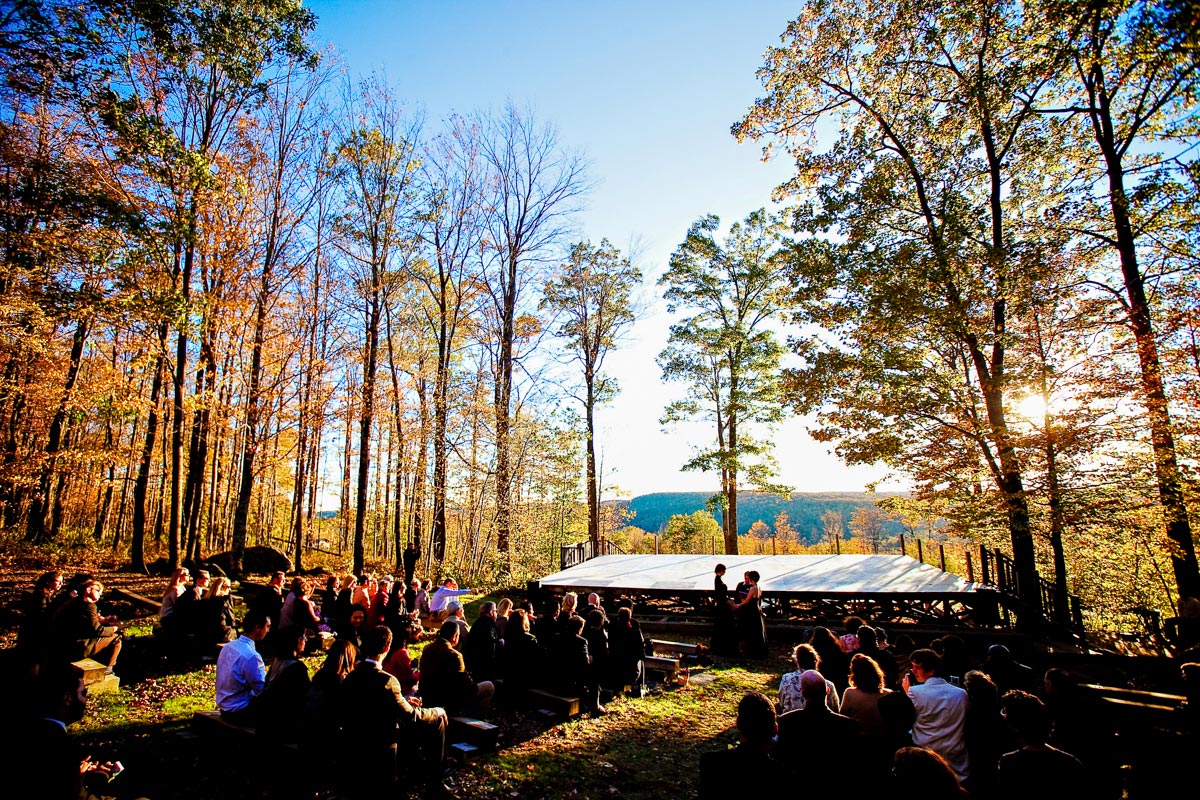 Peyton & Liz's Jacob's Pillow Wedding
Peyton and Liz's wedding ceremony was right before sunset on the Inside/Out stage, overlooking the beautiful Berkshire Hills. The setting was absolutely breathtaking, with the warm glow of the setting sun casting a golden light over the hills.
The ceremony itself was a beautiful and intimate affair, with the couple exchanging vows in front of their closest family and friends. The Inside/Out stage was the perfect setting for the ceremony, with its open-air design and stunning views of the surrounding landscape.
After the ceremony, the newlyweds and their guests made their way to the Doris Duke Theatre for the reception. The atmosphere was cozy and intimate, the perfect setting for a reception.
Celebrate your wedding at Jacob's Pillow. Nestled in the heart of the Berkshires, the Pillow offers a breathtaking setting with a unique history and atmosphere. From the scenic outdoor stage to the rustic farm houses and theatres, Jacob's Pillow can provide you a memorable wedding.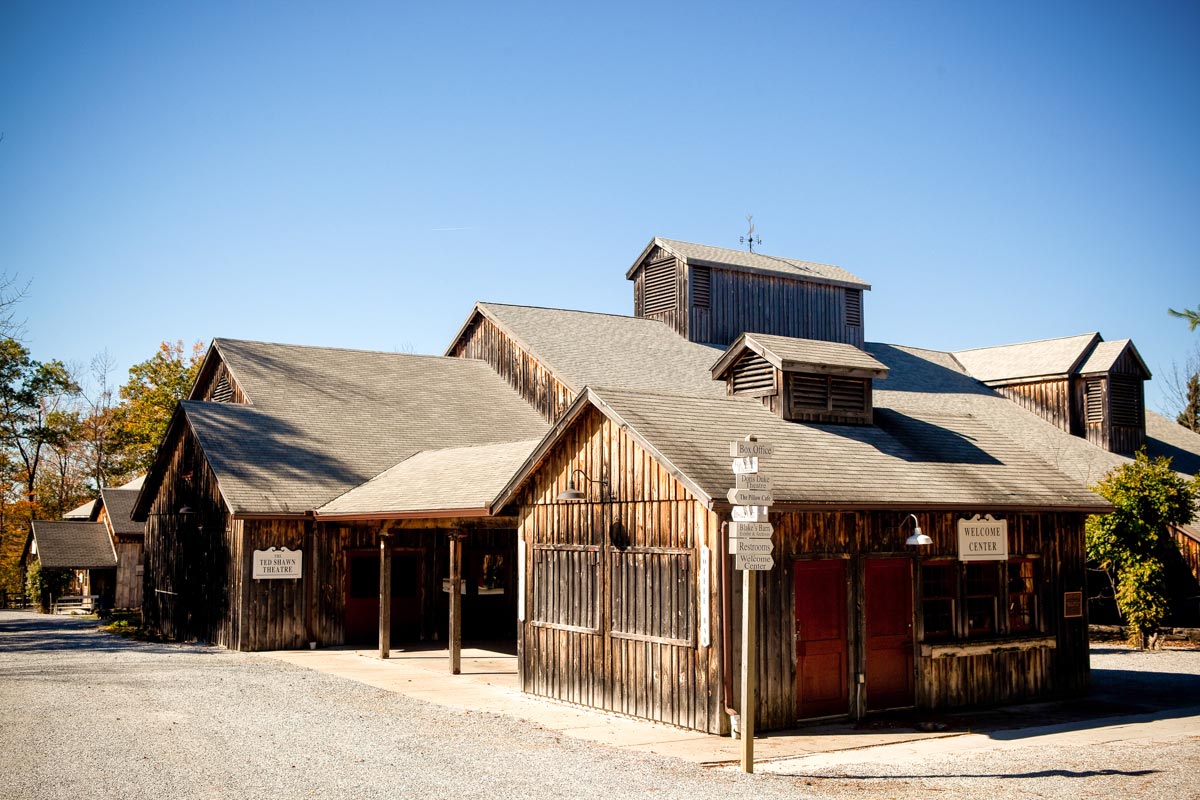 Jacob's Pillow
Jacob's Pillow is a world-renowned dance center located in Becket, Massachusetts, in the picturesque Berkshires. The Pillow is best known for the annual Summer dance festival, which attracts dancers and dance enthusiasts from all over the world. The festival features a diverse lineup of performances, workshops, and lectures, and is a highlight of the dance calendar. The festival has showcased some of the most renowned dancers and choreographers of the past century, and continues to be a platform for emerging talent.
In addition to the festival, Jacob's Pillow also operates a professional school that offers classes and training to aspiring dancers. The school's curriculum is designed to provide students with the technical and artistic skills they need to succeed in the competitive world of professional dance.
The organization also maintains extensive archives, including a collection of costumes, set designs, and other historical artifacts. These archives provide valuable insight into the history of dance and the role Jacob's Pillow has played in shaping the art form.
Weddings at Jacob's Pillow
The Pillow is available for wedding ceremonies September through mid-May. The staff will help you create an event that fits your needs and tastes. The grounds and buildings can belong exclusively to you and your guests for a memorable rehearsal dinner, ceremony, or reception.
Jacob's Pillow Wedding Photography by Berkshire Photographer Eric Limon
Looking for other wedding venues? Check out these other posts: Berkshire Wedding Photography – Hancock Shaker Village – Wedding at Tupper Manor
---
---
You might also like
---