James & Amanda's Gedney Farm Wedding Photos
It was truly a pleasure to capture these wedding photographs on a perfect fall day in the Berkshires as James and Amanda exchanged vows up on the knoll at Gedney Farm under an ancient tree in New Marlborough, MA.
After months of planning, this New Orleans couple arrived early to Gedney Farm and spent the day laughing and getting ready for the guests of their Berkshires destination wedding. The weather and the farm were truly stunning, with fall bringing bright yellows and reds to the leaves on the trees around the estate.
When guests began to arrive, they were greeted in the courtyard with cider and yard games before being invited to take a 5-minute walk up the hill to the knoll where the ceremony took place.
Once the guests were at their seats, the Rosamund Trio played as the bridal party gracefully entered the ceremony site. Then, underneath a beautiful, old cherry tree at the top of the hill, James and Amanda exchanged vows in front of their friends and family.
"The ceremony was perfect and I know we will remember it fondly for the rest of our lives," the bride said of the day's events. "The chance to share our love and marriage with all those who we love was really like nothing else."
After the ceremony, guests returned down the hill to the farm for a cocktail hour. The huge stone Argentine grill was fired up and ready to go to serve a fully catered meal courtesy of the folks at Gedney Farm.
Meanwhile, I got to snap a few quick photos of the wedding party at the top of the hill as they shared drinks from the staff. We were even able to get an awesome group shot, according to Amanda, of the whole wedding party before they headed down the hill.
The newlywed couple was announced as they entered the dining area, and they shared their first dance before settling in for a farm-to-table dinner and speeches from James and Amanda's loved ones.
Dancing started right after dinner, and although the DJ got "a little out of hands at times," according to the bride, guests could take a break from the dancing to have some fun in the photo booth downstairs.
Once the night wound down, popcorn was handed out and guests made their way home, rounding out a perfect wedding affair with some light snacks and jovial conversation.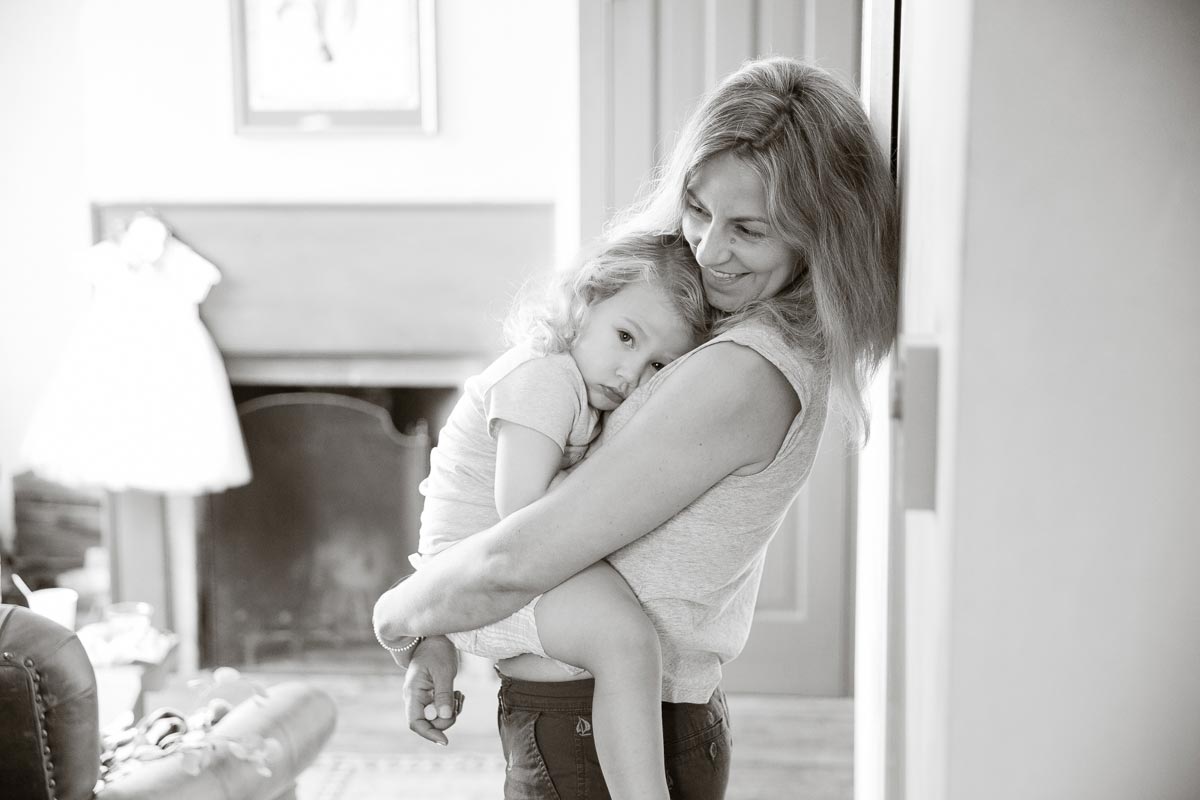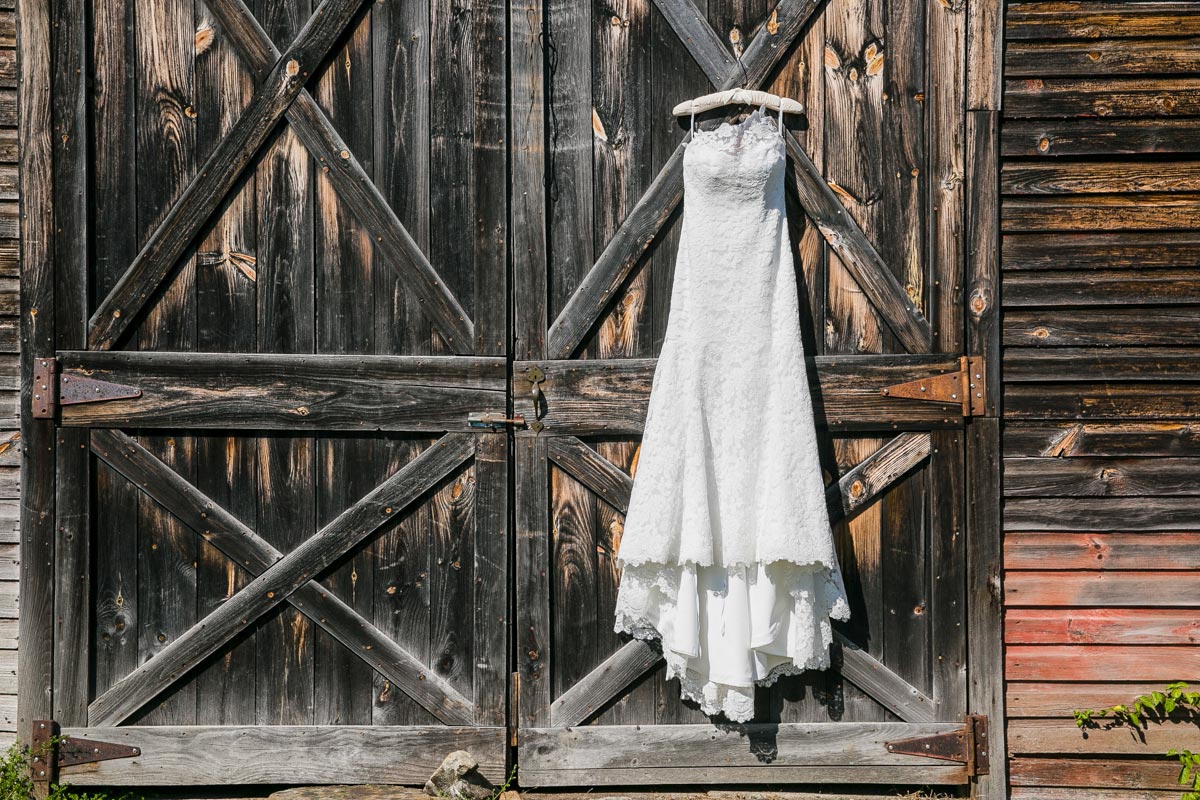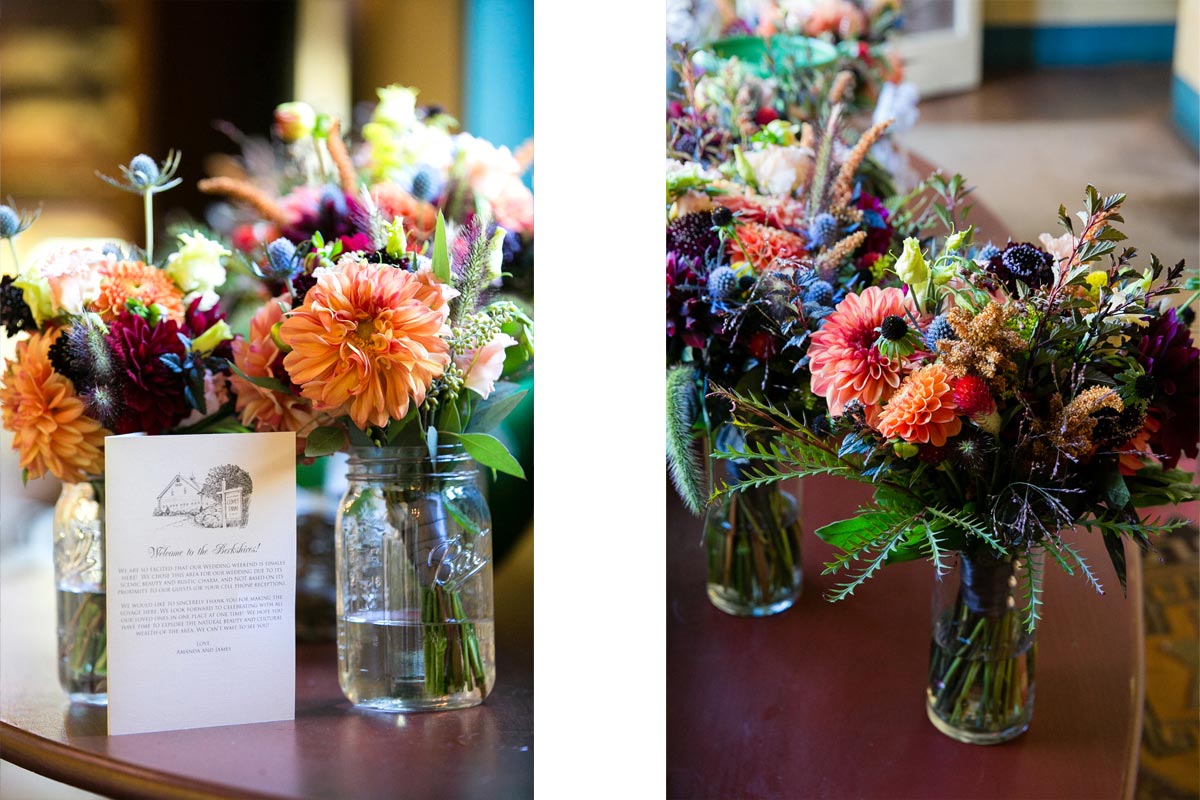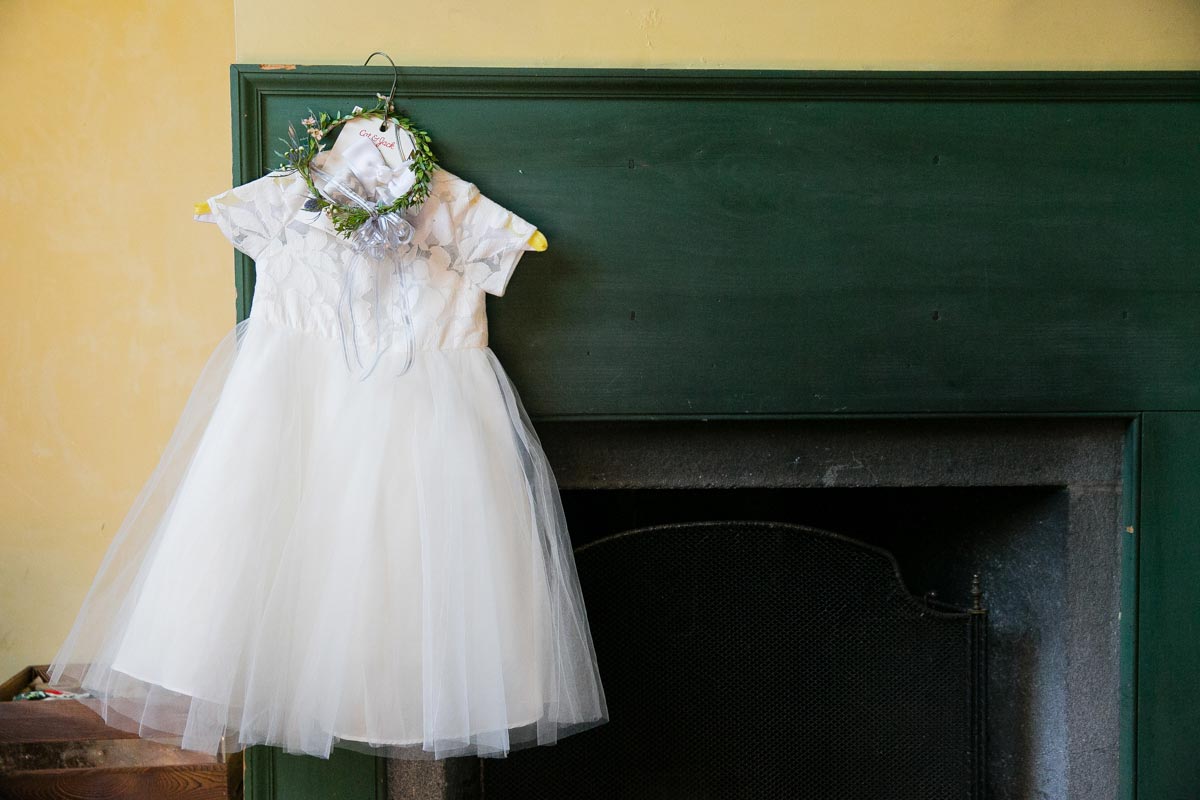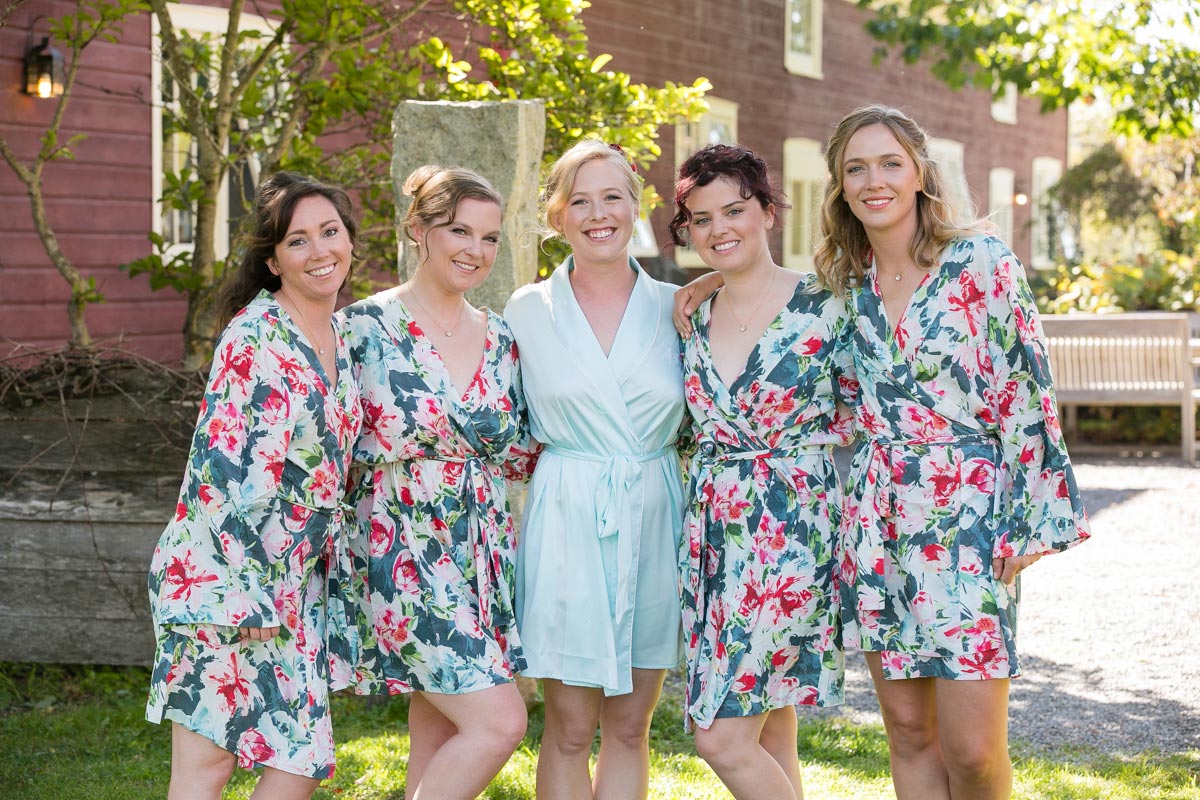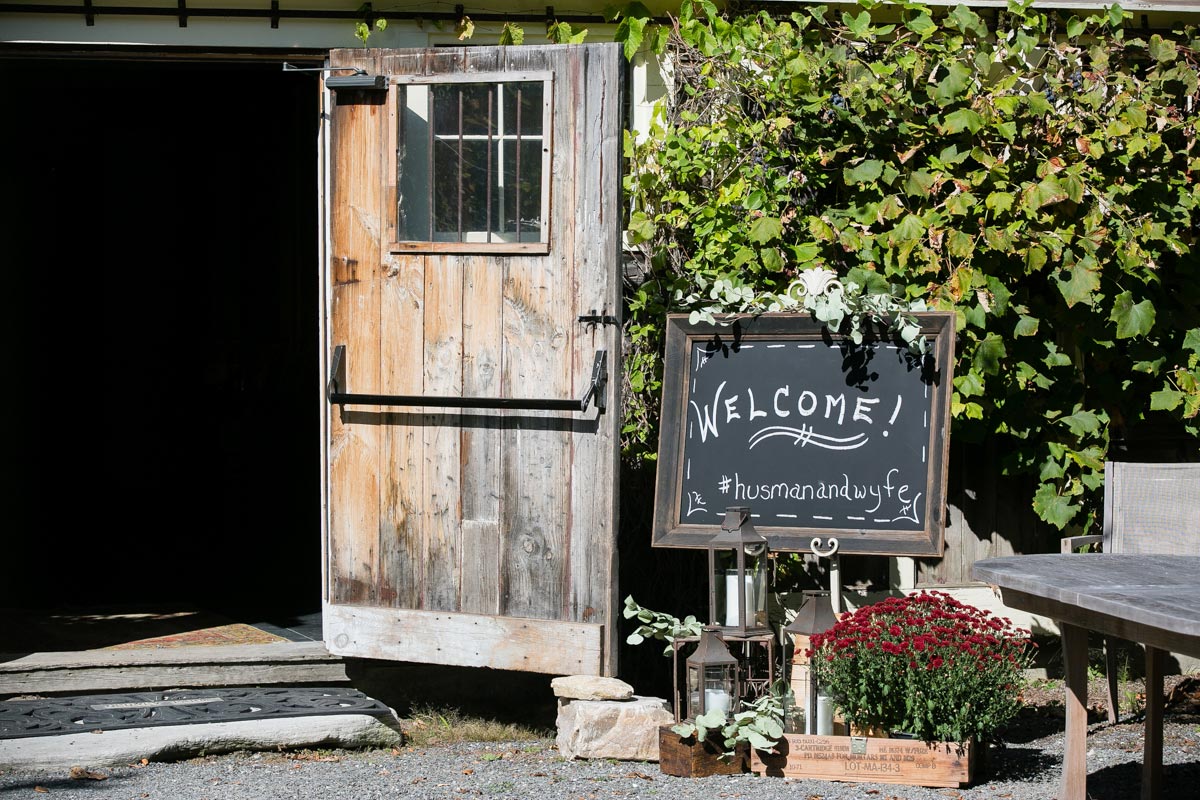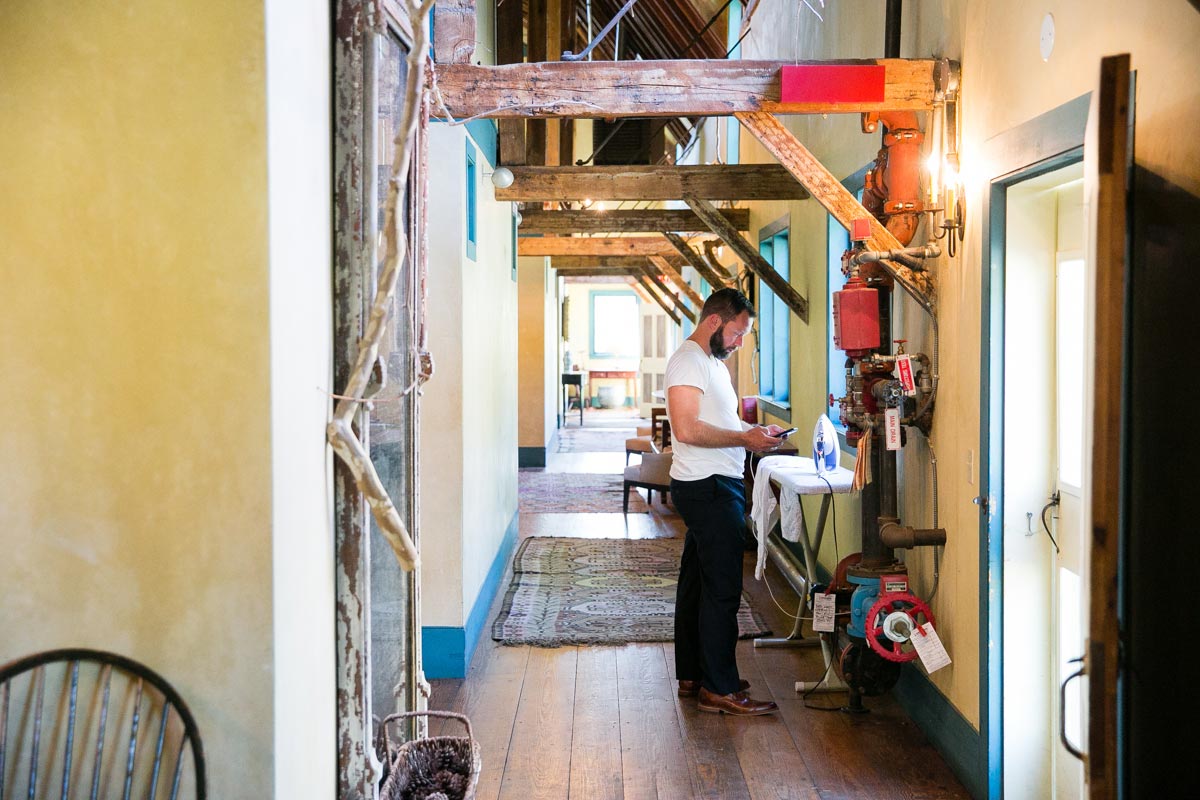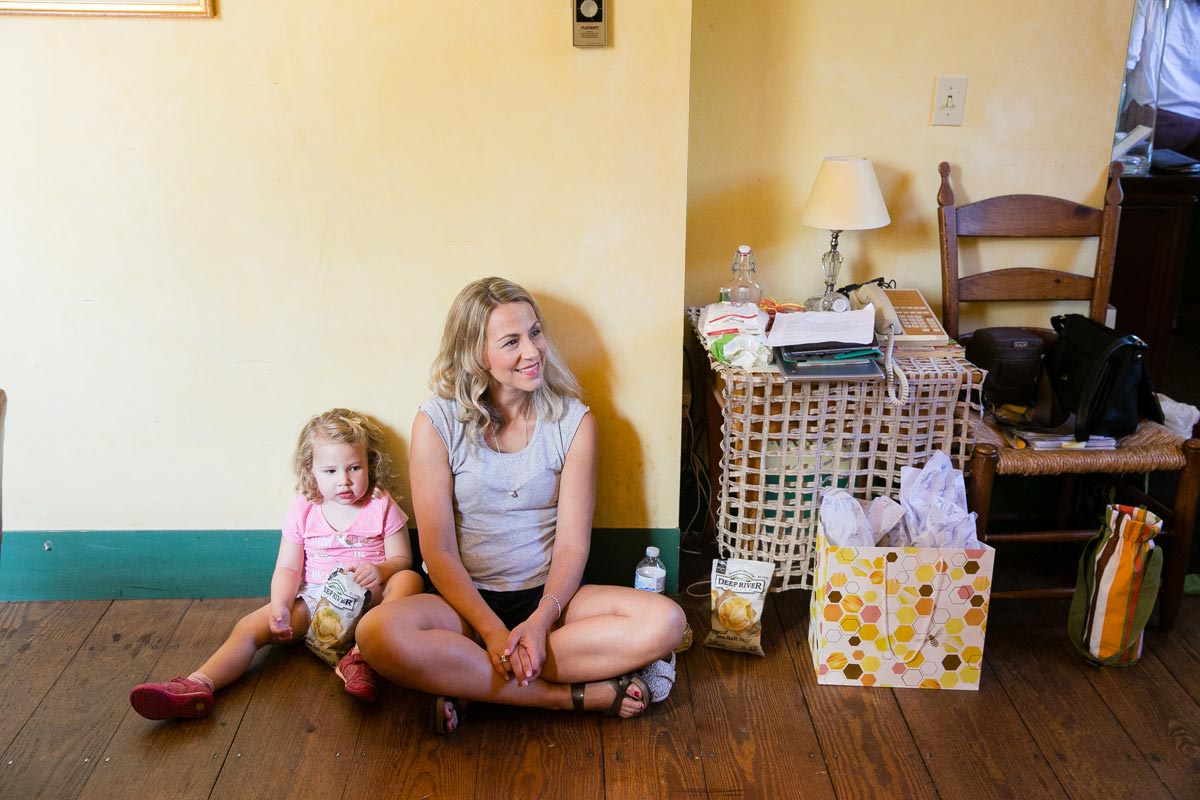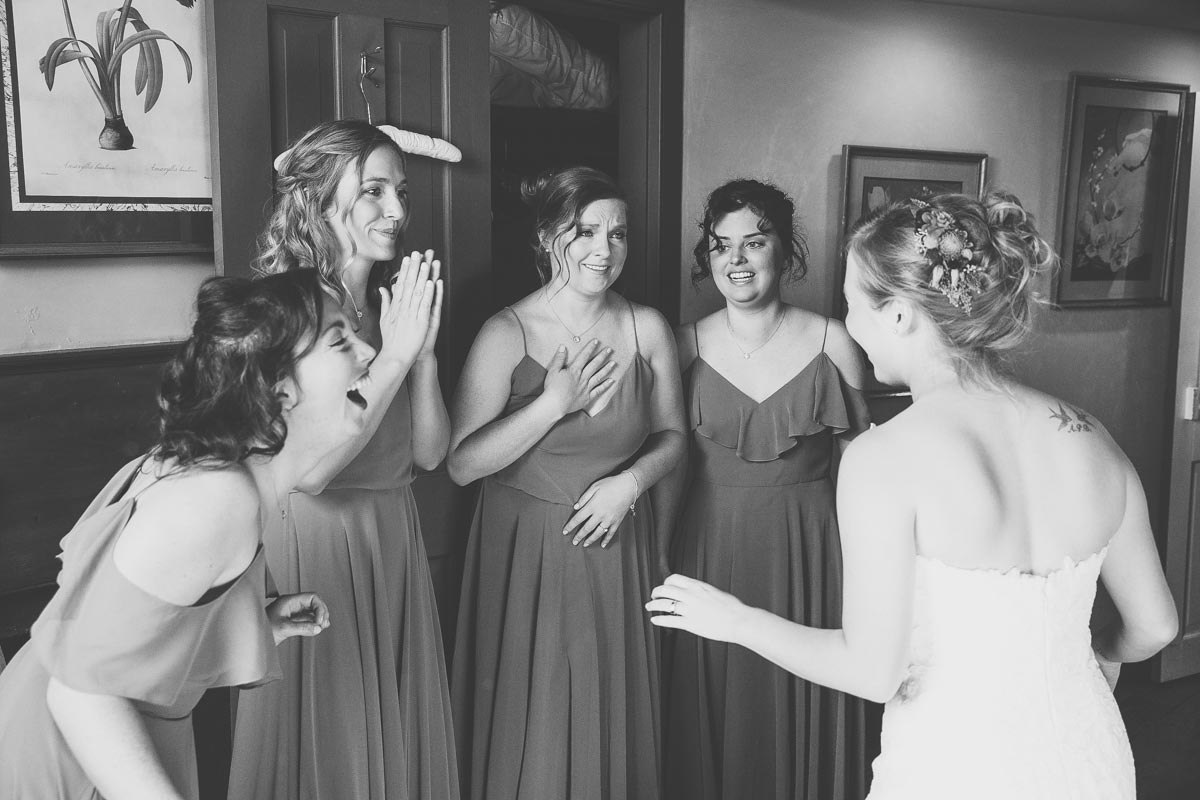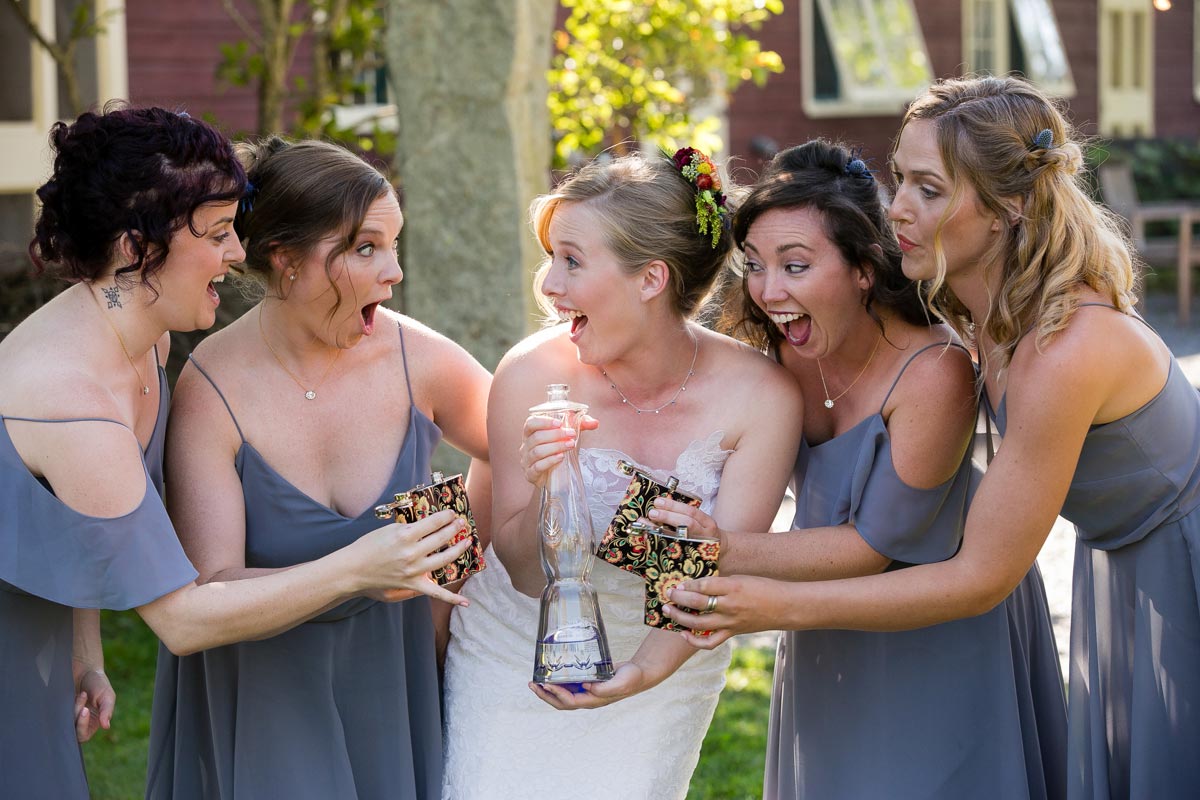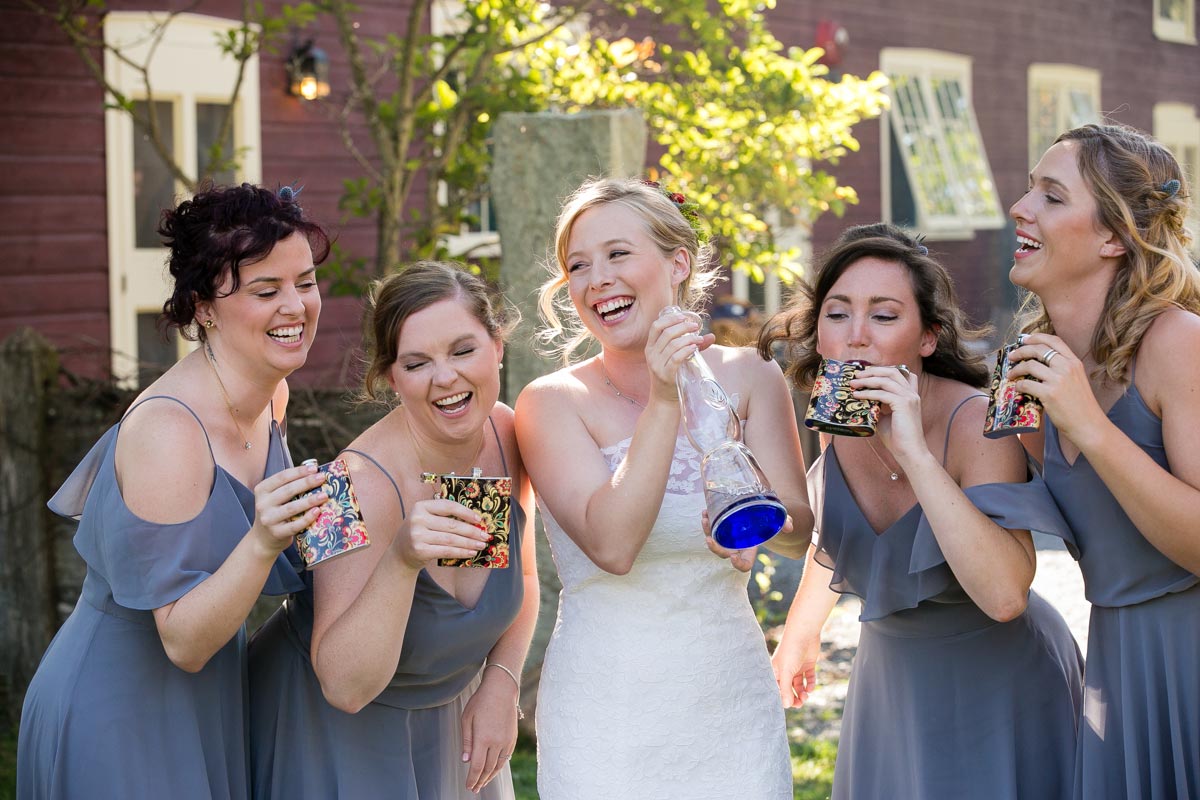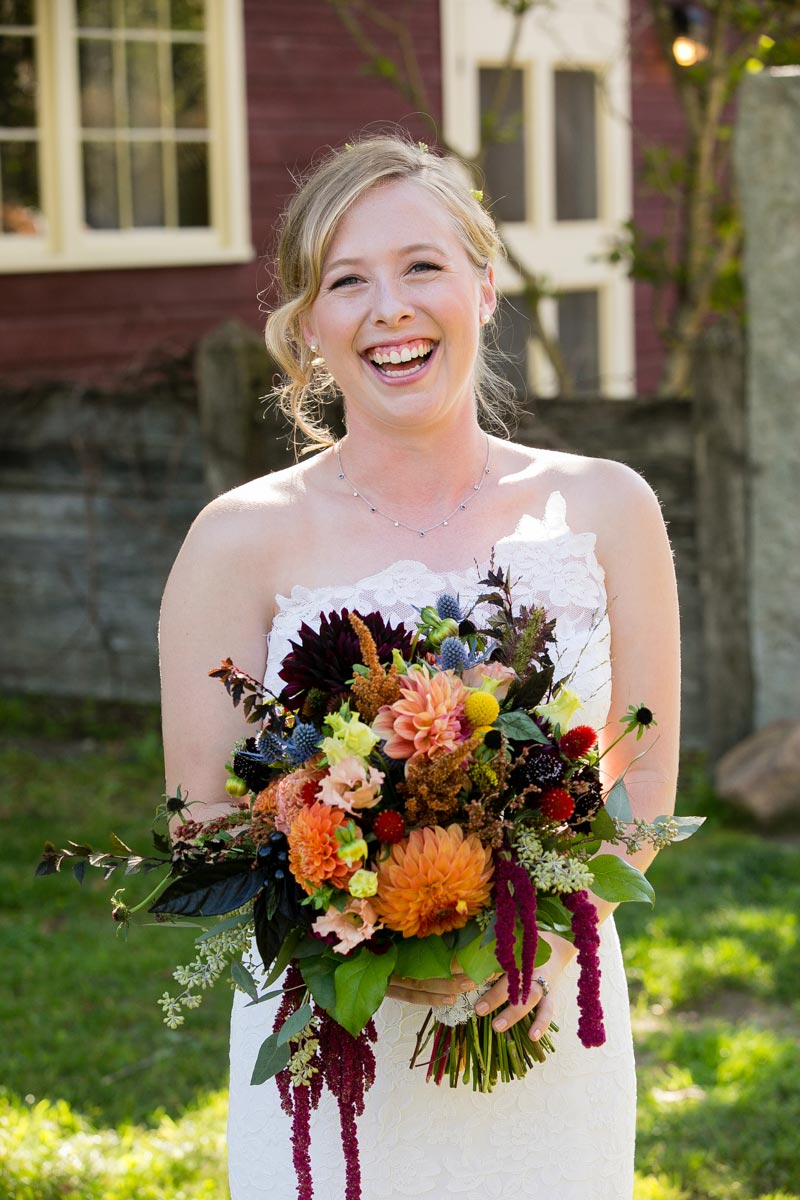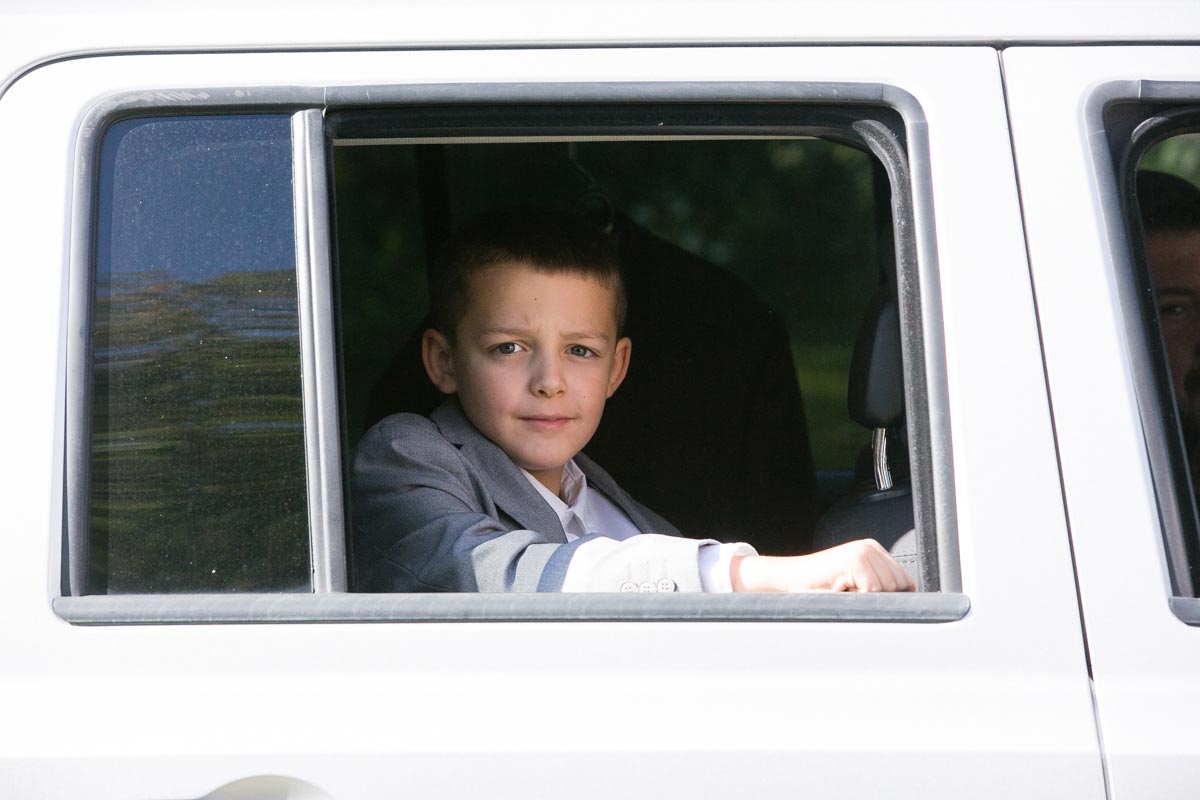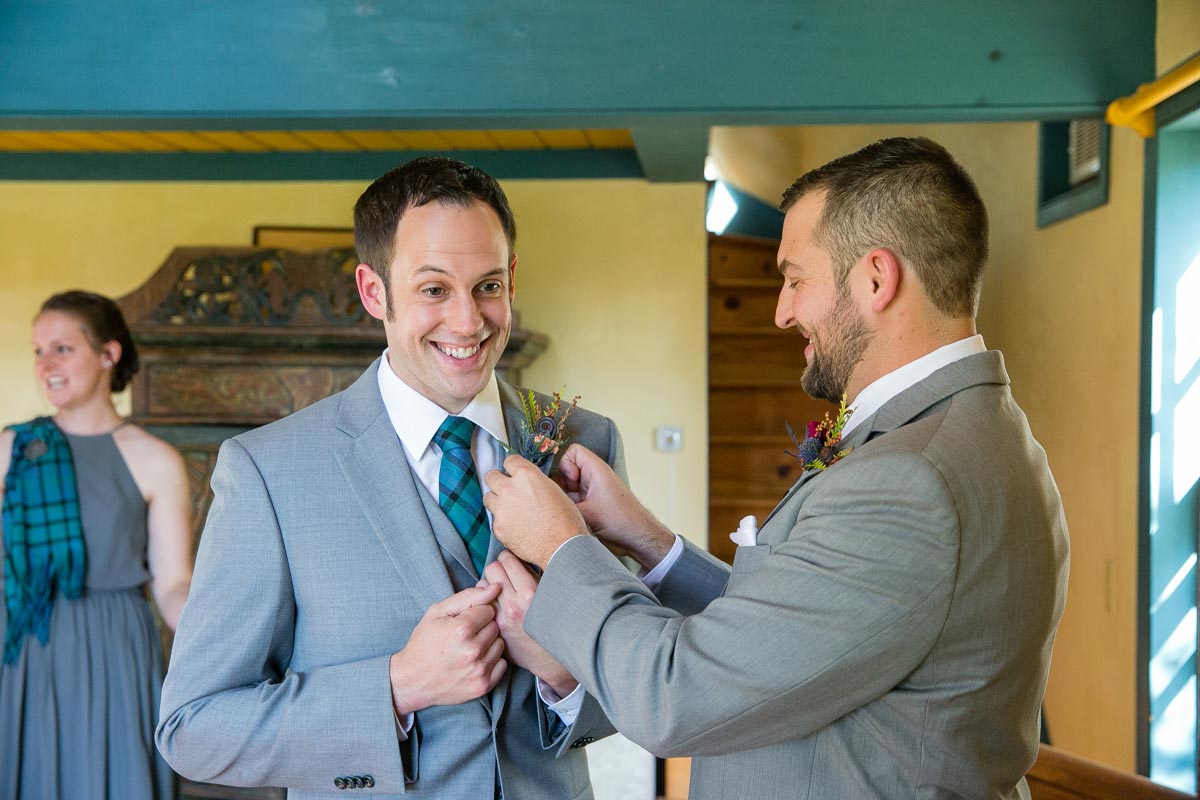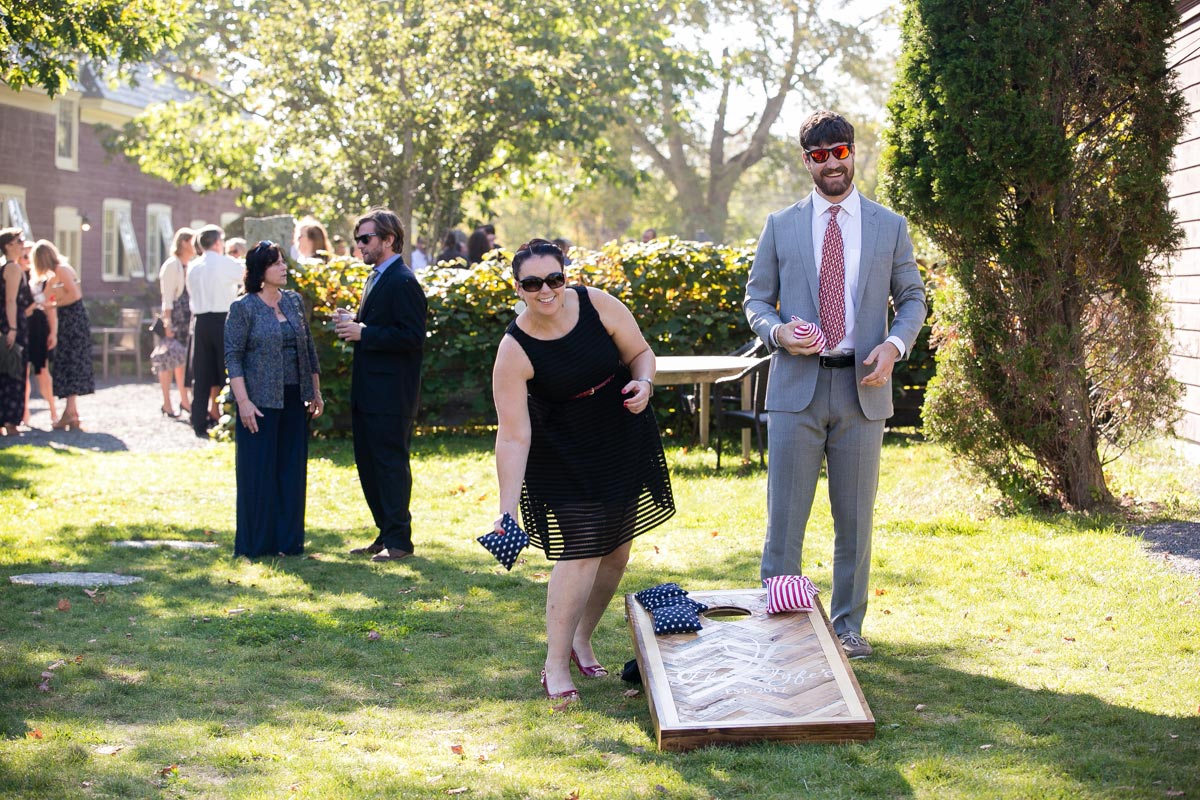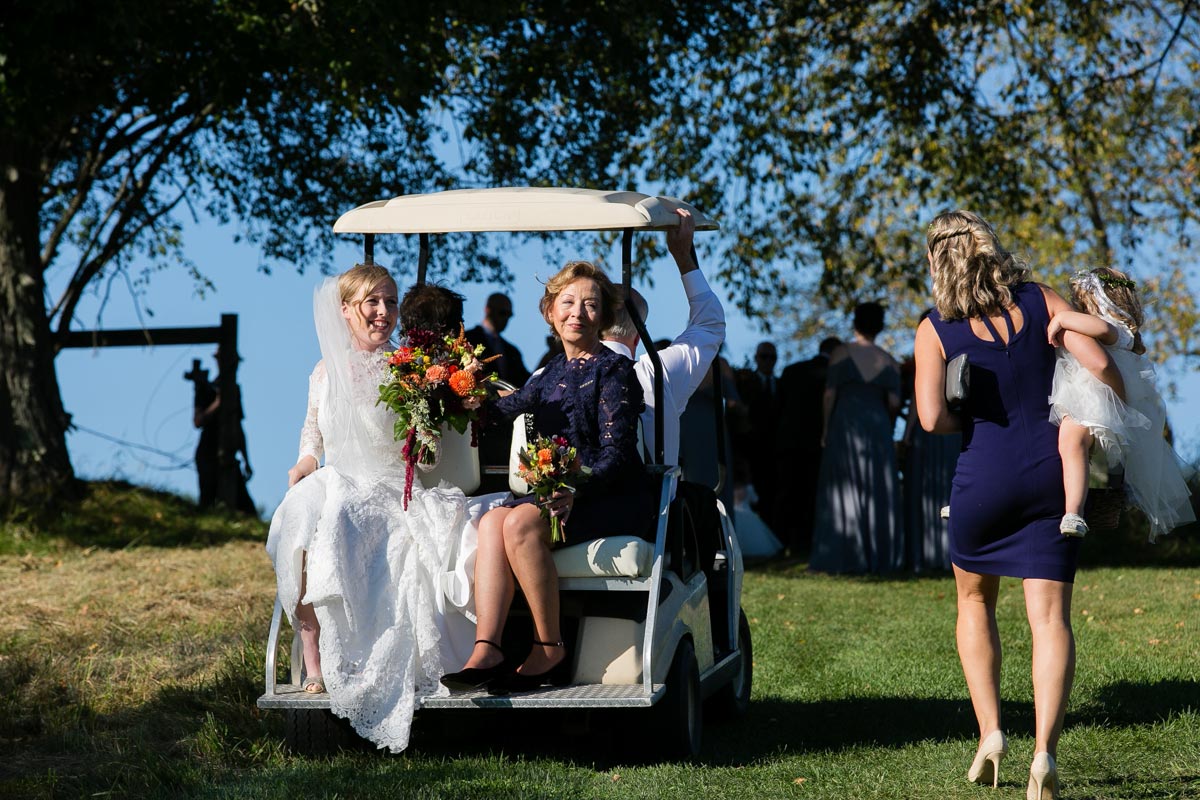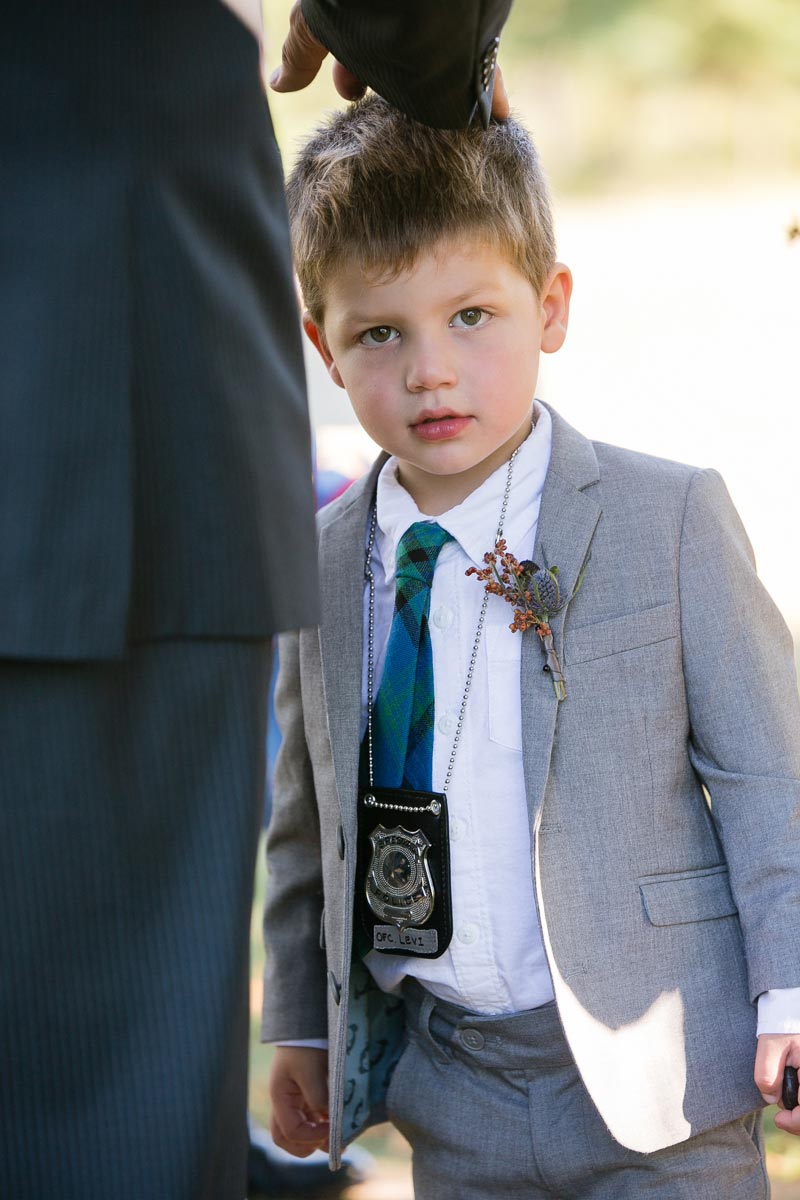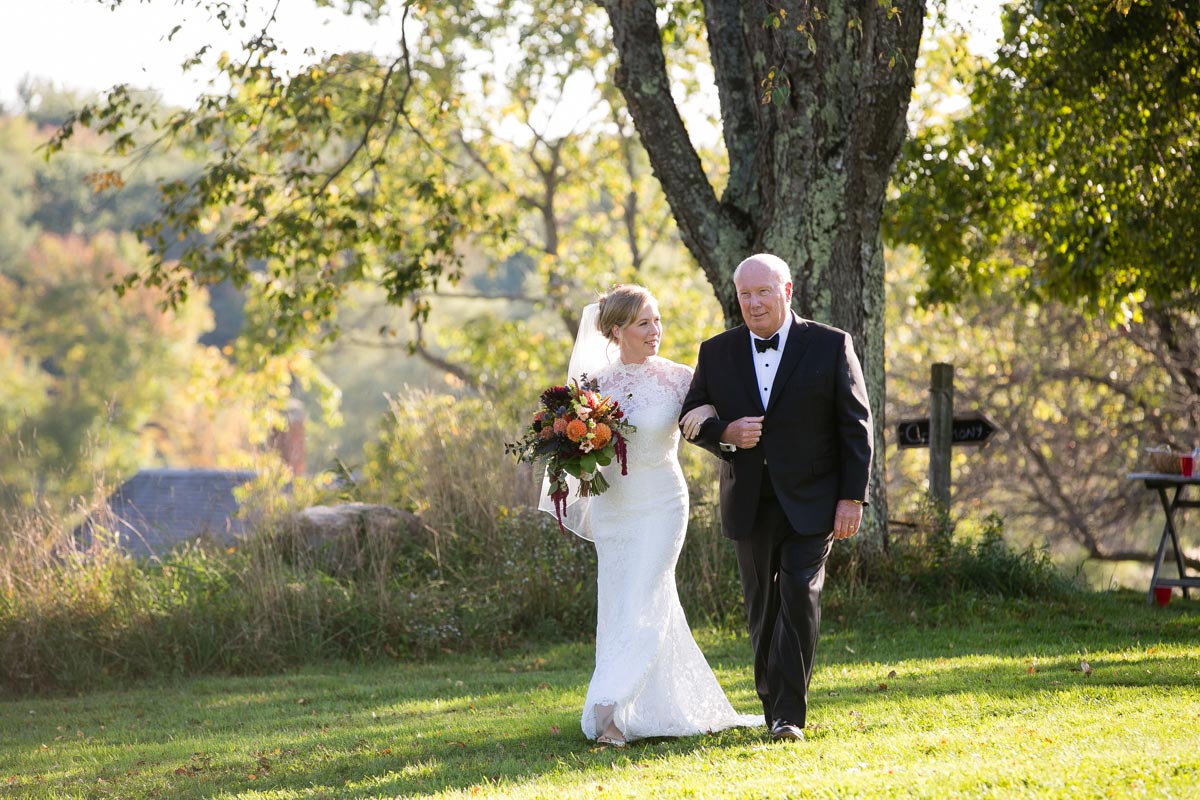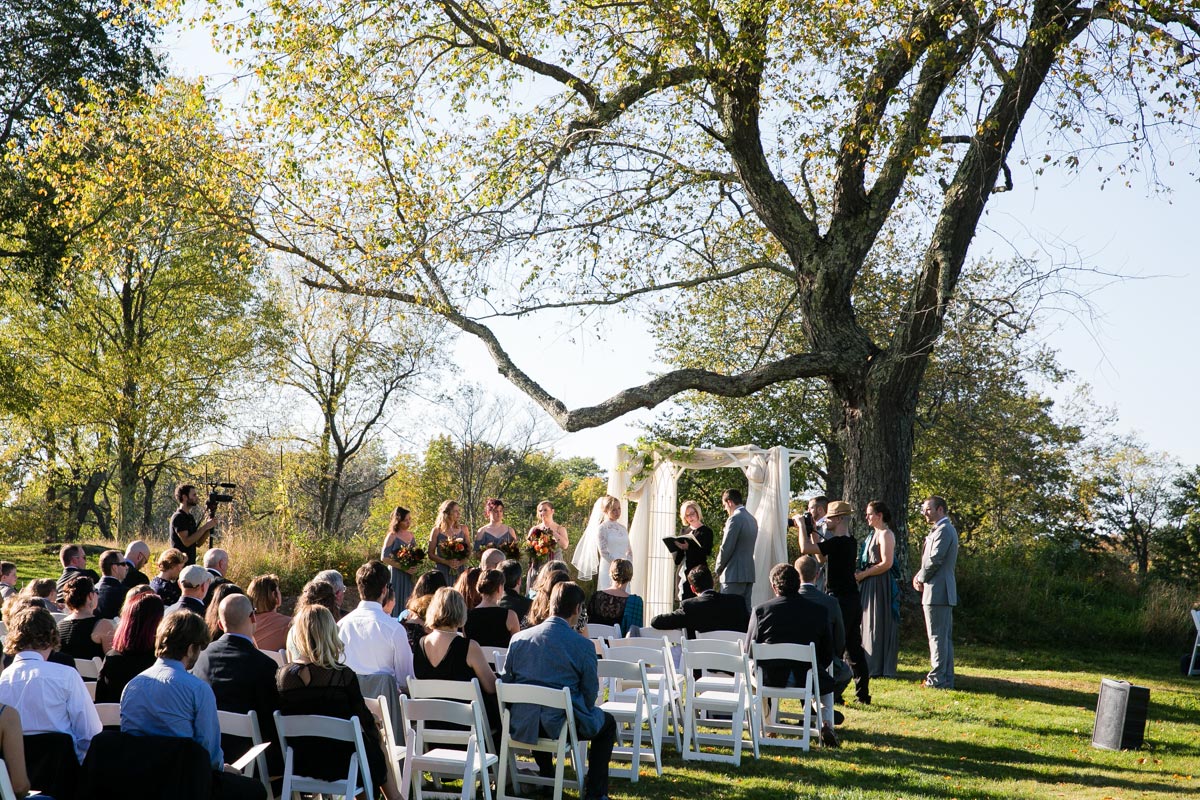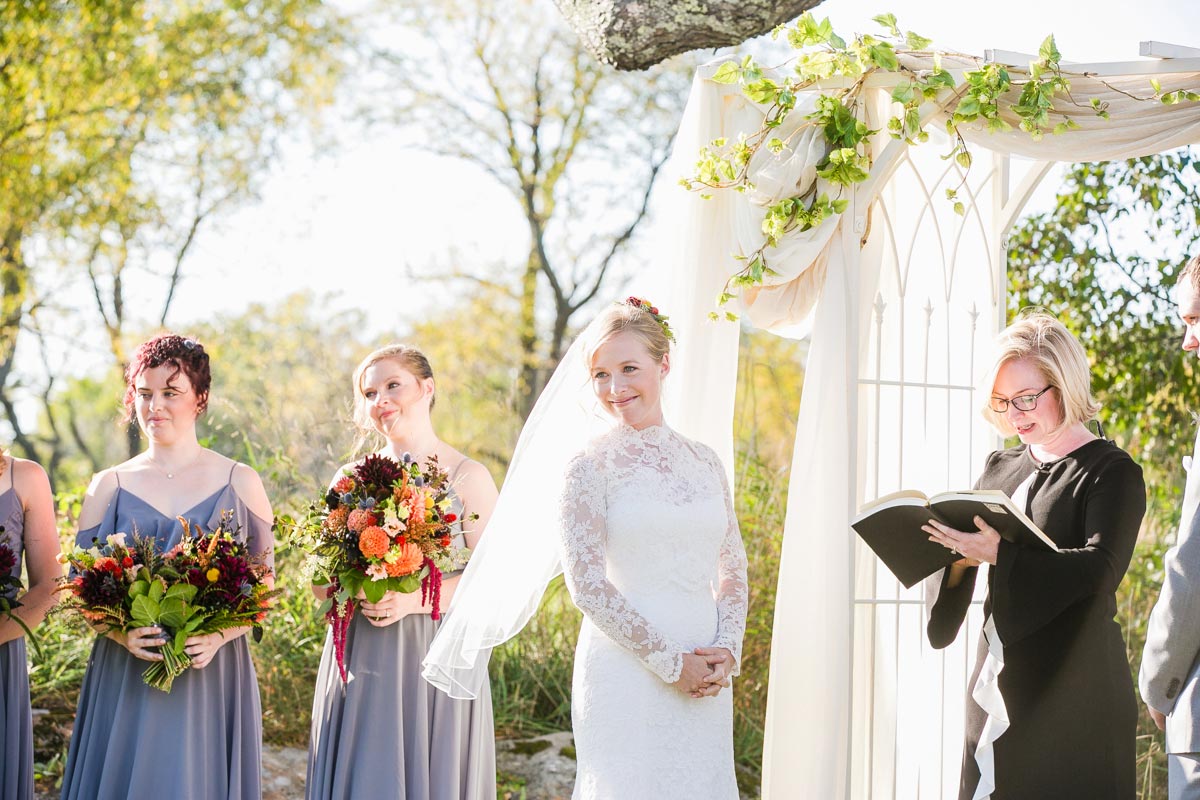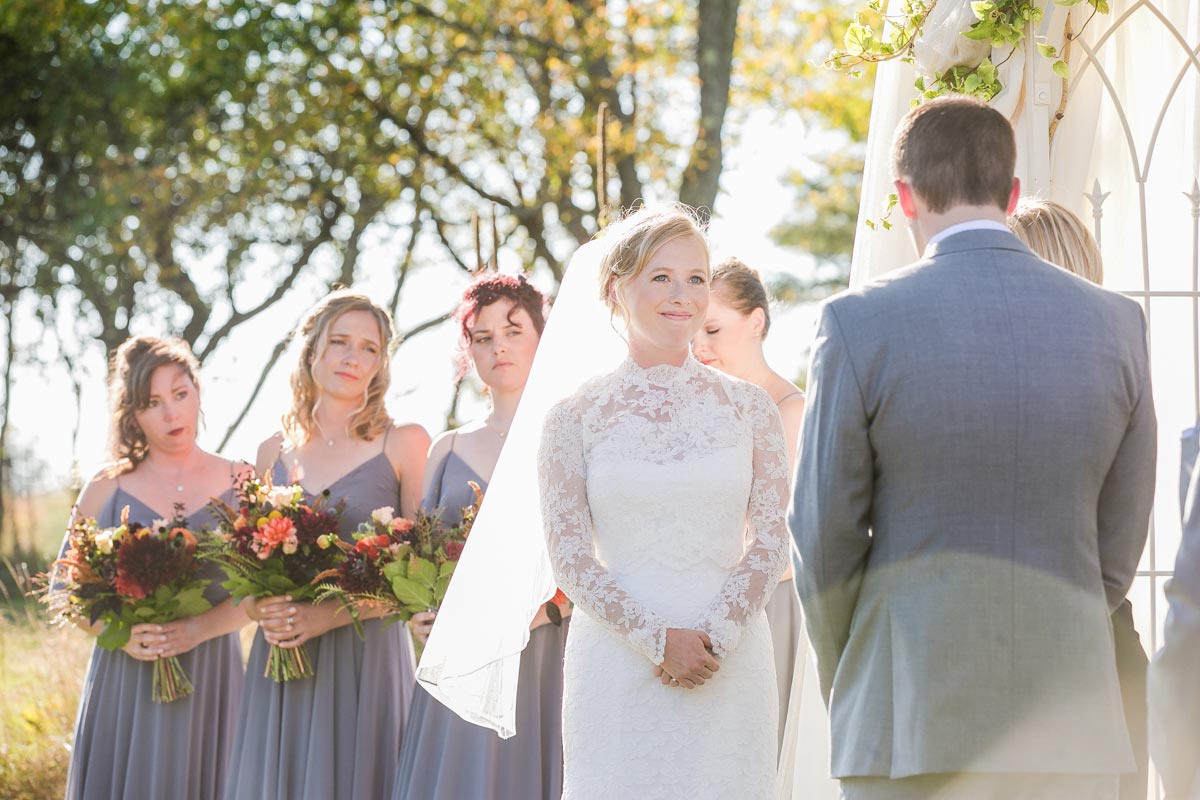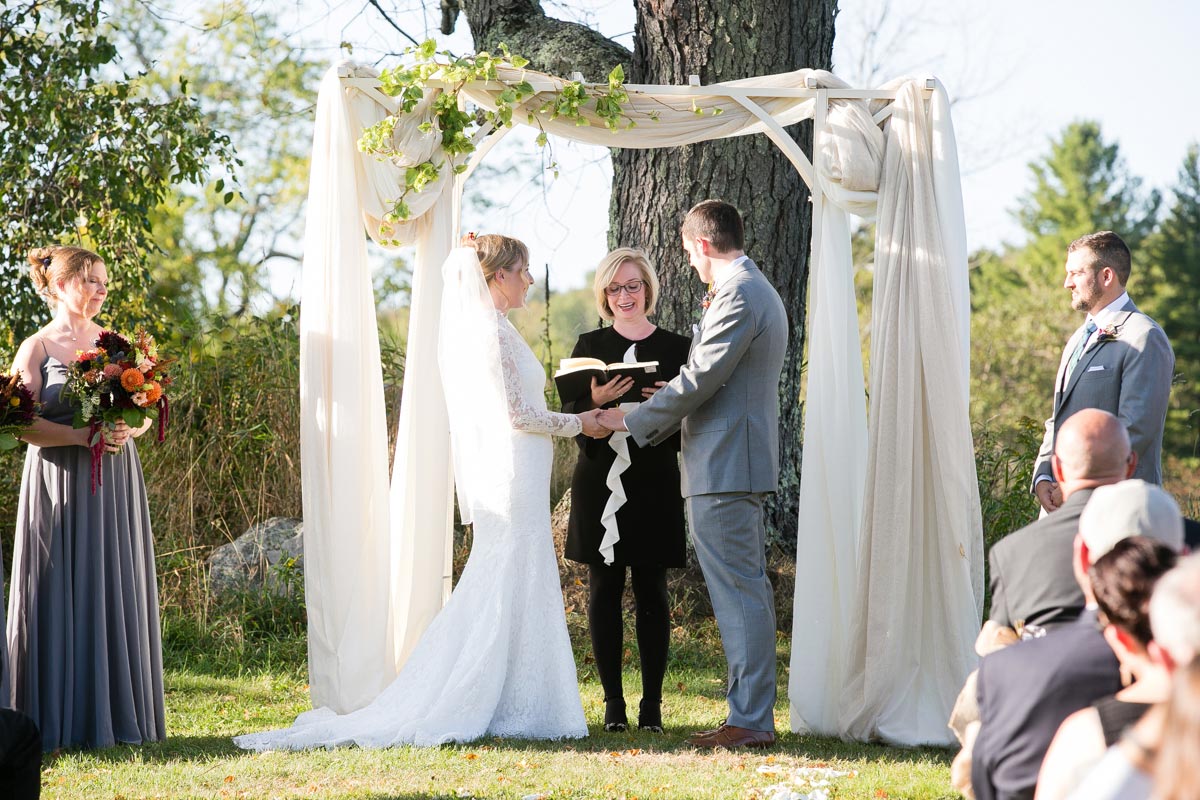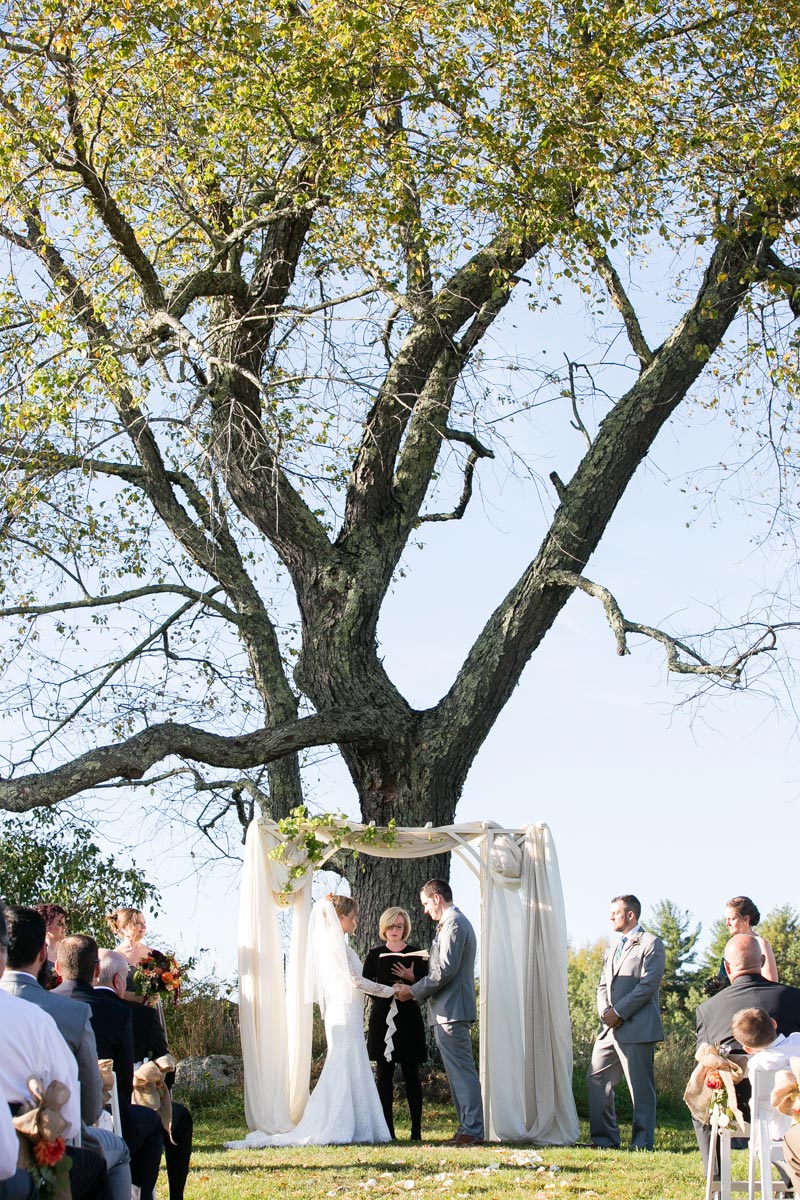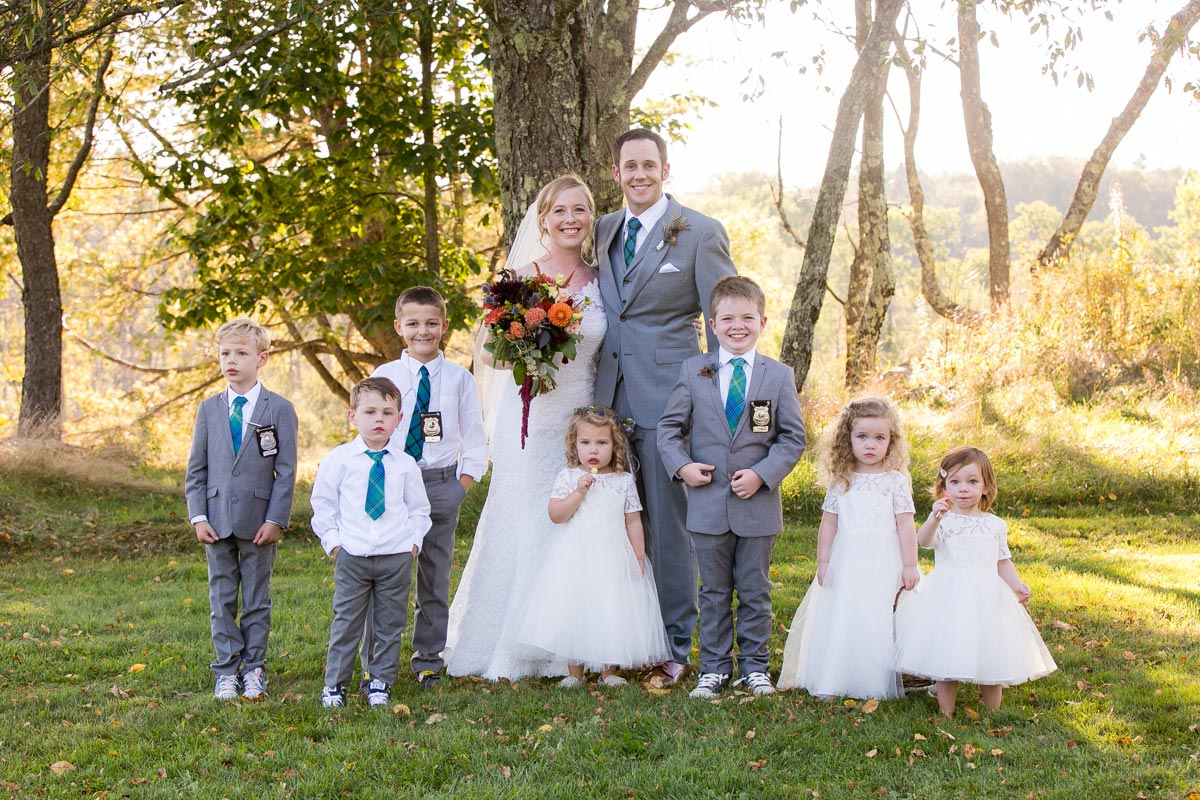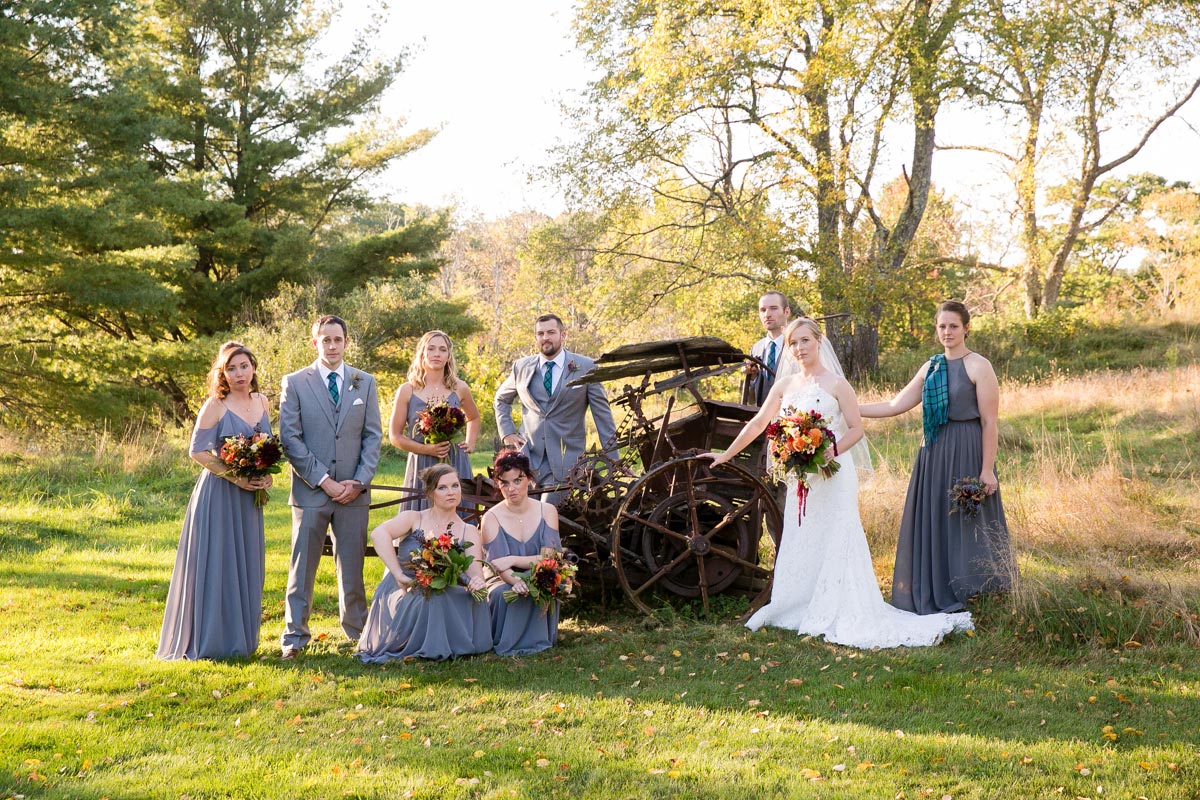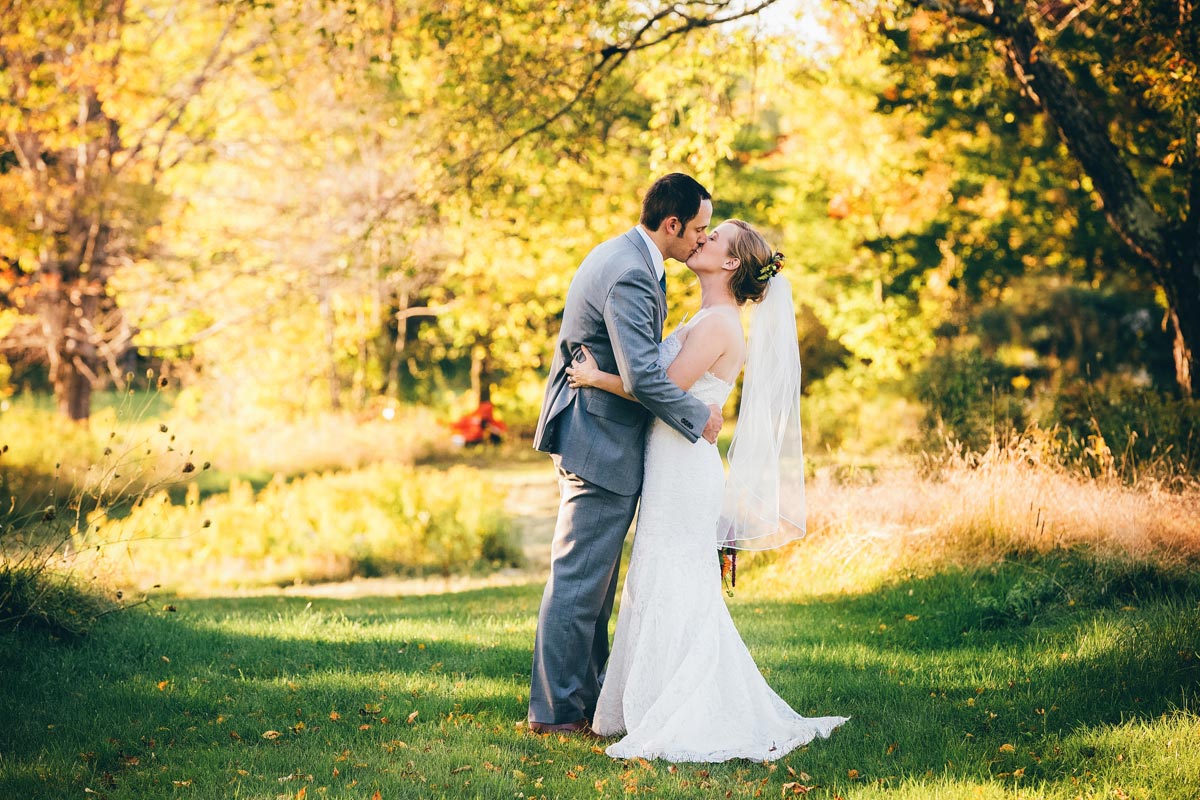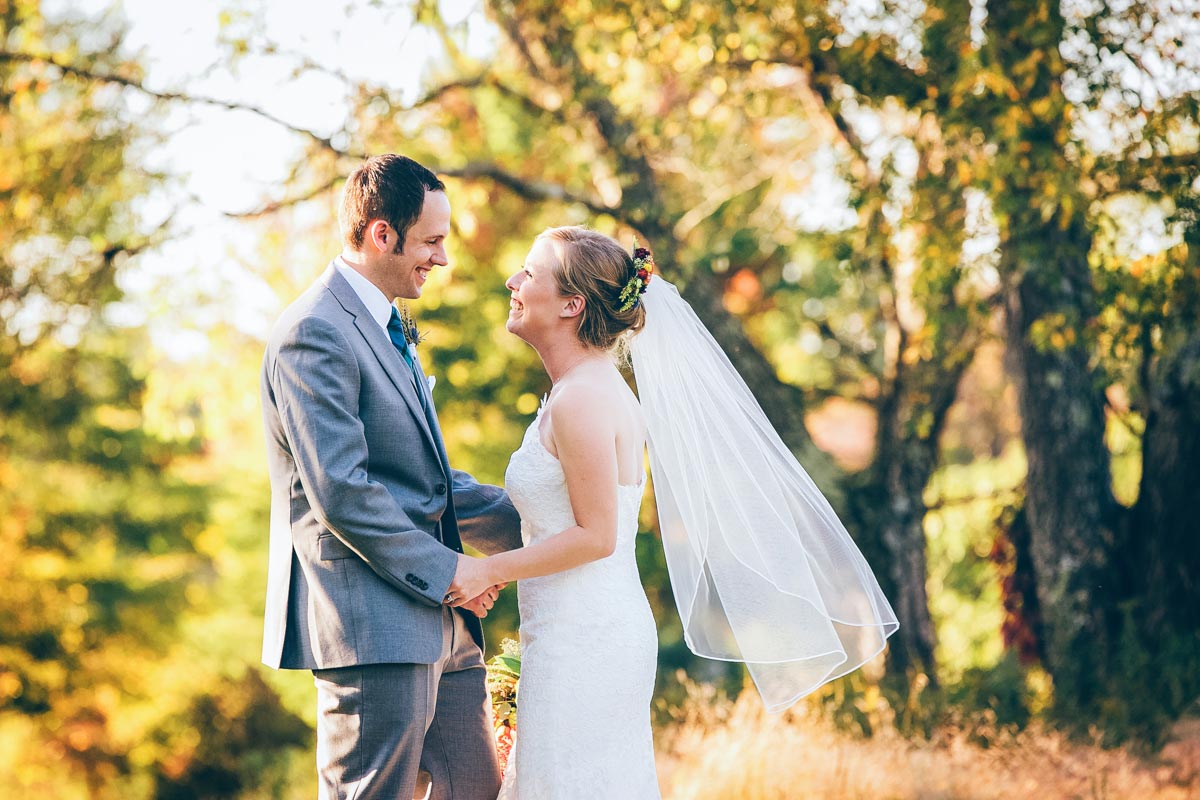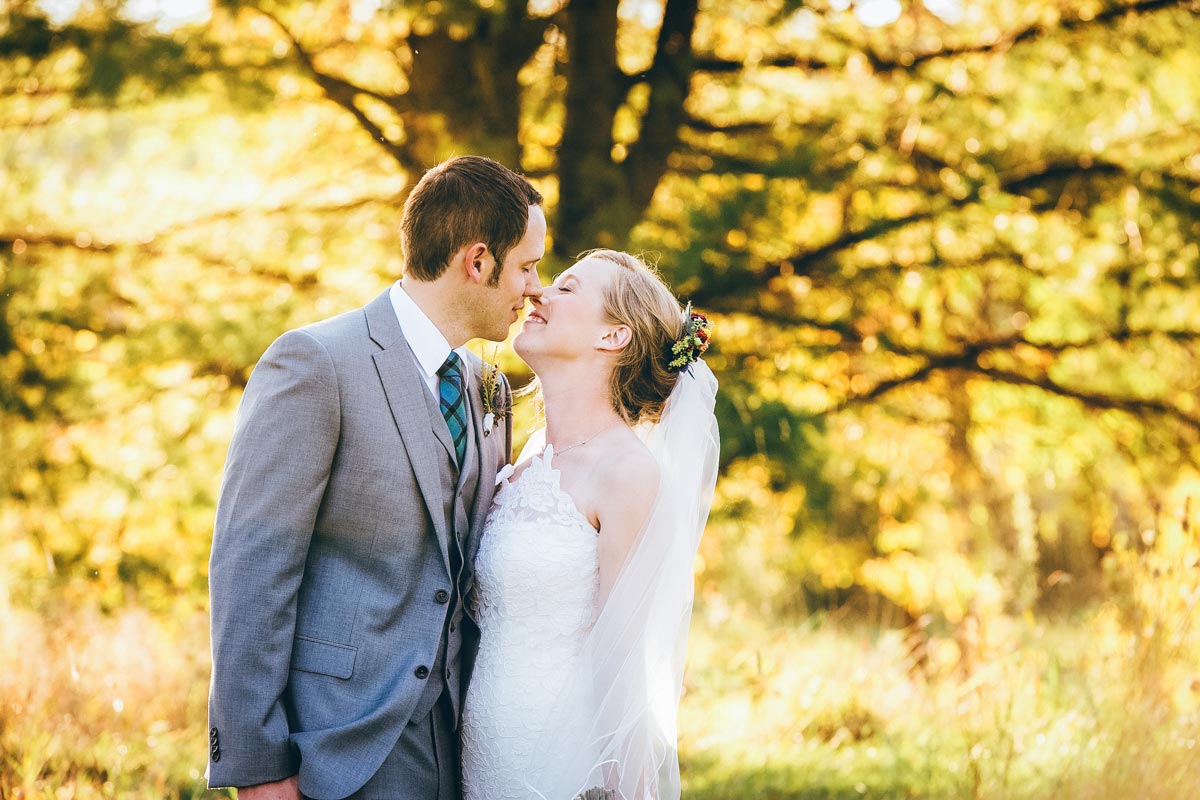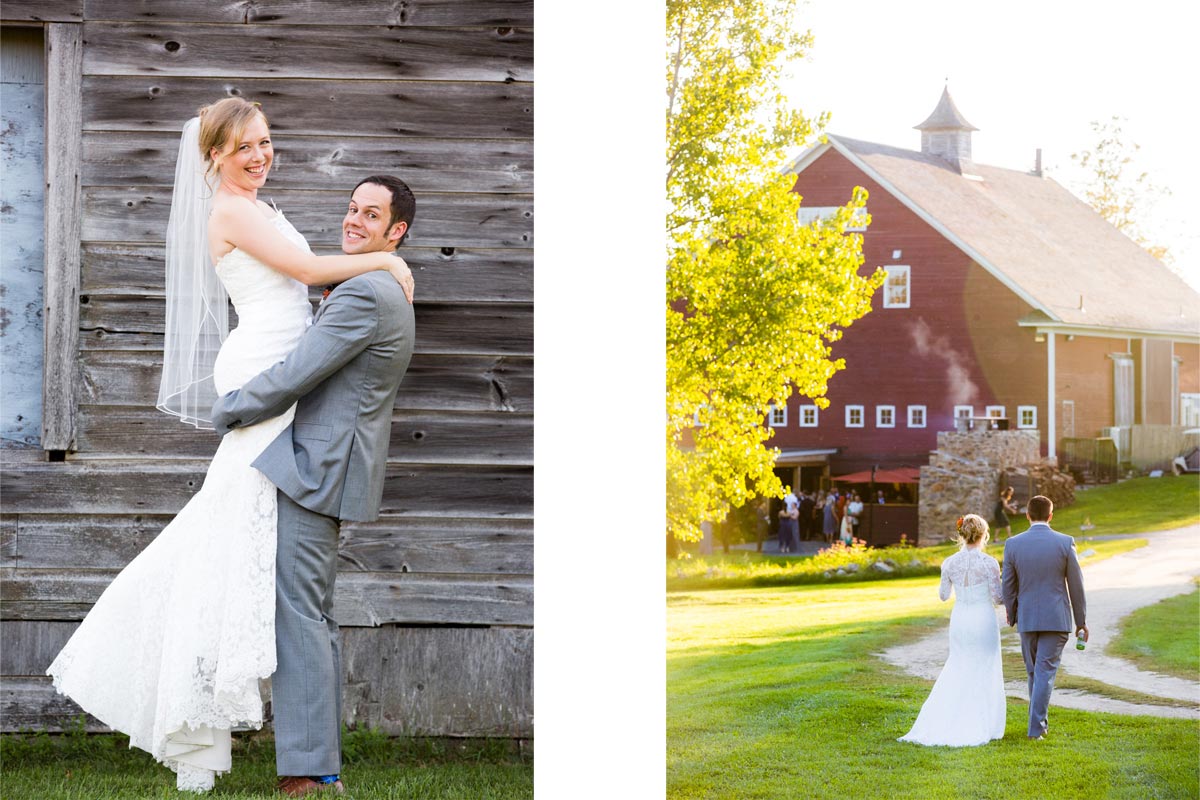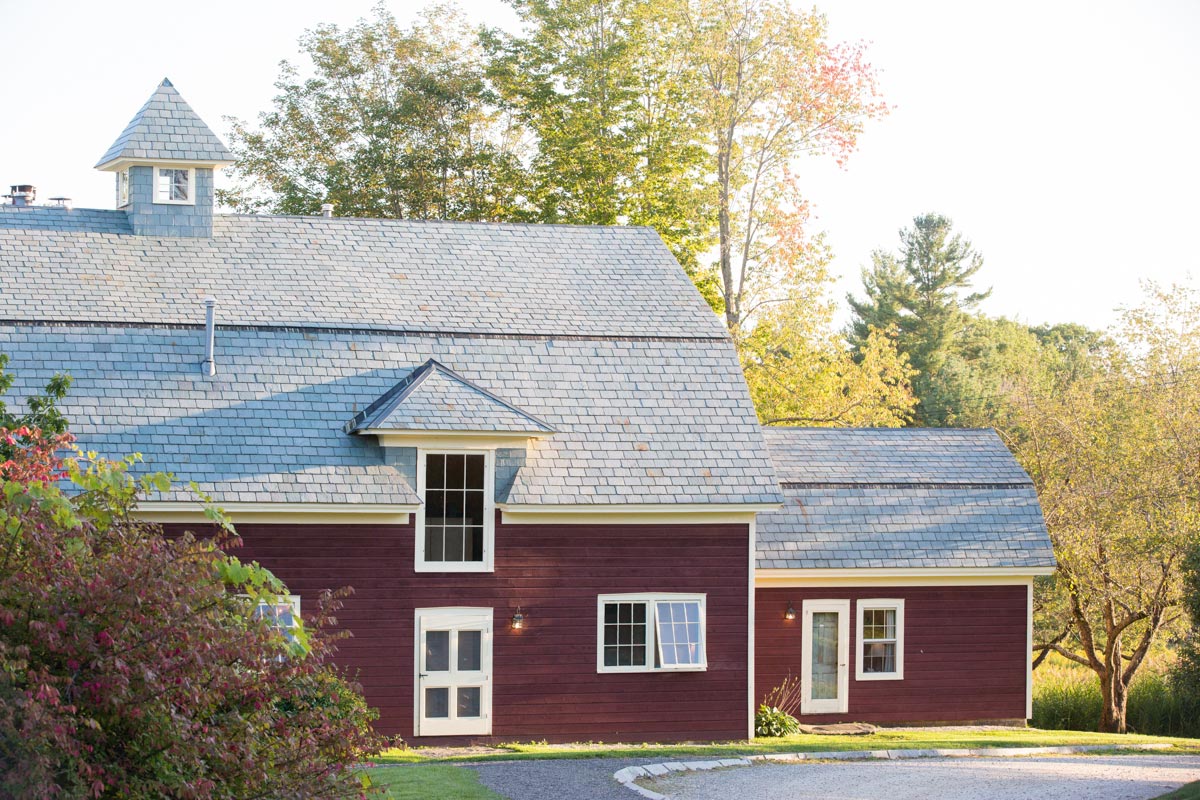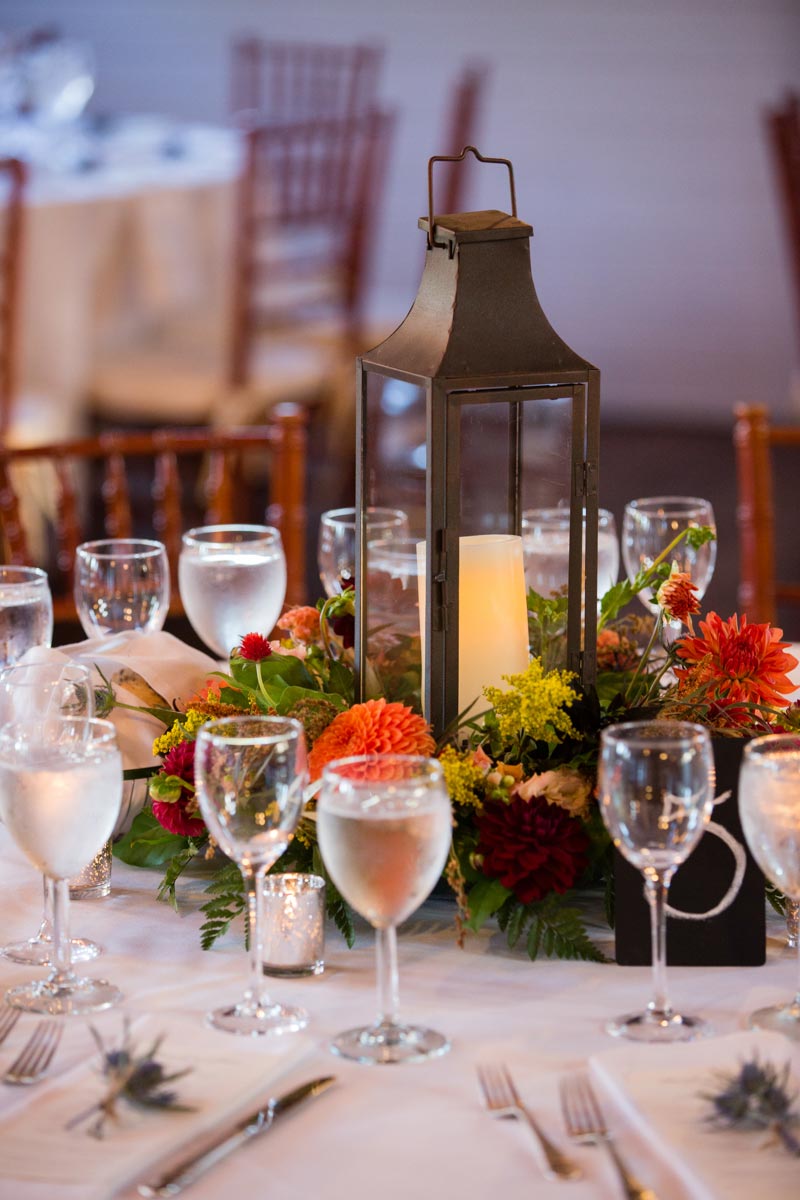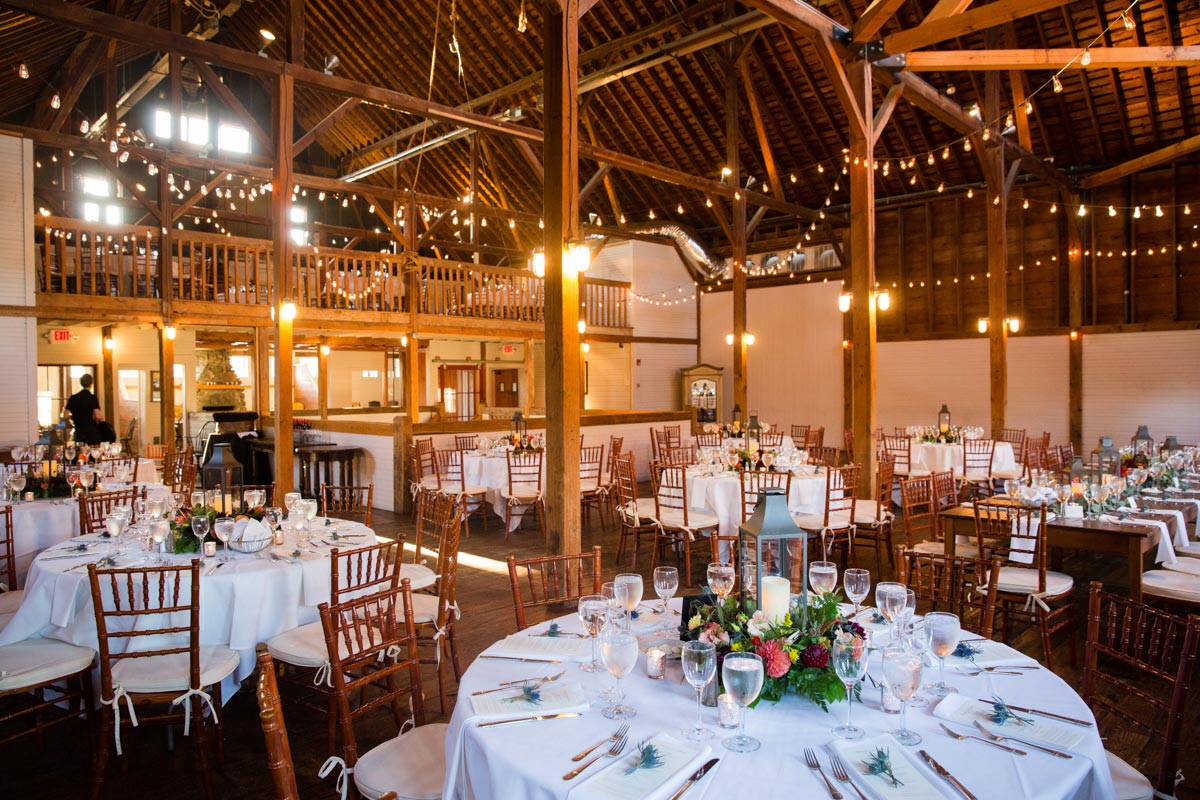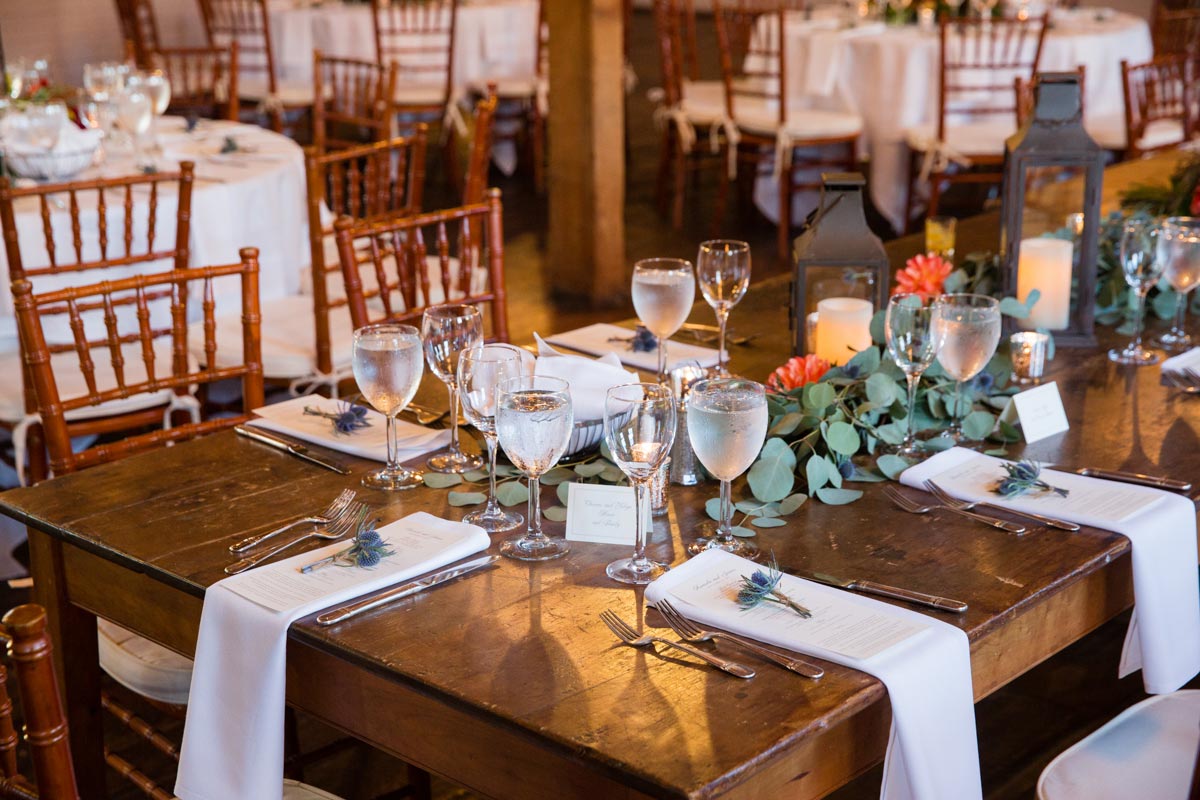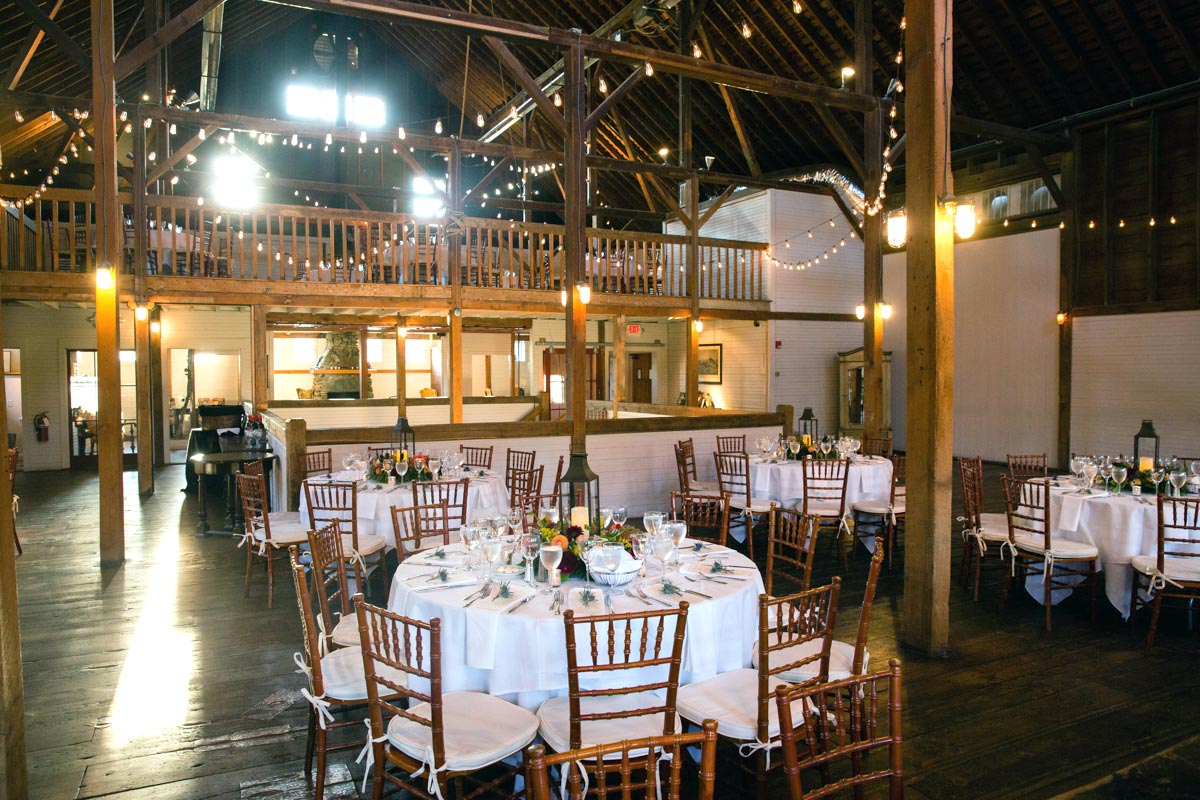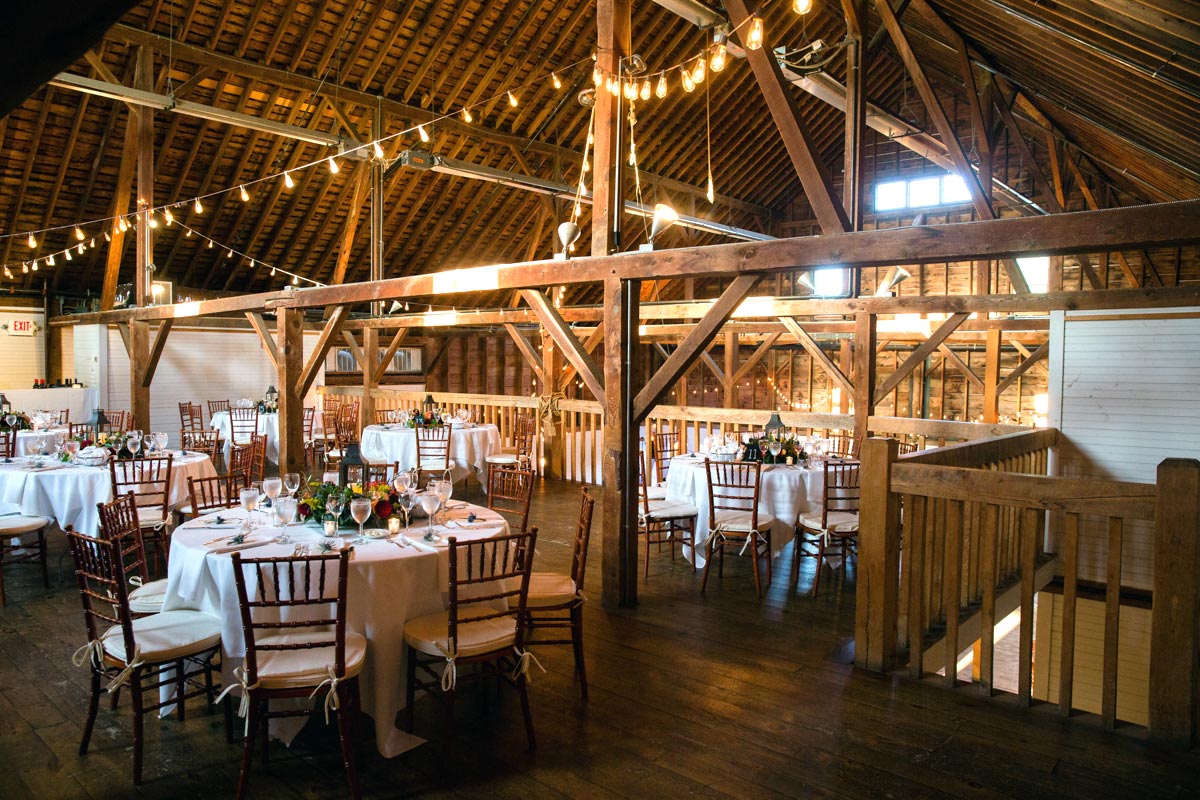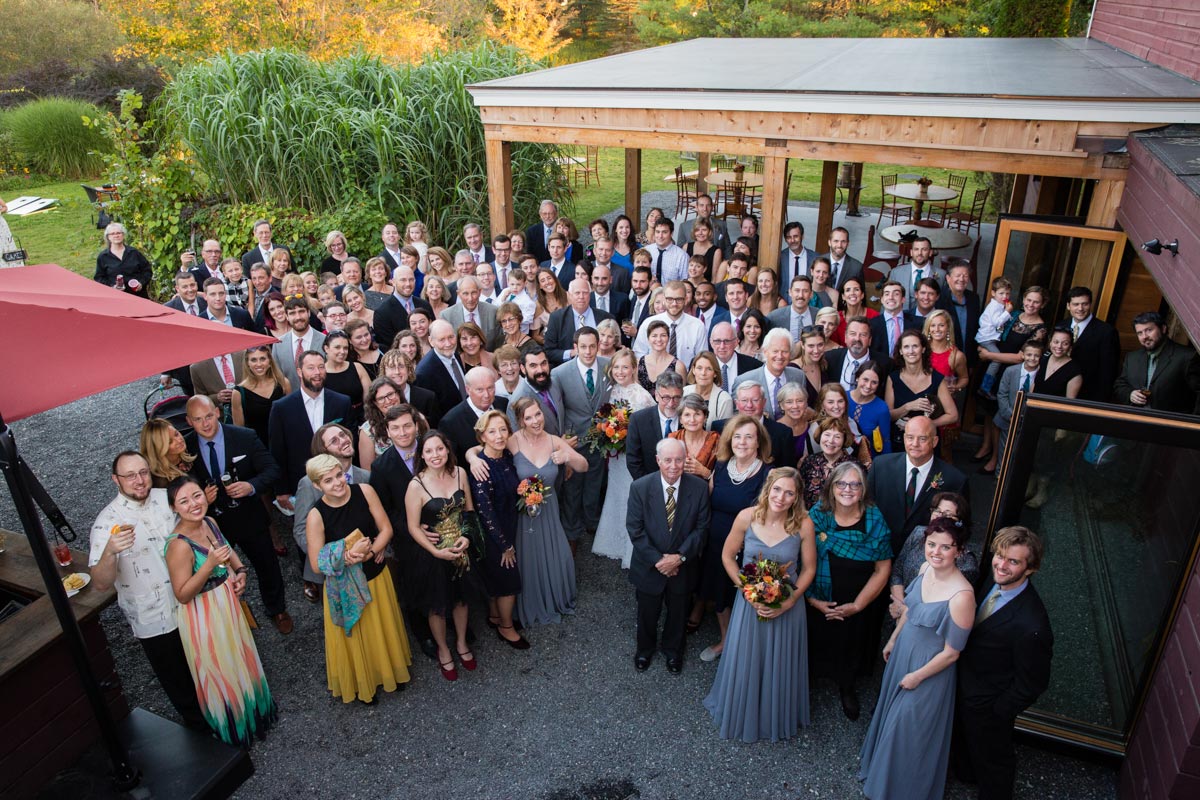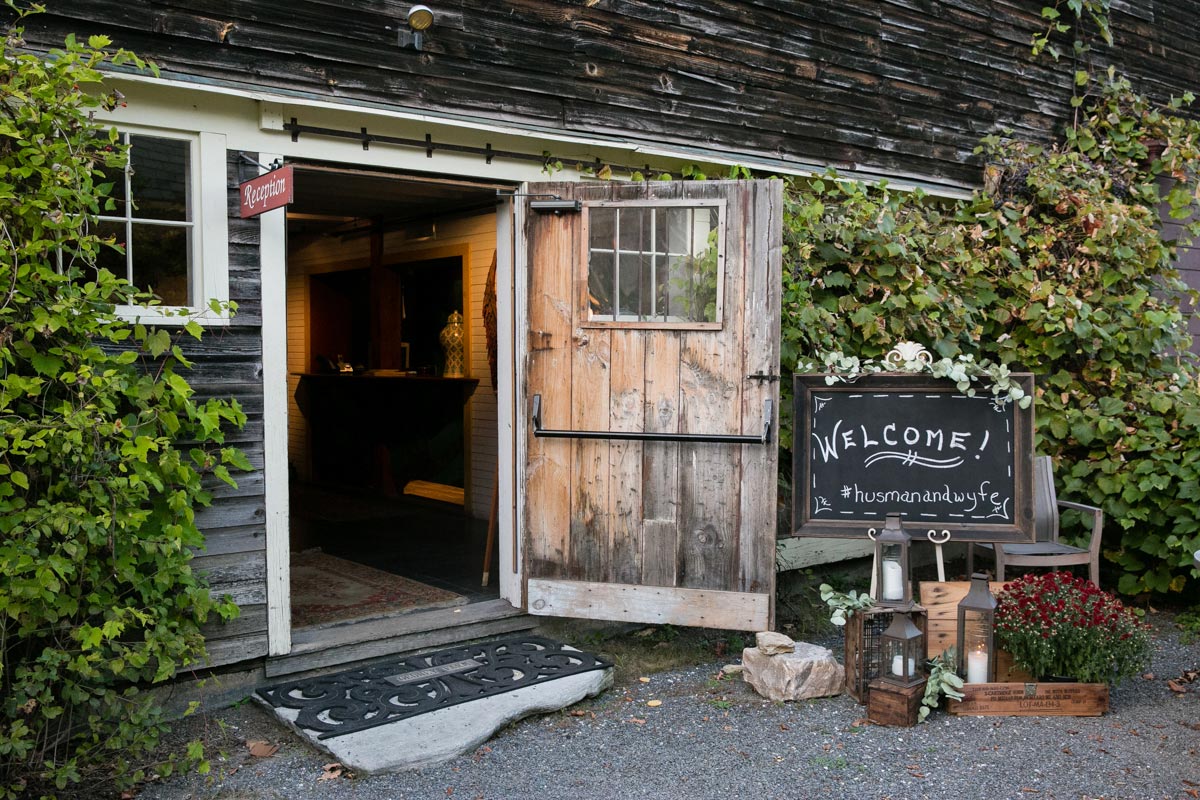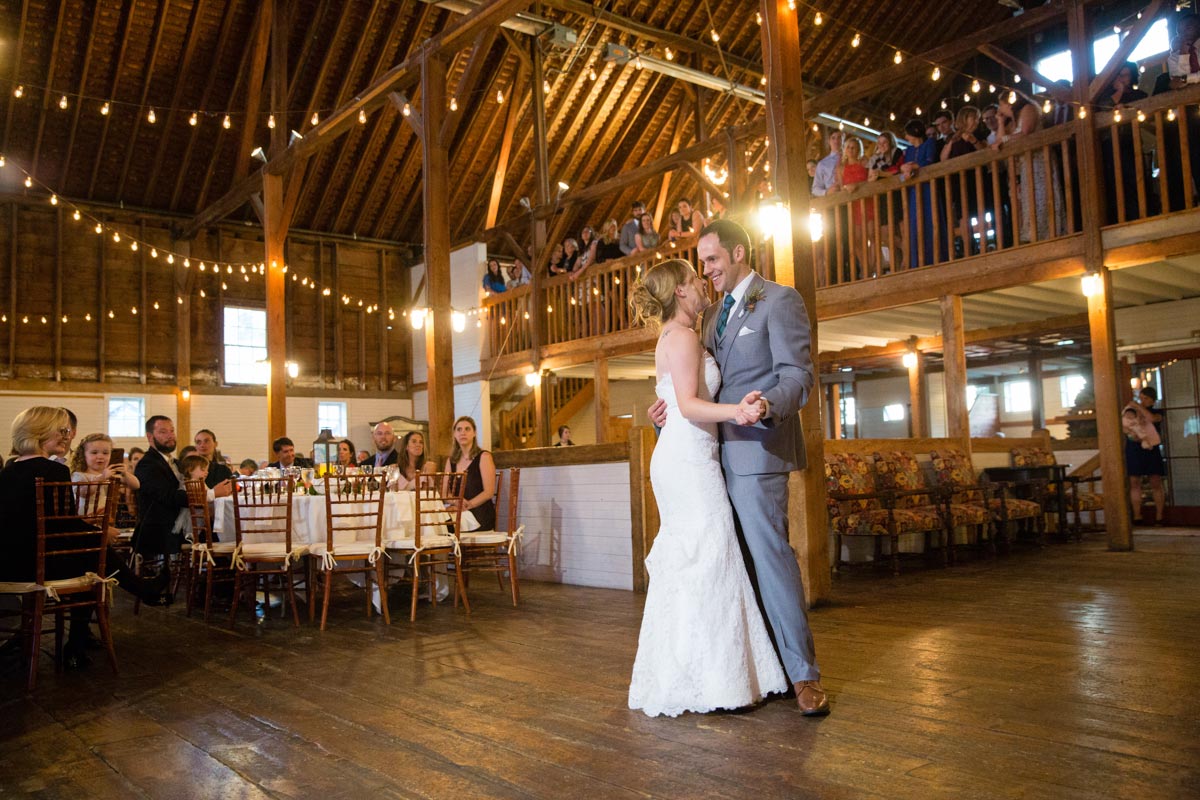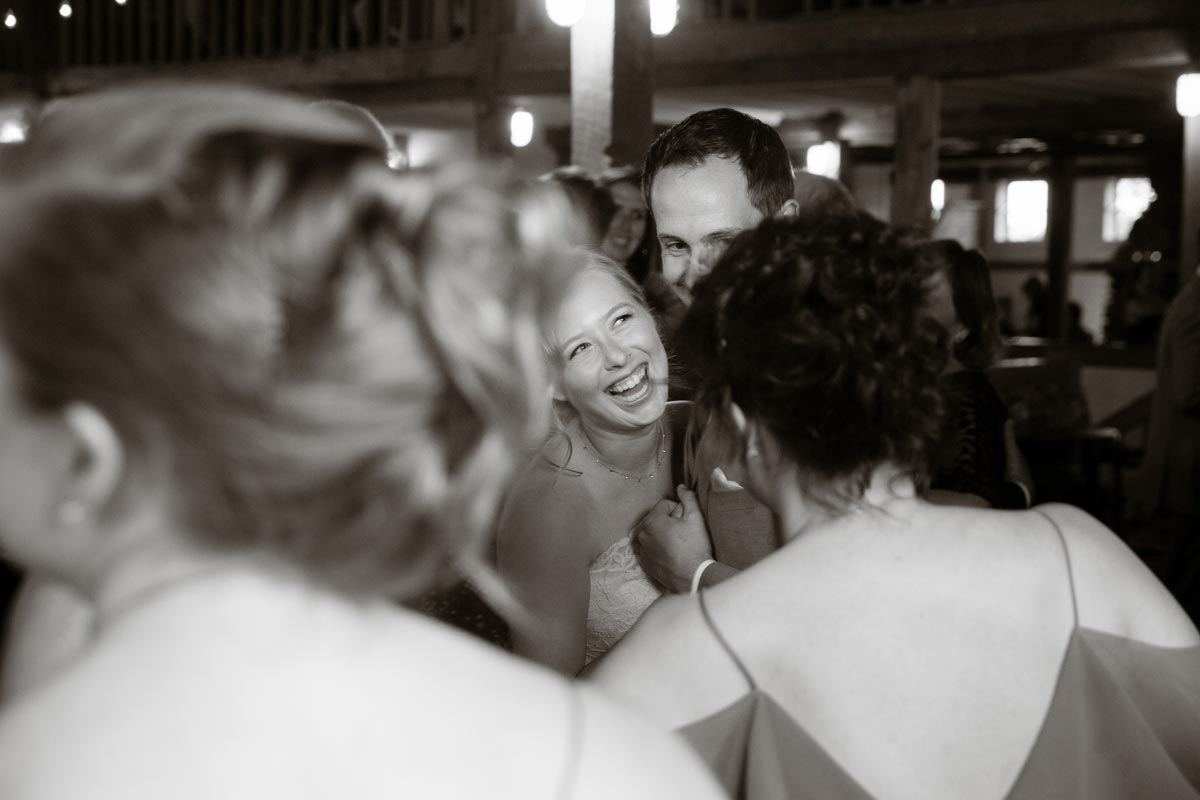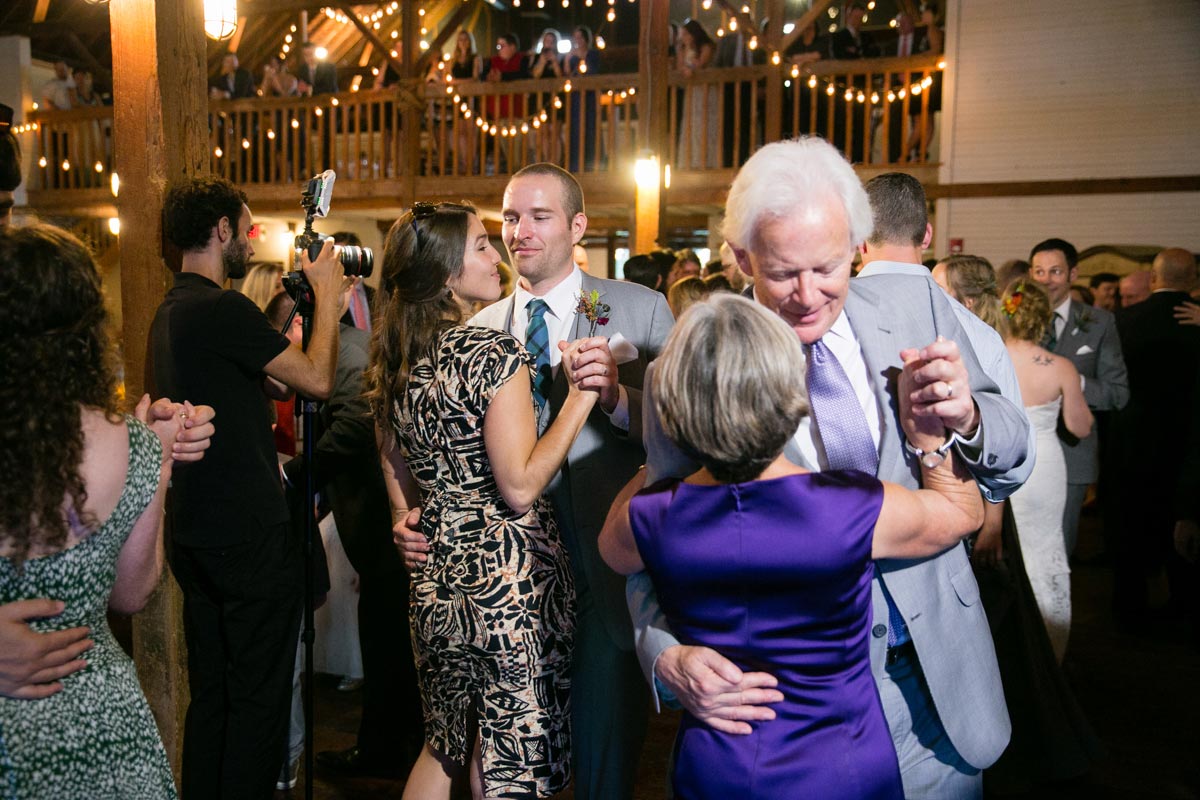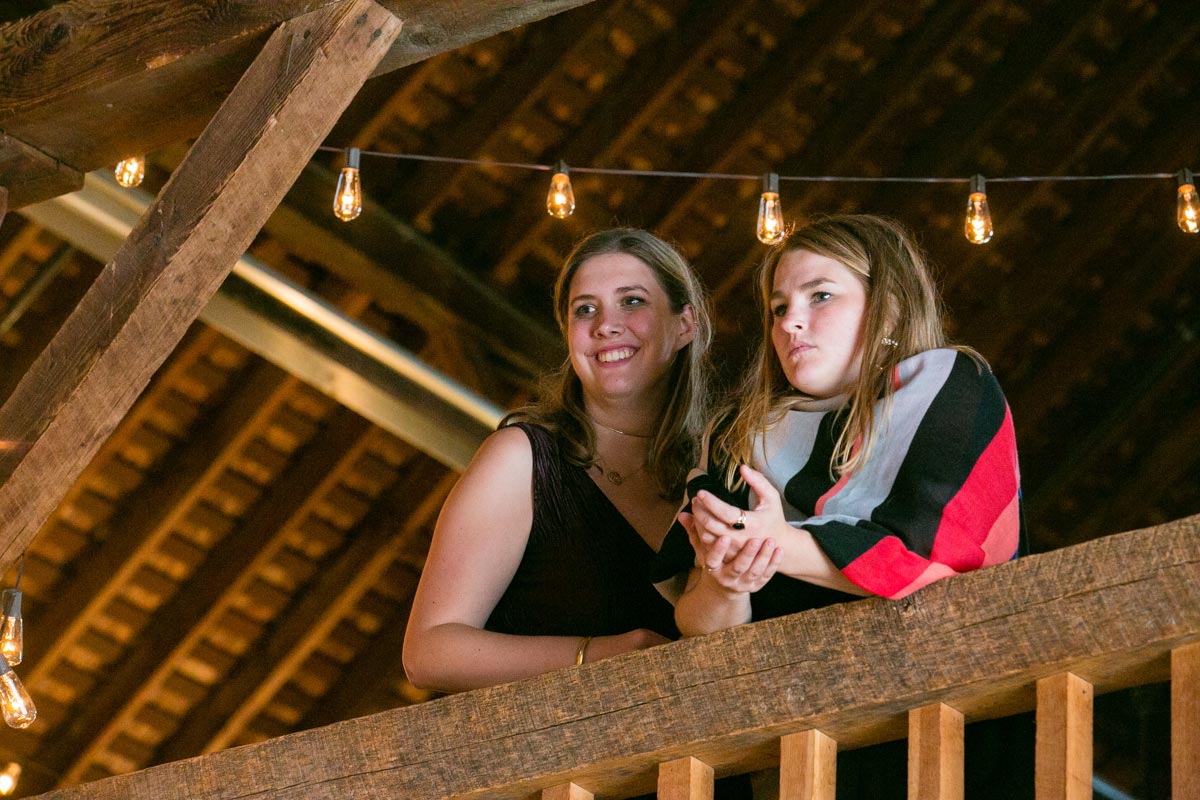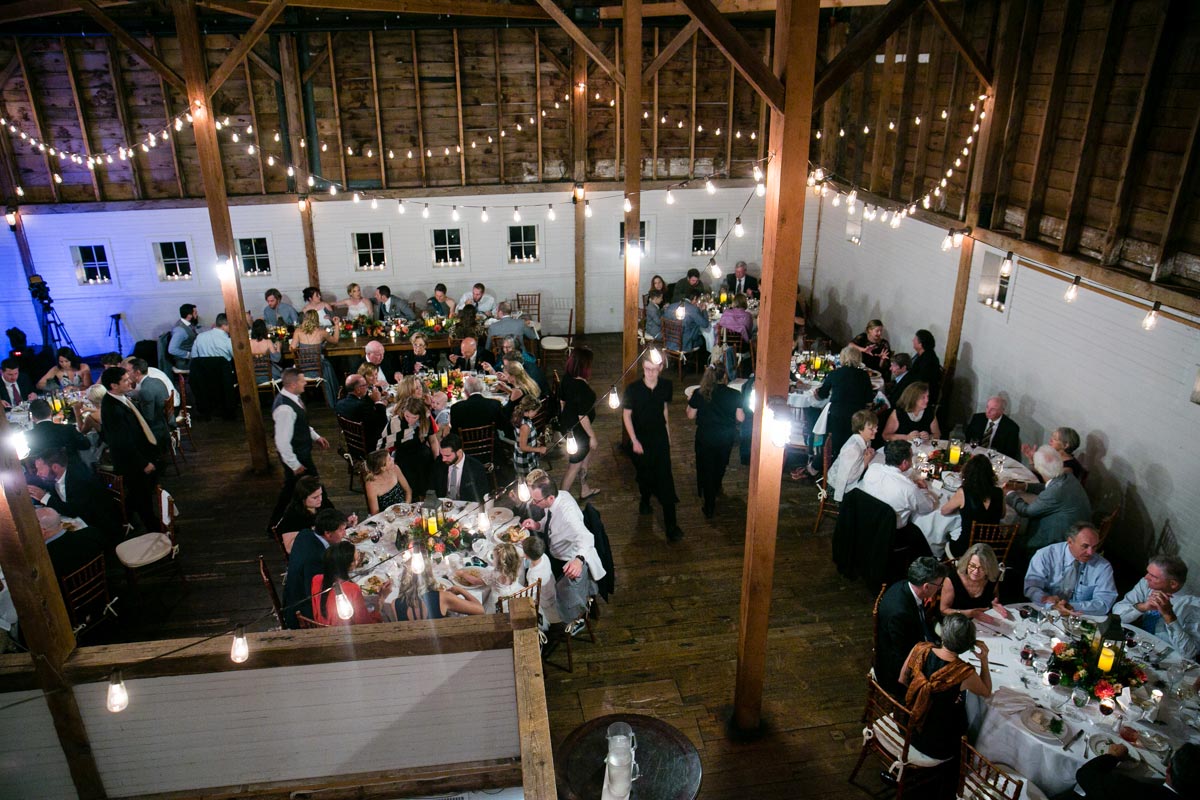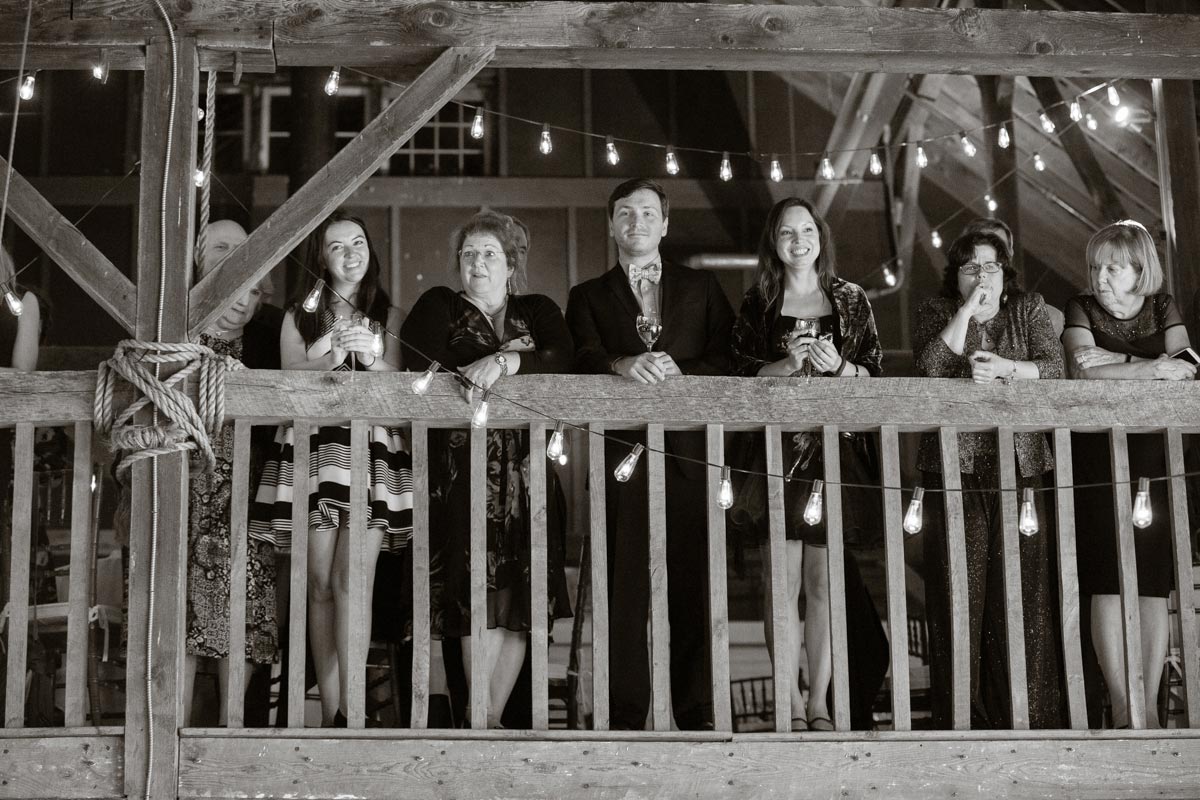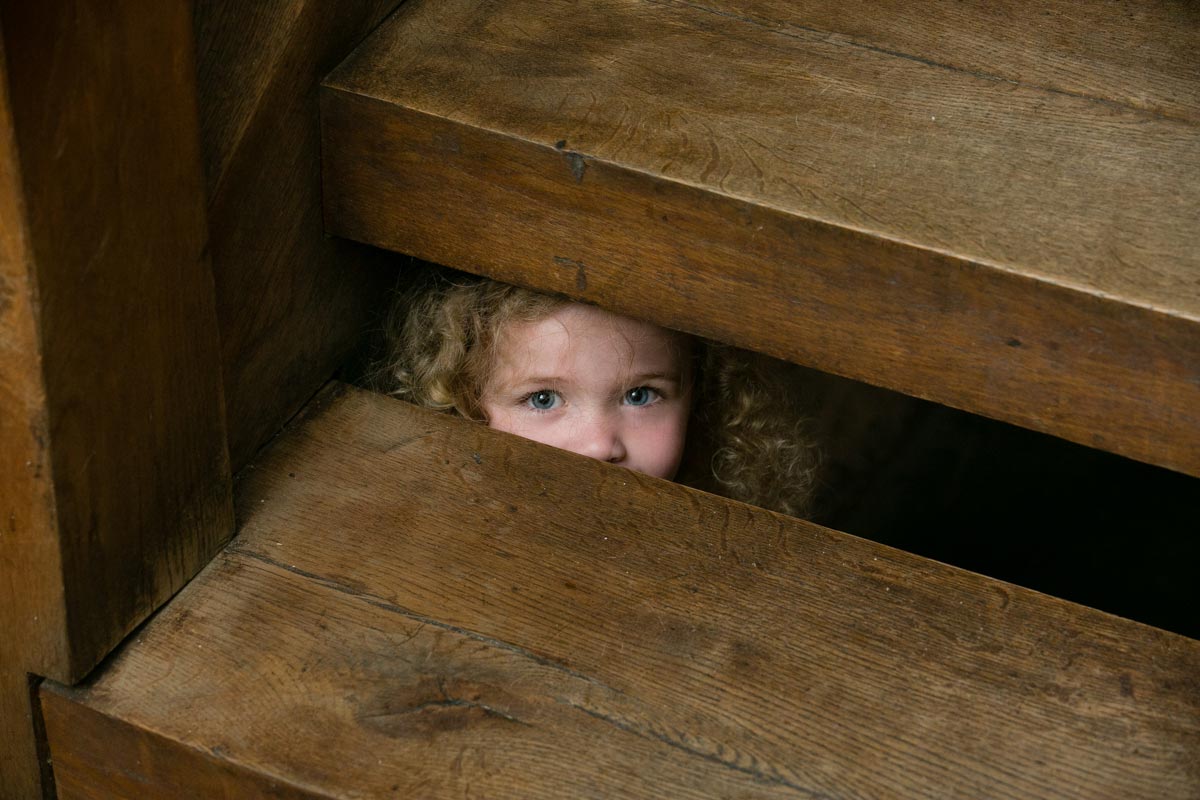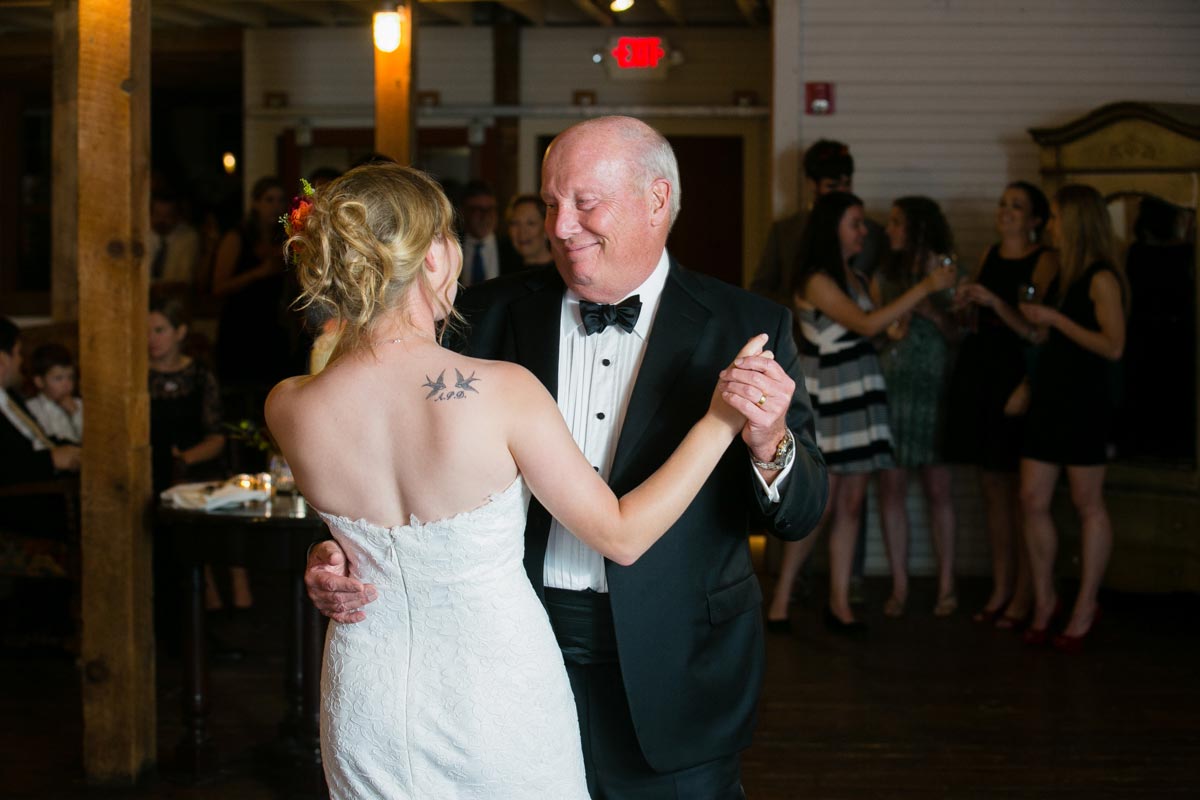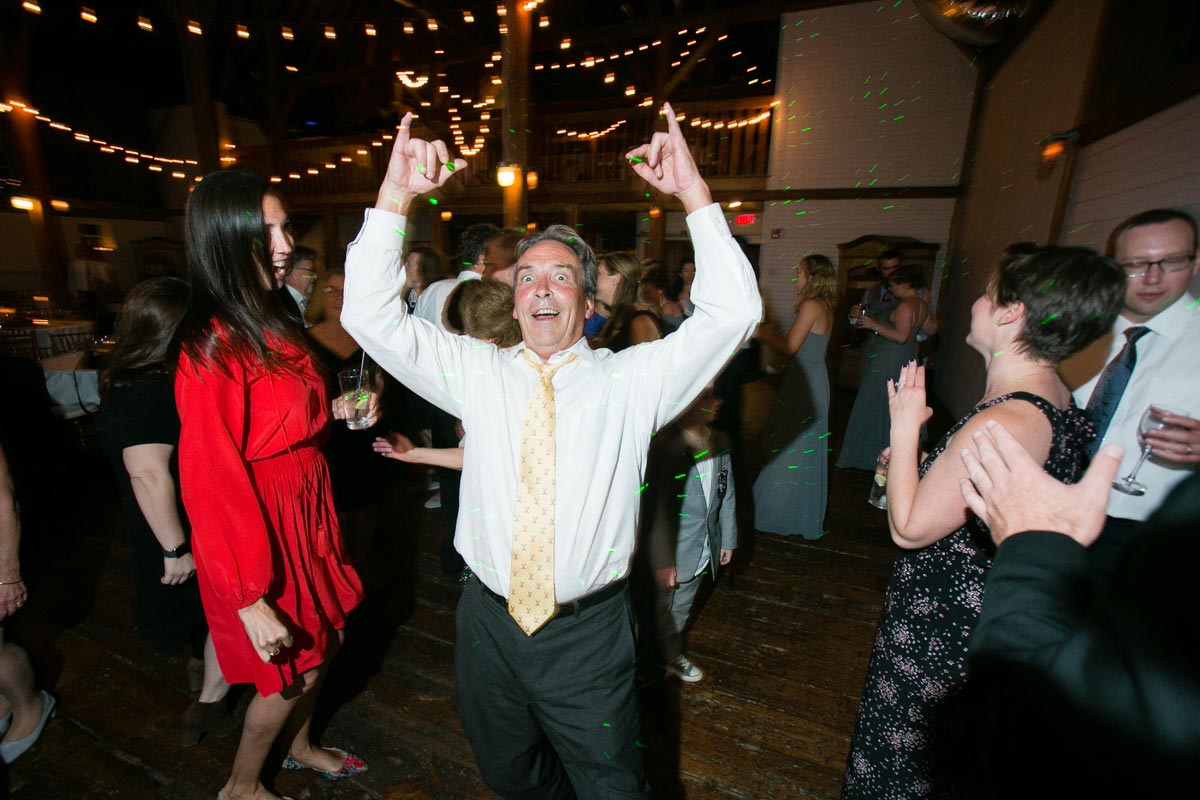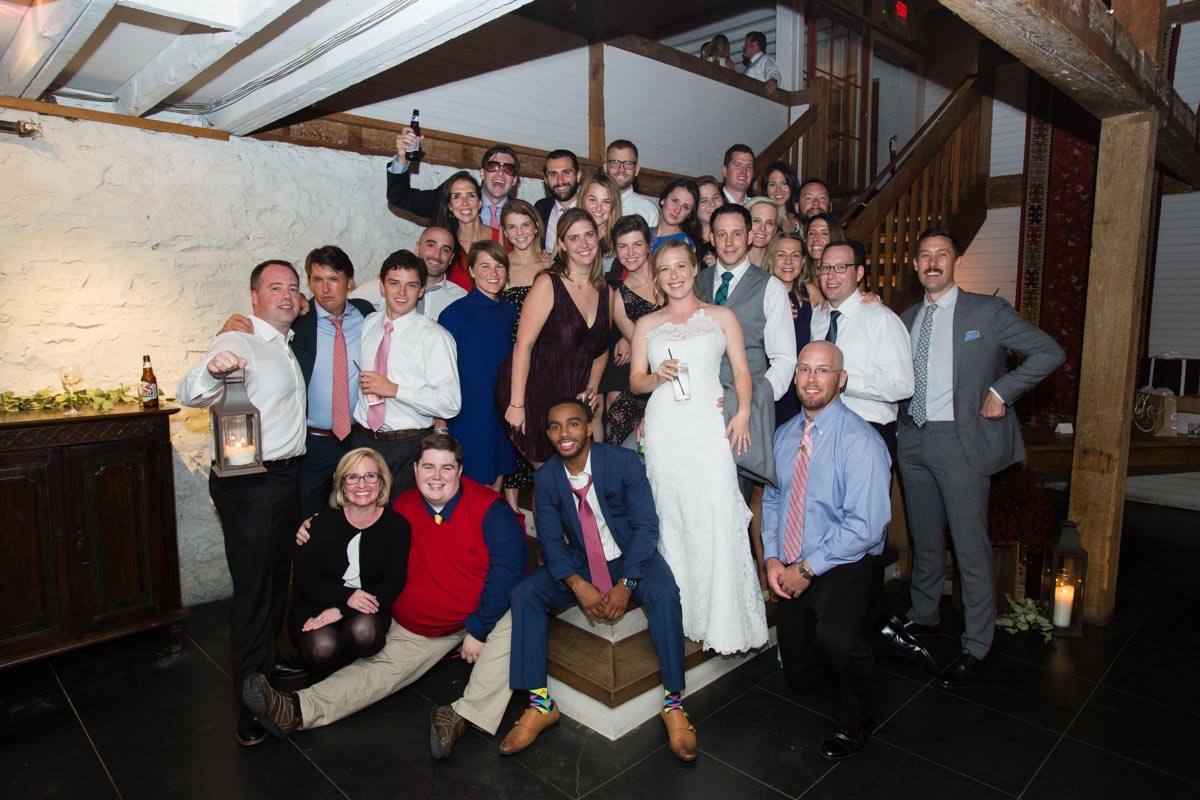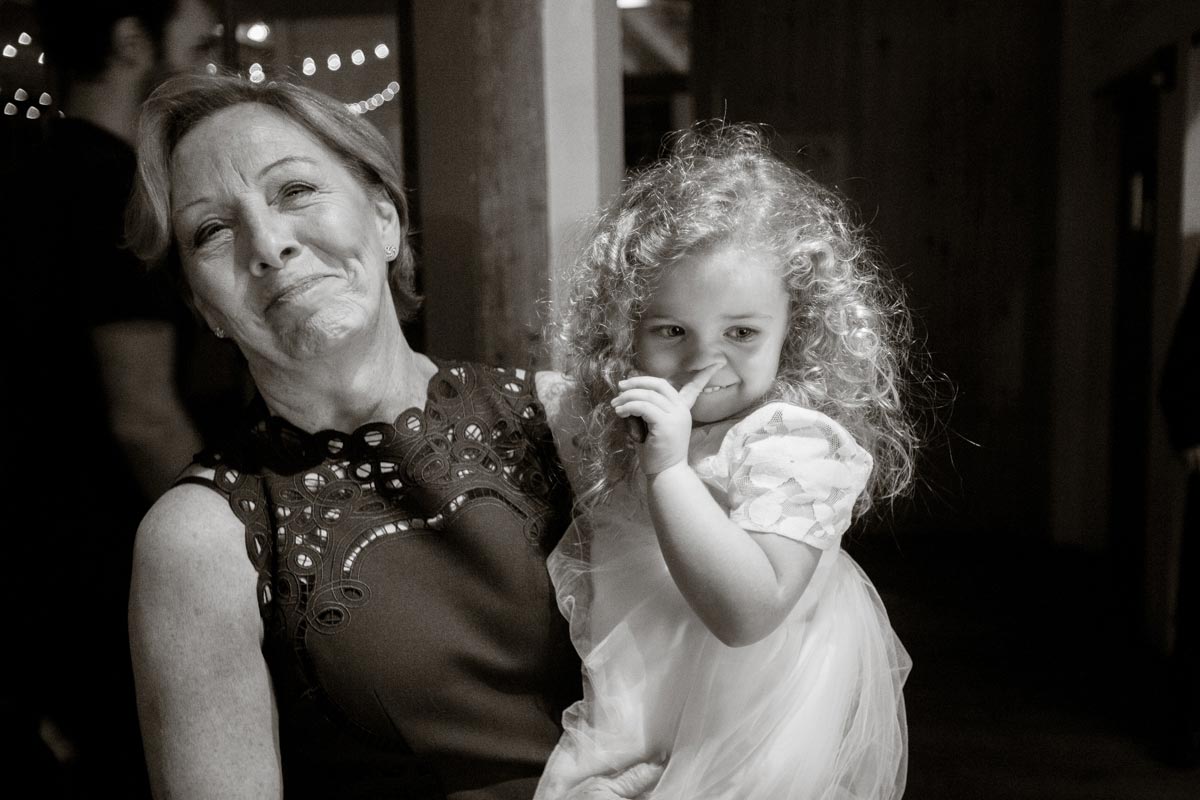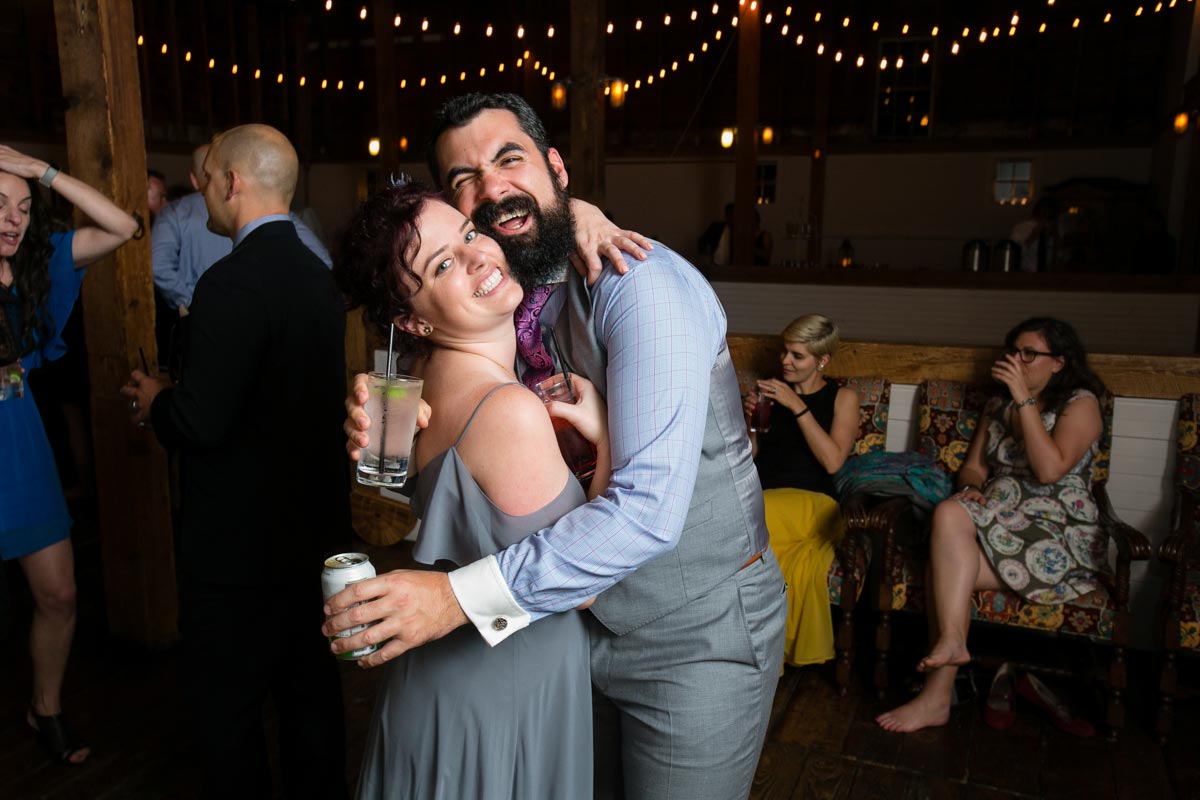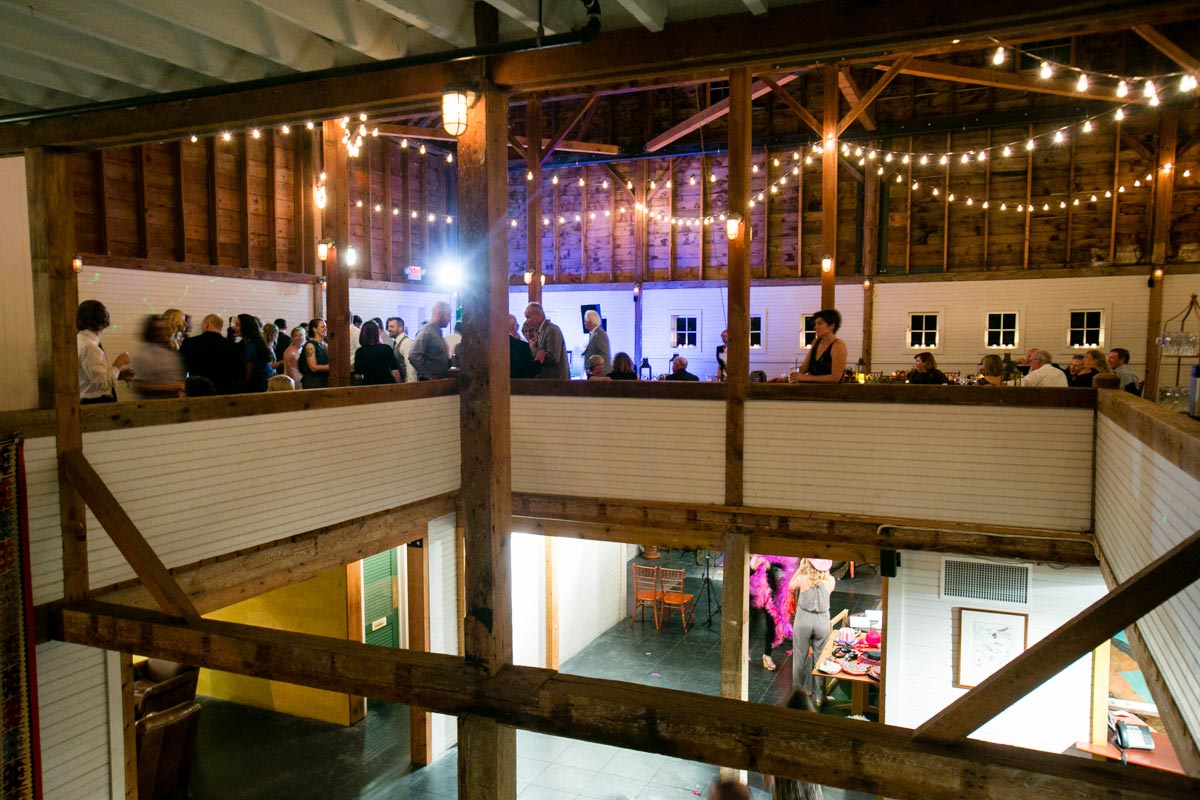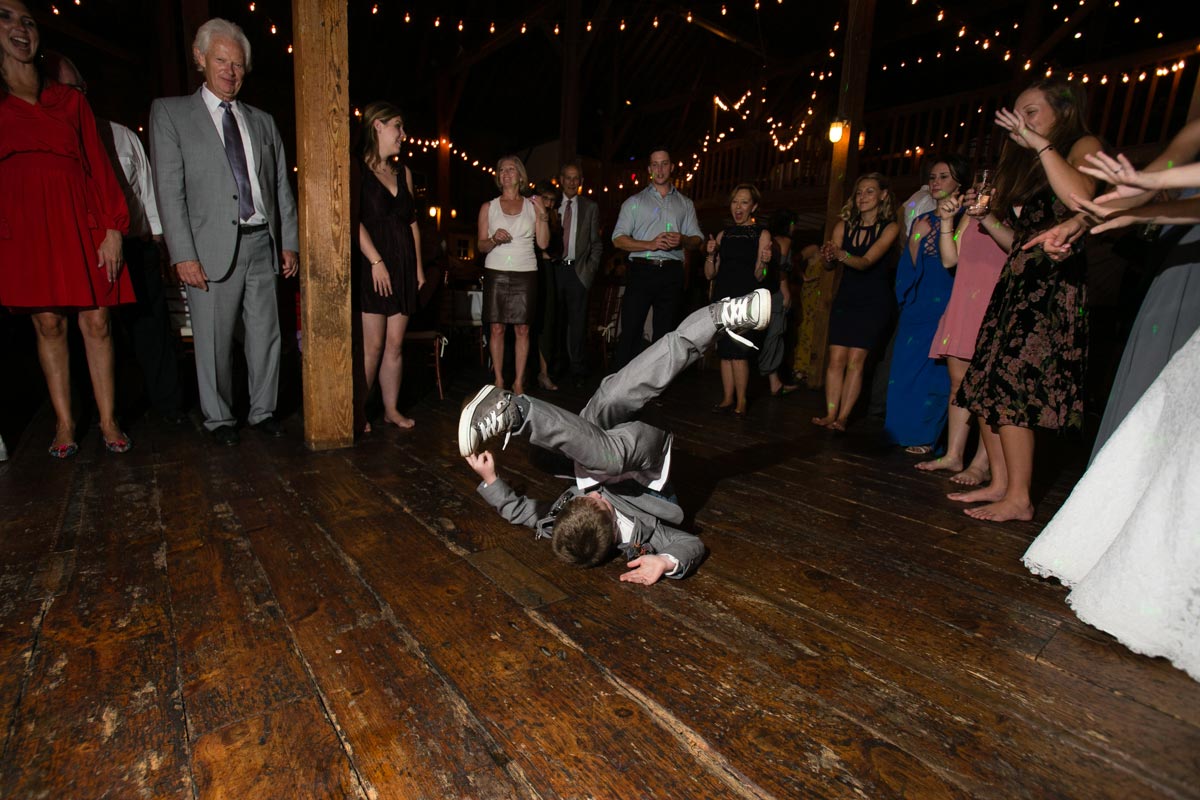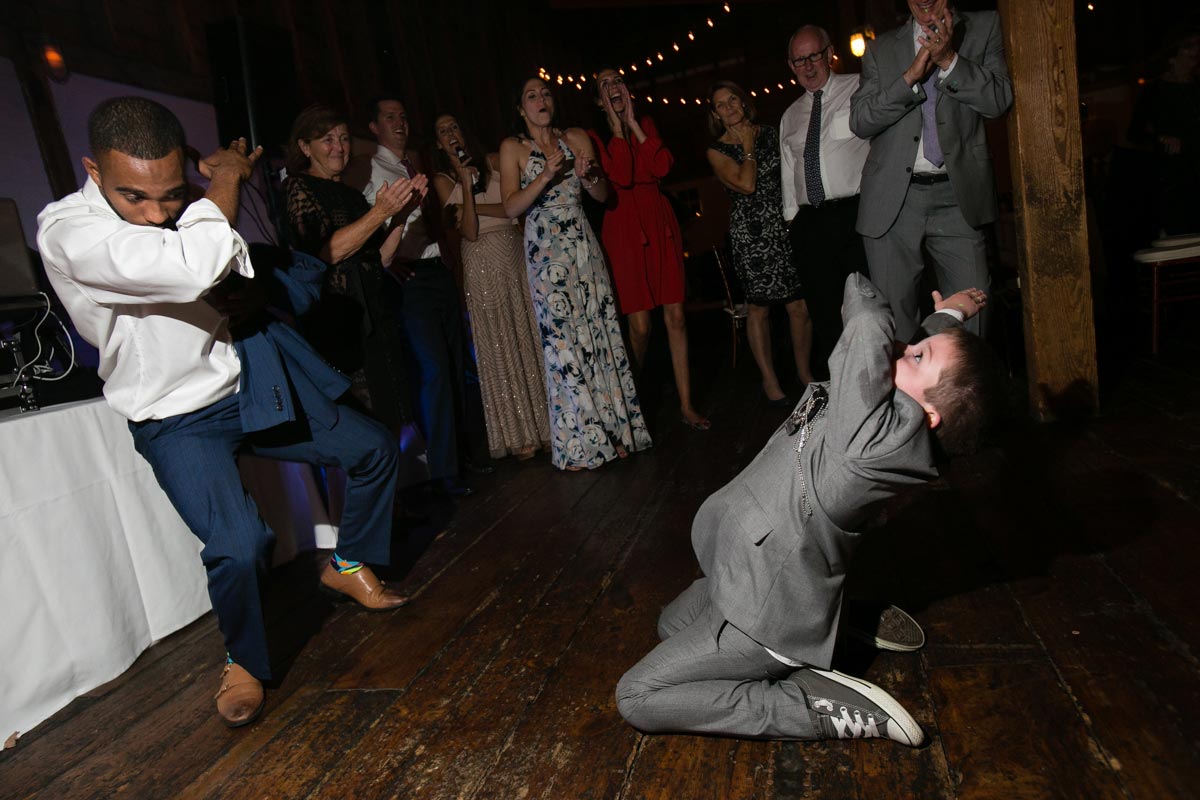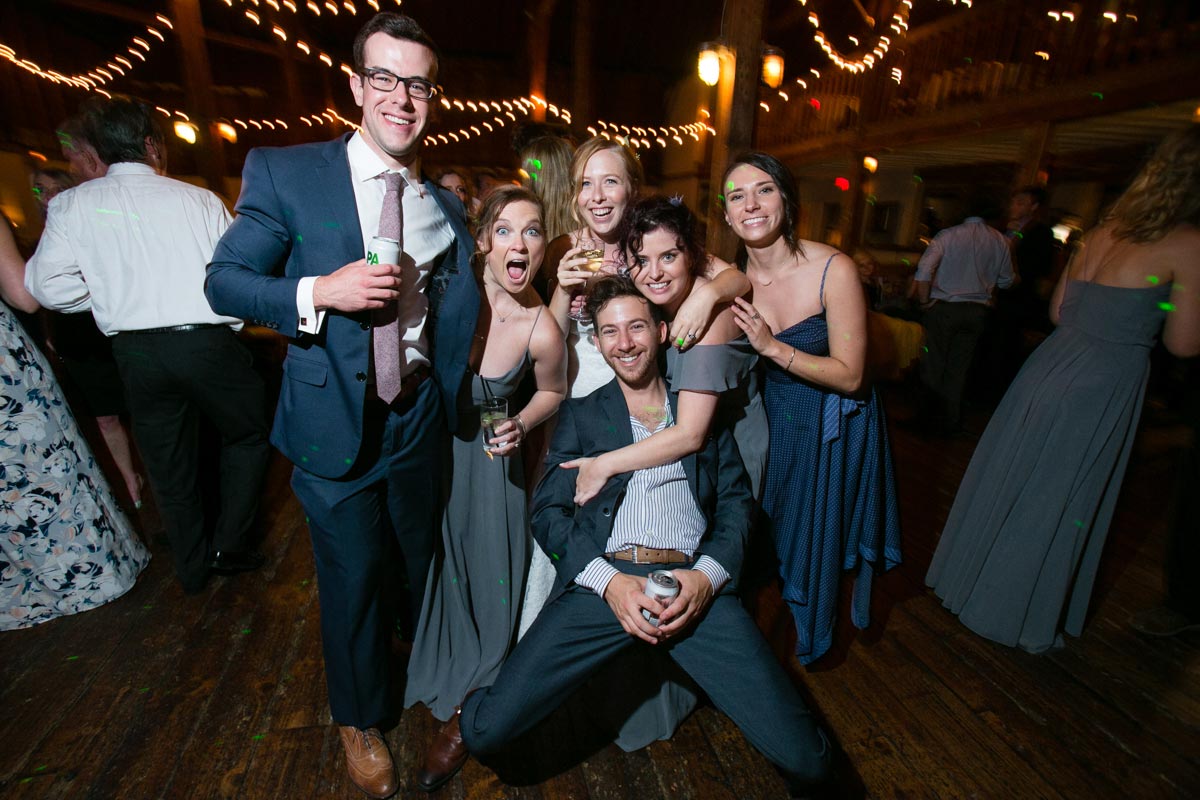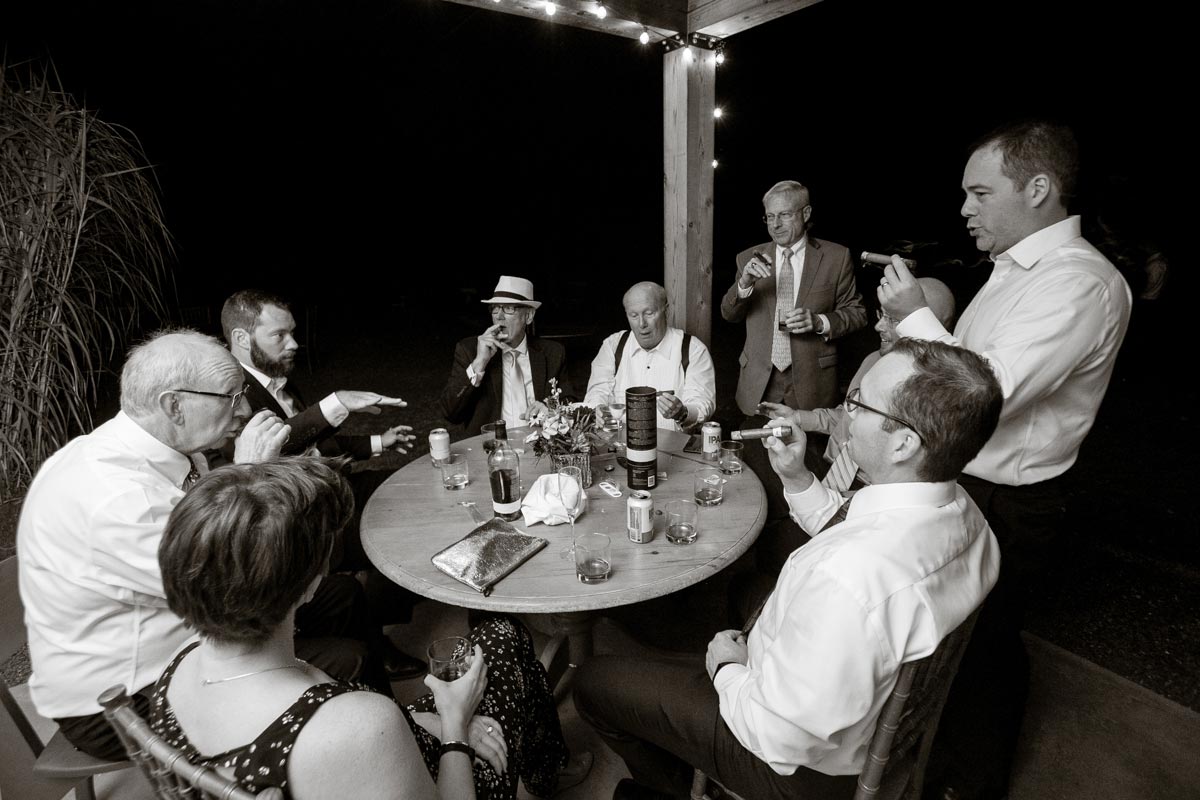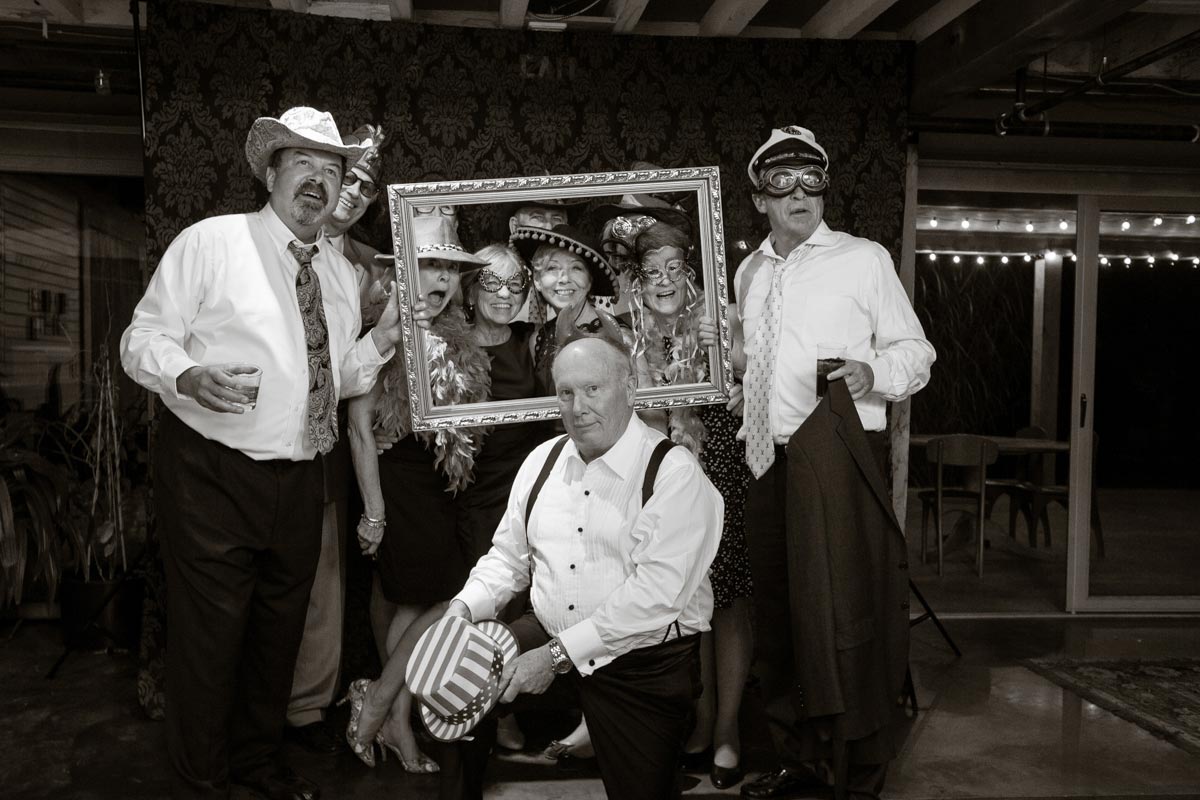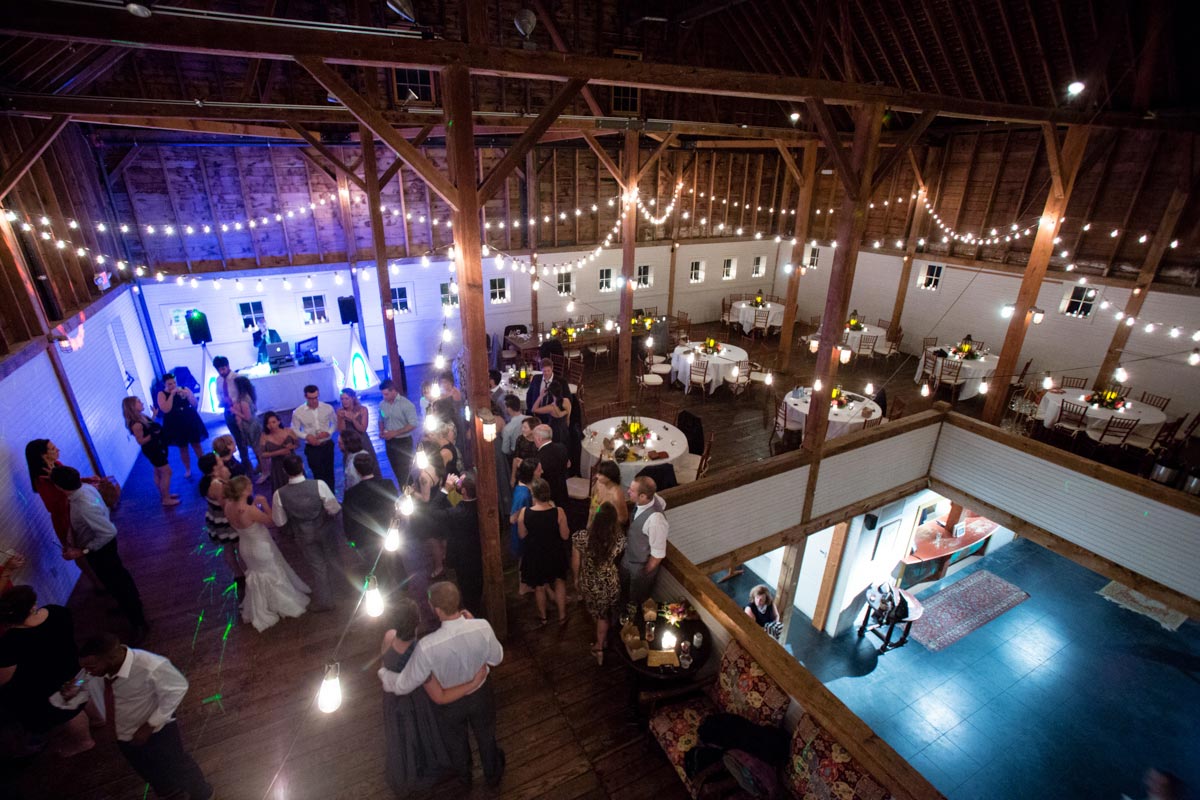 Venue: Gedney Farm — www.gedneyfarm.com
Sound and Amplification: Sam Sorrentino — www.icuttingedgevideo.com
Lighting: Maryanne Gillooly — https://www.facebook.com/Gillooly-Co-Design-102792359782504/
Florist: Kim Thomas — Flower Blossom Farm — www.flowerblossomfarm.com
Ceremony & Cocktail Music: Rosamund Trio — www.therosamundtrio.com
Reception Music: JTD Productions — www.jtdproductions.com
Wedding Photographer: Eric Limon — www.maweddingphotographers.com
Gedney Farm Wedding Photos by Eric Limon. Please contact me about your Gedney farm Wedding photos!
Looking for other venues? Check out these posts: Wedding at the Mount – Hancock Shaker Village Wedding – Chesterwood Wedding
---
---
You might also like
---