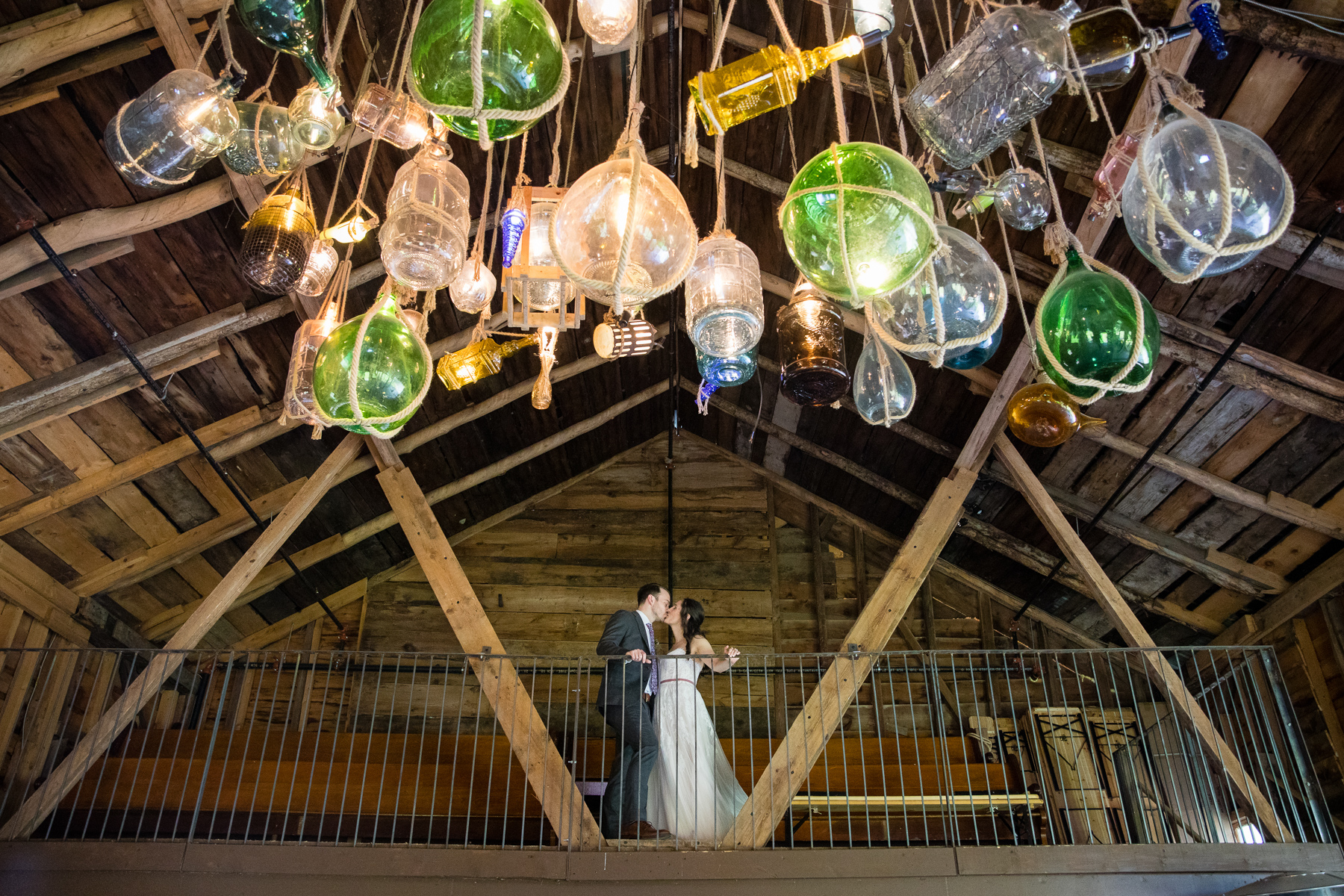 Anna & Billy's Wedding Day at Blenheim Hill Farm
Billy and Anna's spring wedding at Blenheim Hill Farm in the Catskills was a true celebration of love and family. The ceremony was held by the picturesque pond, surrounded by lush greenery and the sound of chirping birds. Guests were able to witness the couple exchange vows and become husband and wife in a beautiful and intimate setting.
After the ceremony, guests were invited to enjoy cocktails under a tent, where they mingled and celebrated the happy couple. The tent was decorated with beautiful arrangements and string lights, creating a romantic and festive atmosphere.
As the sun began to set, guests were then led inside the large renovated barn for dinner and dancing. The barn was beautifully decorated, with long farm tables and elegant china. The couple had chosen a delicious seasonal menu that was served family-style, allowing guests to share in the celebration and enjoy each other's company.
The barn was also the perfect setting for the couple's first dance and the rest of the evening was filled with laughter and dancing. Although the day was very hot, Billy and Anna's wedding at Blenheim Hill Farm was truly a magical and unforgettable day, and their guests will cherish the memories for years to come.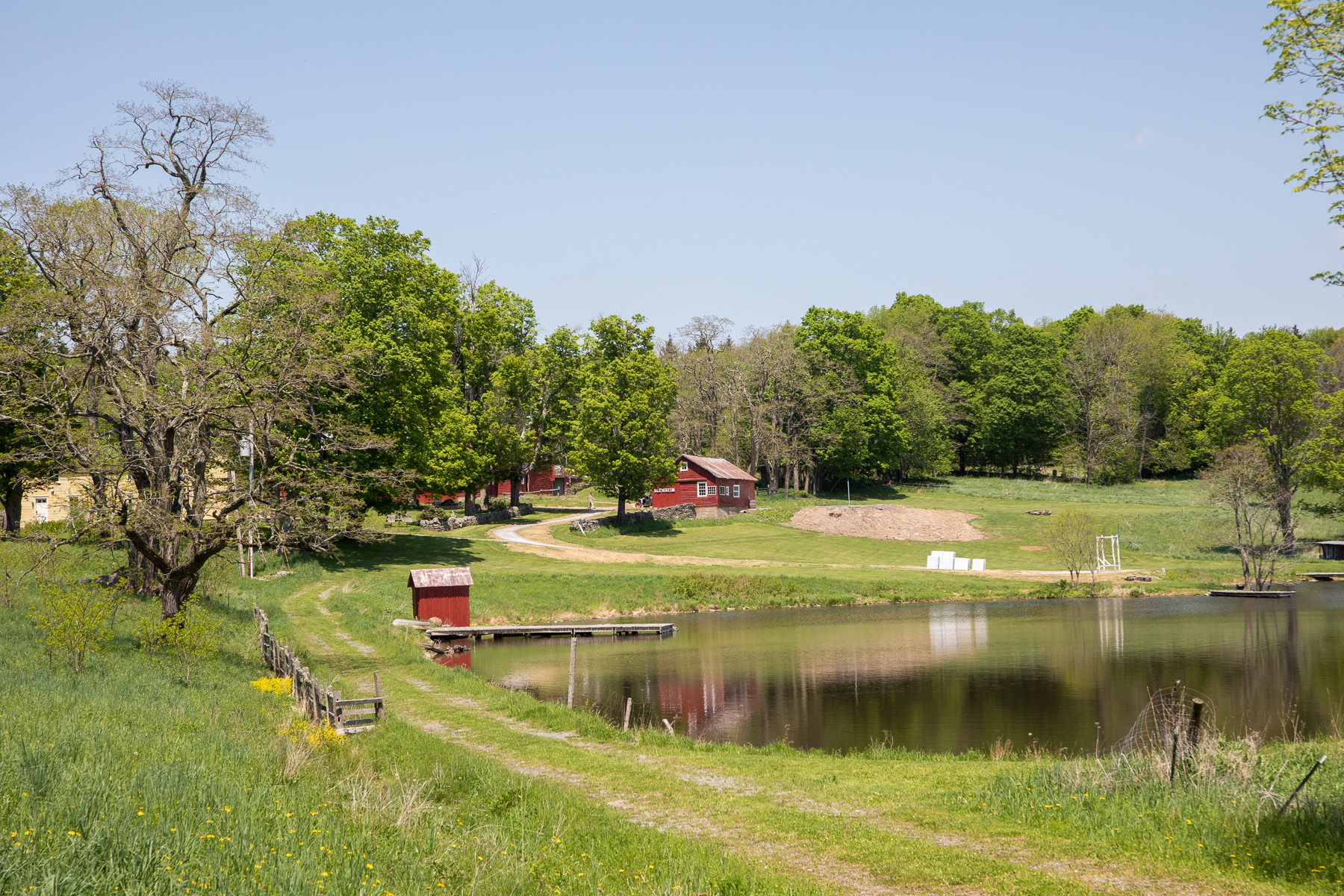 Planning your wedding at Blenheim Hill Farm
Blenheim Hill Farm is a stunning wedding venue in the Catskills mountains. They grow the food and cook it for you in their own kitchen. You don't have to worry about outside catering, liquor or rentals. The team at the farm and at their NYC restaurant will help you every step of the way, and just about everything is included. With over 16 years of experience in farm-to-table dining and destination weddings, the staff are committed to hosting your best day ever. With so much included, it makes it so much easier to host a wedding at Blenheim Hill Farm.
The Venue
Located in upstate New York in the Catskills, just 3 hours north of New York City, Blenheim Hill Farm is a spectacular 150 acre farm that offers the perfect setting for a rustic yet elegant barn wedding. Blenheim is a living farm, growing over 100 different crops and livestock, with a history dating back to the 1770's. Blenheim Hill Farm offers everything from catering to lodging for your family and your wedding party. They can also cater and host your rehearsal dinner.
The farm is owned by the critically acclaimed Blenheim Restaurant in New York City. You and your guests can enjoy true farm-to-table cuisine by their own Michelin starred chefs using seasonal ingredients, including meats, eggs, honey, maple syrup, and veggies. Most couples make it a wedding weekend on the farm. The historic farmhouse is a beautifully appointed sanctuary and sleeps up to 20 guests.
Check out this wedding at Hancock Shaker Village. Looking for different wedding venues? Check out these posts: wedding at Hancock Shaker Village – Wedding at Tyrone Farm – Wedding Photographer
---
---
You might also like
---