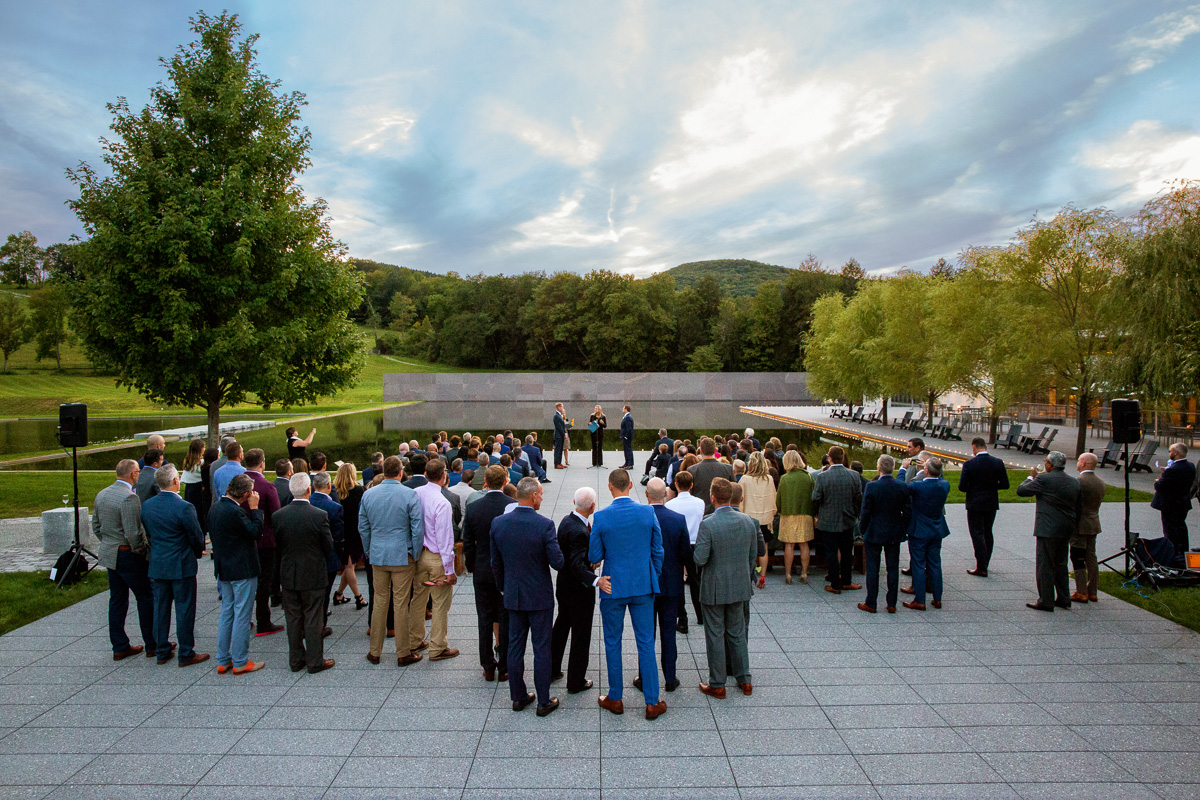 Jeff & Steve's Clark Art Institute Wedding
Instead of one event, Jeff & Steve stretched the party over three days. They had a casual welcome dinner for everyone on Friday, the wedding on Saturday and brunch on Sunday. They chose Williamstown for the weekend and The Clark Art Institute for their wedding. It's a place that they have been visiting regularly for nearly 15 years and it holds a special meaning to them for the time they have spent hiking, enjoying cultural events and venues and the overall beauty of the area. The ceremony took place at 6pm, setting the stage for what was really a great party with their friends and family.
The day was just a reflection of who they are as individuals and a couple – easy going and love to have fun. Their real goal was to bring together all of the people they have know over the years, create new connections among them and to create an atmosphere where people would have a memorable night.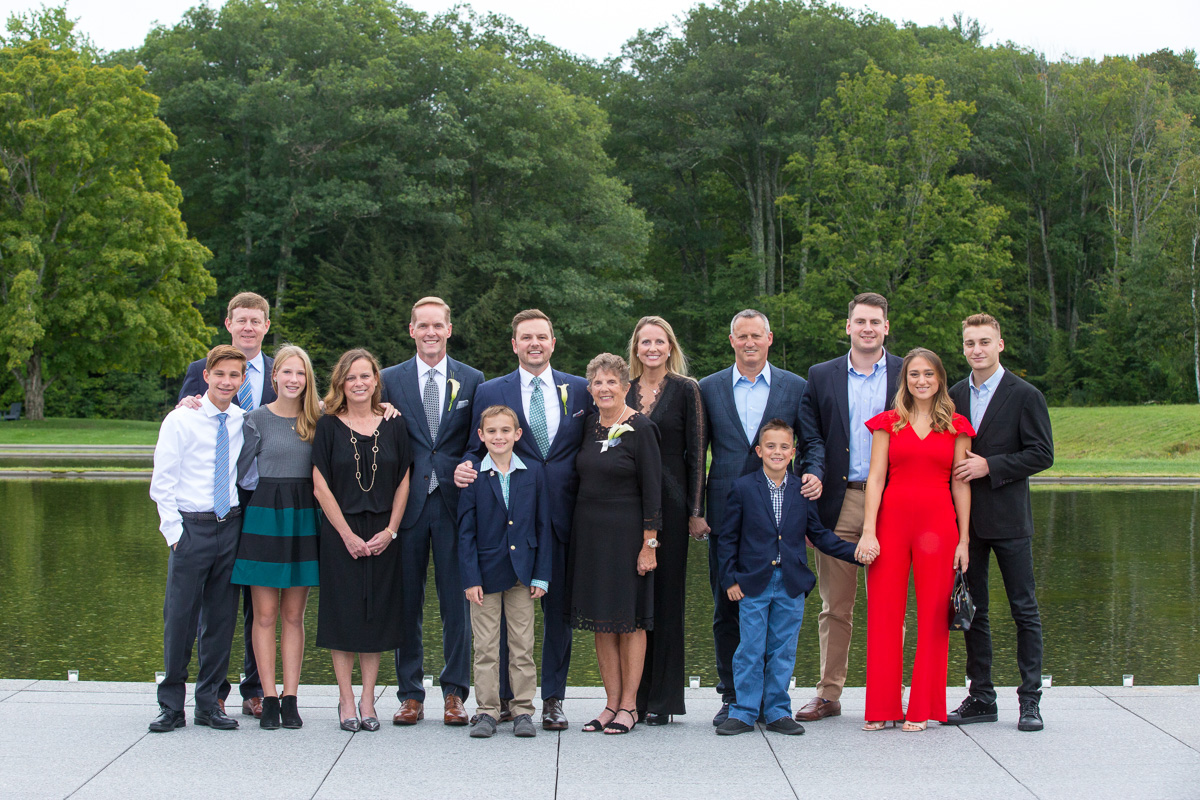 A note from Jeff & Steve:
All of the people we interacted with to pull off this weekend are amazing professionals and some of the nicest people to boot. Every vendor was accommodating, thoughtful, kind, and made us feel like a friend and not a client. The Berkshires is a very connected place, and those we worked with have deep relationships with other vendors, shop owners, etc. to get things done brilliantly. As for Eric – he was with us on Friday for the welcome dinner and Saturday for the wedding. He even met us in April for a "meet and greet" photo session at The Clark Art Institute. To say his pictures blew us away is an understatement. The only things we asked is that he capture people having fun and we didn't want those typical cheesy wedding photos, and did he ever deliver!
Two things we have heard from so many of those who attended; 1) the pictures are absolutely stunning, and 2) "your photographer was really cool." We couldn't agree more. Eric had a way of just fitting right into the crowd and coming up with pictures that give us, our friends, and our family such joy.
Vendors
Florist: Mount Williams Green House
Photographer: Eric limon
Dj/Band: Pete Wildermuth
Tux: Alton Lane
Catering: Constellation Culinary Group
Cake: Constellation Culinary Group
Rentals: Peak event rentals
Lighting: Pete Wildermuth
The Clark
The Clark Art Institute is a wonderful place to have your wedding, corporate event, or special occasion. The 140 acre campus offers many locations to fit your needs for a remarkable evening. Nestled in the beauty of the Berkshires of Western Massachusetts, the Clark Art Institute is a stunning wedding venue. The beauty of the campus and its wonderful spaces create the ideal setting for an event you will always remember. Constellation Culinary Group, the Clark's exclusive caterer, creates a curated experience personalizing every detail to provide an event that is truly unique. An expert team of service professionals ensure guests are served with sincere hospitality for a wedding beyond all expectation.
Michael Conforti Pavilion and Terrace – This 3,200-square-foot glass pavilion, offering flexible multi-use space, is located on the upper level of the Clark Center overlooking the one-acre reflecting pool and scenic hillside.
Museum Pavilion and Terrace – The dramatic glass and marble Museum Pavilion offers sweeping views of the tranquil reflecting pool and the award-winning landscape.
Lower Level Court and Café 7 – The Court area features distinctive architectural concrete and granite finishes that distinguish this unique space. High ceilings and an open floor plan make it well-suited for a variety of uses.
Lunder Center and Moltz Terrace – Located at the top of a winding woodland path, the Lunder Center at Stone Hill provides indoor and outdoor spaces. The Hunter Studio space is perfect for intimate functions, while the Moltz Terrace affords stunning views and creates an exceptional party space.
Please contact me about your Clark Art Institute Wedding photography needs! Are you ooking for other wedding venues? Check out these other posts: Wedding at Hancock Shaker Village – Wedding at Wyndhurst Manor – Wedding at Blenheim Hill Farm
---
---
You might also like
---