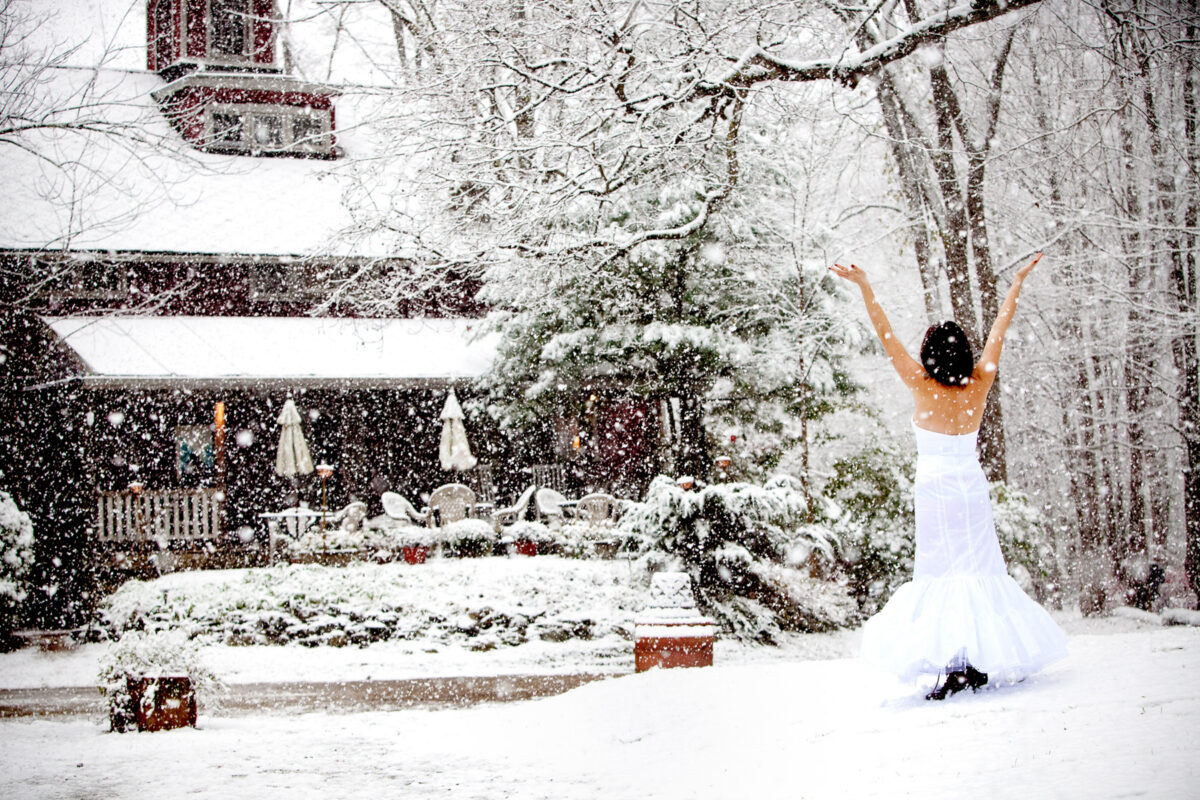 Winthrop and Ashley's Winter Wedding
Are you looking for a wedding venue that perfectly captures your unique personalities and creates a memorable experience for you and your guests? Look no further than Race Brook Lodge in the Berkshires of western Massachusetts. Winthrop and Ashley found their dream wedding at Race Brook Lodge, and you can too.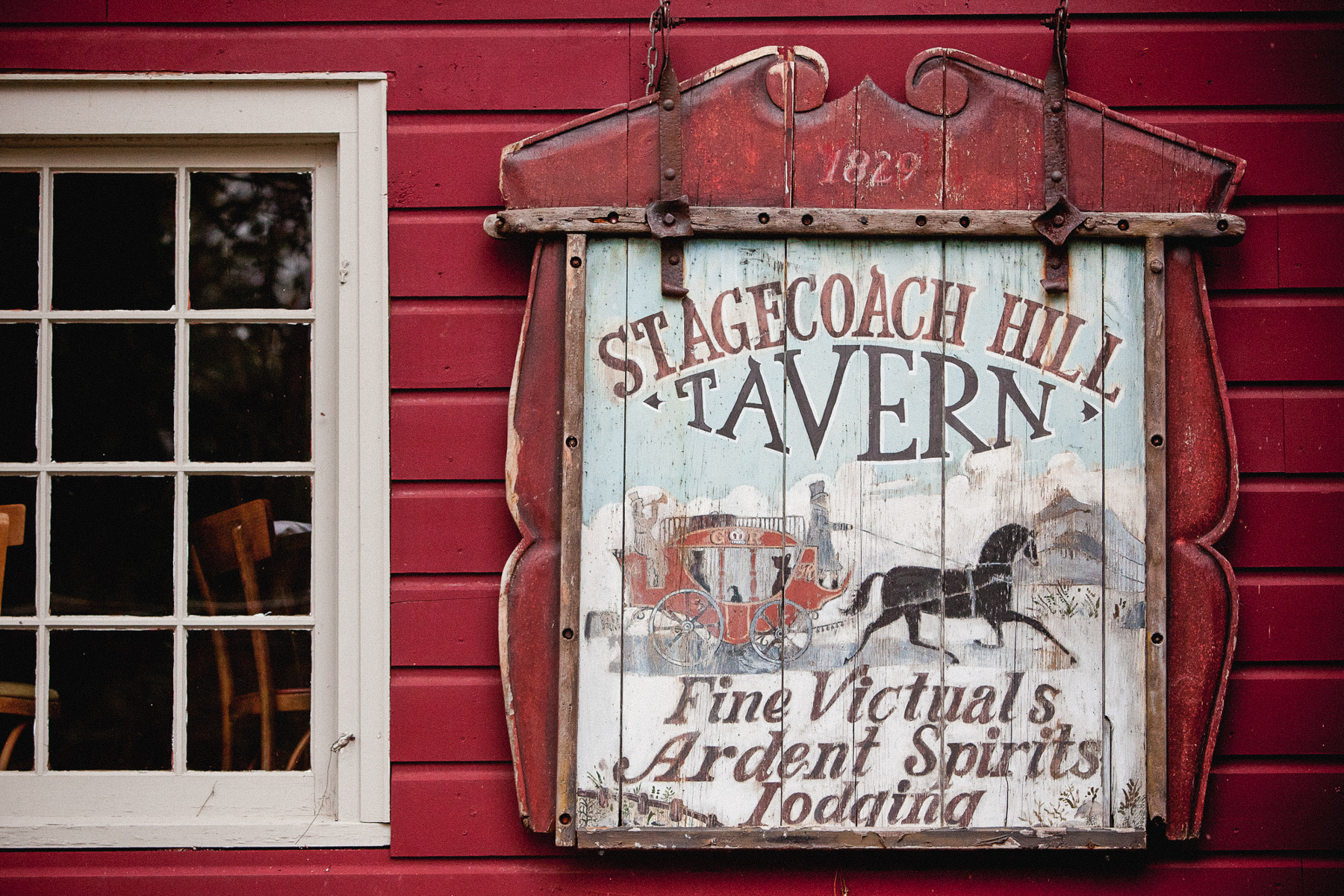 A Magical and Unforgettable Experience at Race Brook Lodge
With a desire for something special and out of the ordinary, Winthrop and Ashley chose Halloween for their wedding day and a vintage theme that allowed their 150 guests to have fun and dress up while keeping the atmosphere formal. To keep the wedding green, they opted for mostly local vendors, including Race Brook Lodge, which they rented for the entire weekend to ensure that everyone could relax and have fun.
The weekend started with small eats and a pumpkin carving party on Friday night, with pumpkins grown by their neighbors. The couple was surprised with over 2 feet of snow on their wedding day, creating a stunning backdrop for their vows and photos that will last a lifetime.
The party continued with a photo booth downstairs complete with props and a DJ upstairs that kept everyone dancing. The couple's unique guest book was a hand-drawn tree where guests "leafed" their fingerprints, creating a personalized piece of art for the couple's wall.
Dinner was an amazing display of local, in-season vegetables and beef roasted on an open fire, with antique-colored flowers and hanging trees adding to the ambiance. Guests sipped on locally-made alcohol while talented caterers served food from their steaming cauldrons. The night finished with toasts around a bubbling chocolate fountain and miniature cupcakes.
Thanks to an all-star cast of vendors, the couple's wedding night was a huge success, painting the perfect picture of their personalities. Despite a storm, the electricity stayed on until the last song finished, and the night ended speak-easy style by candlelight with a friend quietly playing the piano.
Make your dream wedding a reality at Race Brook Lodge, where your unique personalities and unforgettable experience come together.
Berkshire Wedding Vendors:
Eric Limon – https://maweddingphotographers.com/
Venue: Race Brook Lodge – http://www.rblodge.com/
Hair: Holly Broga – http://michelessalon.com/
Dress: Vera Wang – http://www.davidsbridal.com/Browse_White-by-Vera-Wang
Suit: Hugo Boss – http://www.hugoboss.com/
Make-up: Ren Marasco – http://renewskinwellness.com/Home.html
Rings: McTeigue and McClelland – http://www.mc2jewels.com/
Design and Flowers: Gillooly Design – http://www.gilloolydesign.com/
Catering: http: Jeremy Stanton – www.themeatmarketgb.com/
Chocolate Fountain: Chocolate Springs – http://www.chocolatesprings.com/
Cupcakes: Barrington Bites – http://barringtonbites.com/
Invitations and Programs: Laura Nehls – http://www.etsy.com/shop/LetterBoxInk
Guest Tree: http://www.etsy.com/shop/bleudetoi
Dj: DJ GIO – https://www.facebook.com/MOVEMENTwithDJGIO
Alcohol: http://domaneys.com/ – http://berkshiremountaindistillers.com/home/
Wedding favors: "wedding tea" – http://www.harney.com/catalogsearch/result/?q=wedding+tea
pumpkins: http://www.howdenfarm.com/
Guest Favor Bags: berkshire bark – http://www.berkshirebark.com/
Race Brook Lodge: A Tranquil Wedding Venue in the Heart of the Berkshires
Nestled at the foot of Mount Race in Sheffield, MA, Race Brook Lodge is a hidden gem that offers a serene escape from the hustle and bustle of everyday life. Surrounded by breathtaking hiking trails, Race Brook Lodge is the perfect place to unwind, explore, and connect with nature.
The lodge's commitment to serving the unique needs of each guest is evident in their warm hospitality and personalized services. Whether you're looking for a romantic getaway, a wellness retreat, a corporate event, or a family gathering, Race Brook Lodge has everything you need to create an unforgettable experience.
Guests can step outside their rooms and embark on a scenic hike to Race Brook Falls, where they can enjoy stunning views of the Berkshires. The lodge also has direct access to The Appalachian Trail, making it a popular destination for hikers and nature enthusiasts.
In addition to its natural beauty, Race Brook Lodge boasts a garden that provides fresh produce for their on-site restaurant. Whether you're looking for a romantic dinner for two or a family feast, the restaurant has something to satisfy everyone.
At Race Brook Lodge, guests are invited to slow down, connect with nature, and find their inner peace. With its idyllic setting and warm hospitality, and personalized services, Race Brook Lodge is the ultimate destination for anyone seeking a tranquil respite in the Berkshires.
Looking for other wedding venues? Check out these other posts: Jacob's Pillow Wedding – Colony Club – Worcester Art Museum Wedding
---
---
You might also like
---