Tracee & Todd's wedding at Wyndhurst Manor
A note from Tracee: We intended our day to be about our friends and family sharing in the relationship we had already built over so many years but it turned out to be much more of a celebration for us beginning a new chapter of our relationship. I had looked forward to Todd's friends and family visiting the Berkshires, and the weather turned out to be absolutely perfect showcasing all of the natural beauty of the area.
As the bride, I was incredibly nervous about being the center of attention and having everyone's eyes on me. But the moment I stood in front of our beautiful arbor and took Todd's hands I felt at home. The ceremony was the most personal and intimate moment of our lives together, despite being in front of 140 people!
Also memorable was standing at the top of Wyndhurst Manors back stairs and seeing all of the people that we love most in the world together in one place, taking in the Berkshire air and celebrating and supporting the two of us. I was filled with the most overwhelming sense of gratitude and love.
Todd and I were determined to dance at our wedding and as we walked up the stairs to the bridal suite that night we turned to each other and said, "man my legs are tired!" Needless to say we kept the wedding reception traditions to a minimum giving us and all of our guests more time to party!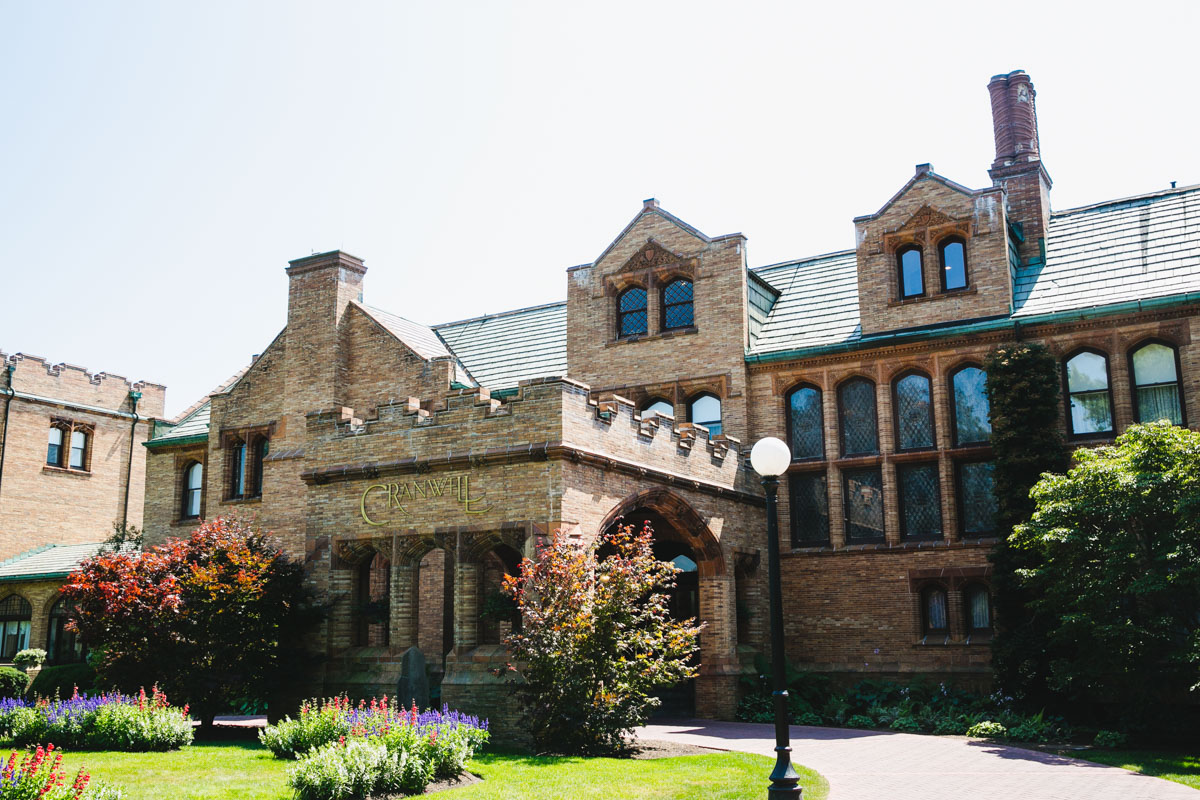 Wedding Vendors
Venue: Wyndhurst Manor
DJ: Chris Johnston
Desserts: AW Confections
Wyndhurst Manor Weddings
The Mansion at Wyndhurst Manor offers a variety of unique and versatile venues for special occasions such as weddings, social gatherings, rehearsal dinners, bridal showers, and morning brunches. Whether you're planning an intimate gathering or a large-scale celebration, the mansion has six event spaces to choose from, including enchanting indoor and outdoor ceremony sites, an expansive lawn, and a charming outdoor terrace.
The mansion has been beautifully renovated, featuring timeless elegance and dramatic historical features. The grand ballroom can accommodate up to 200 guests with 20-foot-high windows overlooking a vast landscape of glorious flowering plants and trees that change with each season. The mansion also offers a second-floor Bridal Suite, featuring a separate living room and private balcony overlooking the rural splendor of the great lawn.
In addition to the event spaces, the mansion also provides 11 newly refurbished suites for bridal parties, friends, and family. Guests can also enjoy pre and post-wedding activities such as golfing, swimming (seasonal), hiking, biking, tennis, and club room, as well as luxurious spa hair, makeup, and nail services at the Miraval Life in Balance Spa. The Mansion at Wyndhurst Manor is the perfect venue for a memorable and beautiful wedding experience in the Berkshires.
Check out these other posts: Wedding at Hancock Shaker Village –  Wedding at Wyndhurst Manor – Wedding at Blenheim Hill Farm
---
---
You might also like
---