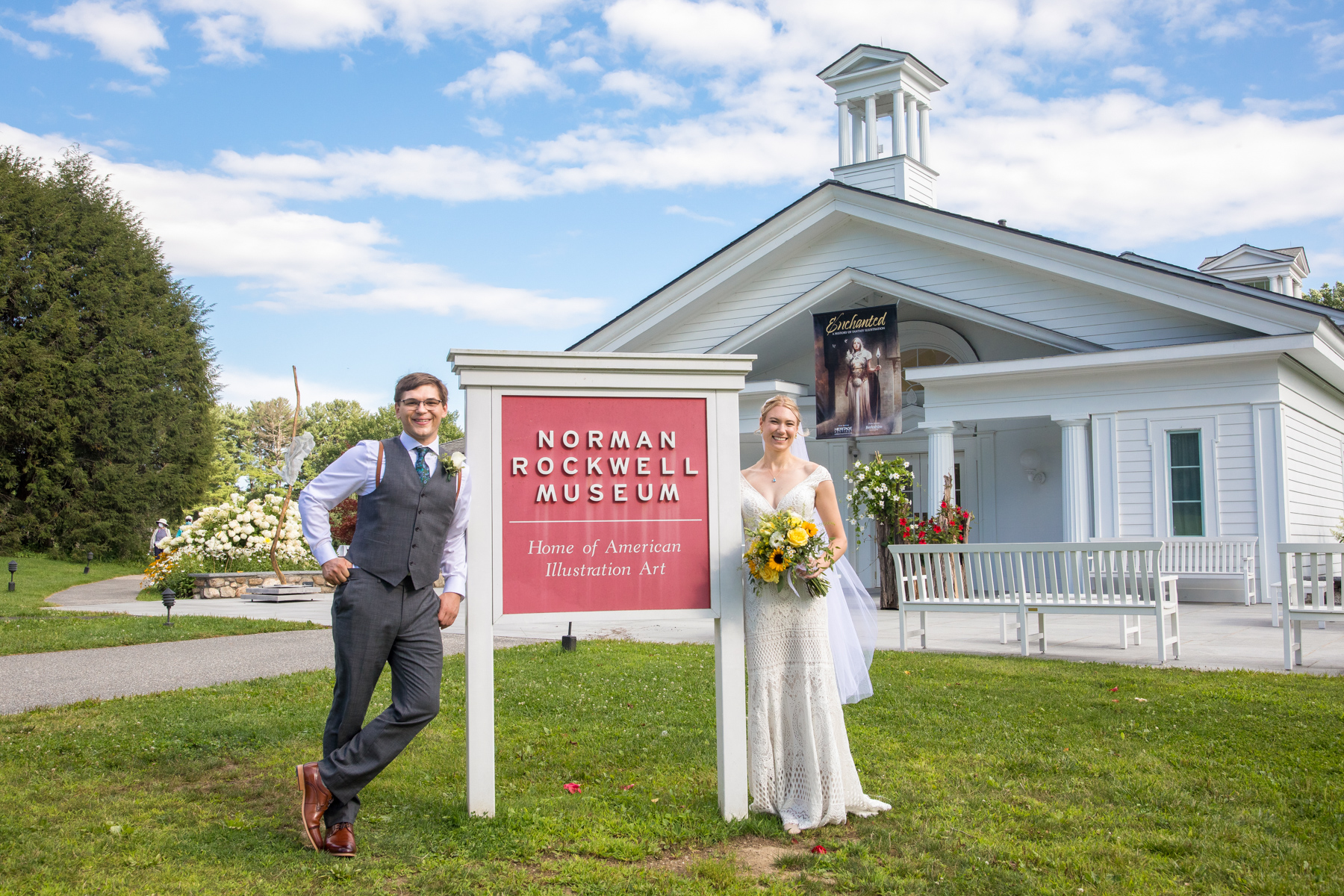 Summer Wedding at the Norman Rockwell Museum
Ben and Talia's wedding at the Norman Rockwell Museum blended art, nature, and love. The day began with a sweet first look near the historic house, setting the stage for the celebrations to follow. The ceremony took place on the lush lawn, with the beautiful Berkshire Hills as the backdrop. The couple exchanged vows surrounded by the serene landscape. During cocktail hour, guests enjoyed fun lawn games, creating a relaxed and friendly atmosphere. The reception unfolded in an elegant tent adjacent to the main gallery, offering a sophisticated yet comfortable setting.
Additionally, the museum's galleries were open, allowing guests to appreciate the famous artwork. Ben and Talia's wedding at the Norman Rockwell Museum marked a beautiful start to their life together as husband and wife.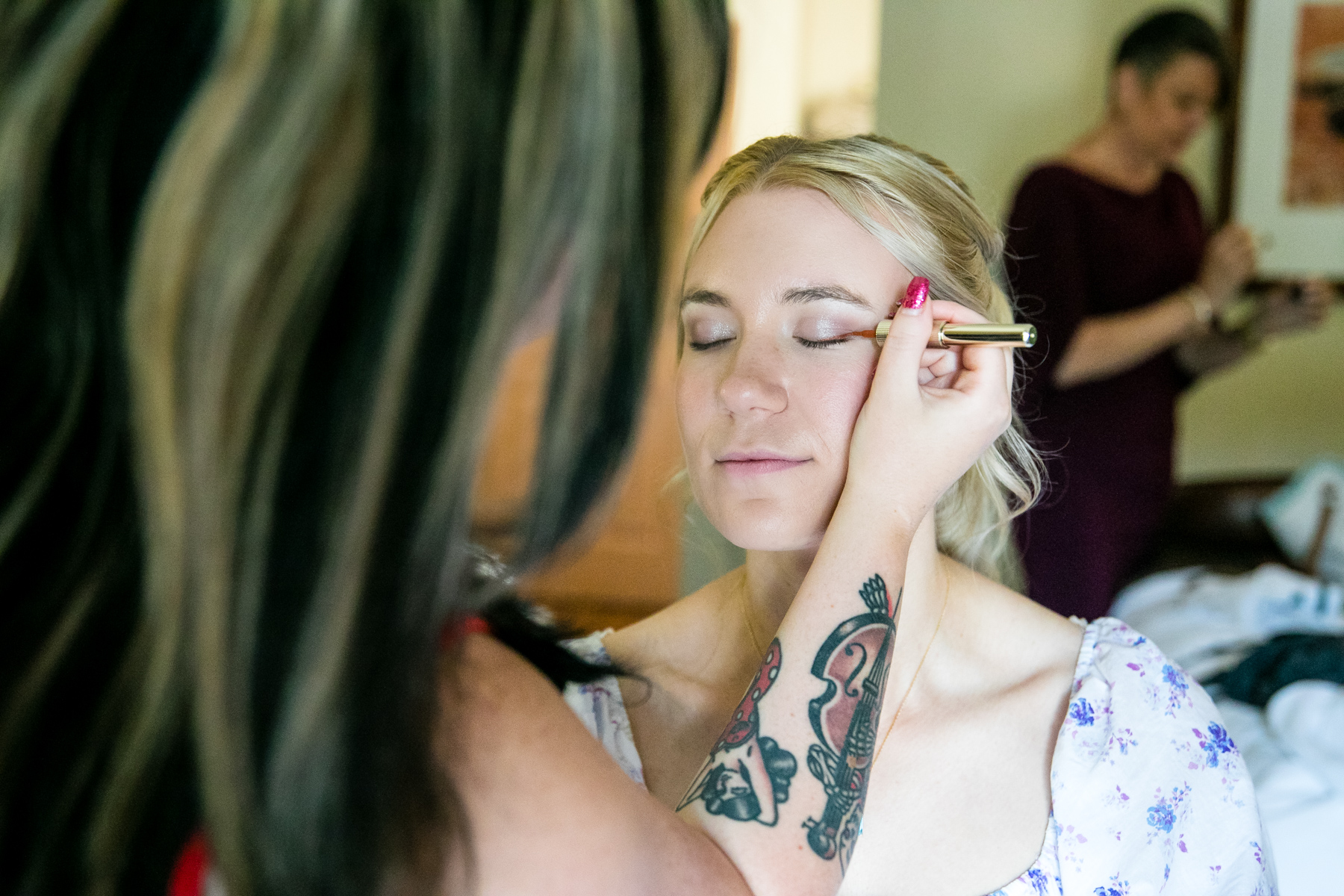 Stockbridge Charm: The Norman Rockwell Museum's Magical Outdoor Venue
Delve into Stockbridge's rich history at the Norman Rockwell Museum, an enchanting outdoor venue fit for any season. Collaborate with the finest local caterers, planners, and vendors for a genuine Berkshire experience. The grounds offer incredible Berkshire Hills views, sprawling lawns, tranquil Housatonic River scenes, serene woodland walks, and historic architecture.
The museum's natural setting is perfect for gatherings, accommodating 100 guests on the covered terrace or 300 on the lawns. Exclusive access to the permanent collection and special exhibits will leave your guests in awe.
A wedding at the Norman Rockwell Museum offers an extraordinary blend of art, history, and natural beauty for couples seeking a special venue. Nestled in the picturesque Berkshires, this iconic museum pays homage to the legendary artist and his captivating illustrations, adding a unique touch to your wedding day. The museum's lush grounds and enchanting gardens create a serene atmosphere for intimate ceremonies, while the indoor spaces provide a sophisticated setting for elegant receptions.
Visit the museums website – Please check out these other posts: Cooking with Fire – Berkshire Botanical Garden – Stonover Farm
---
---
You might also like
---