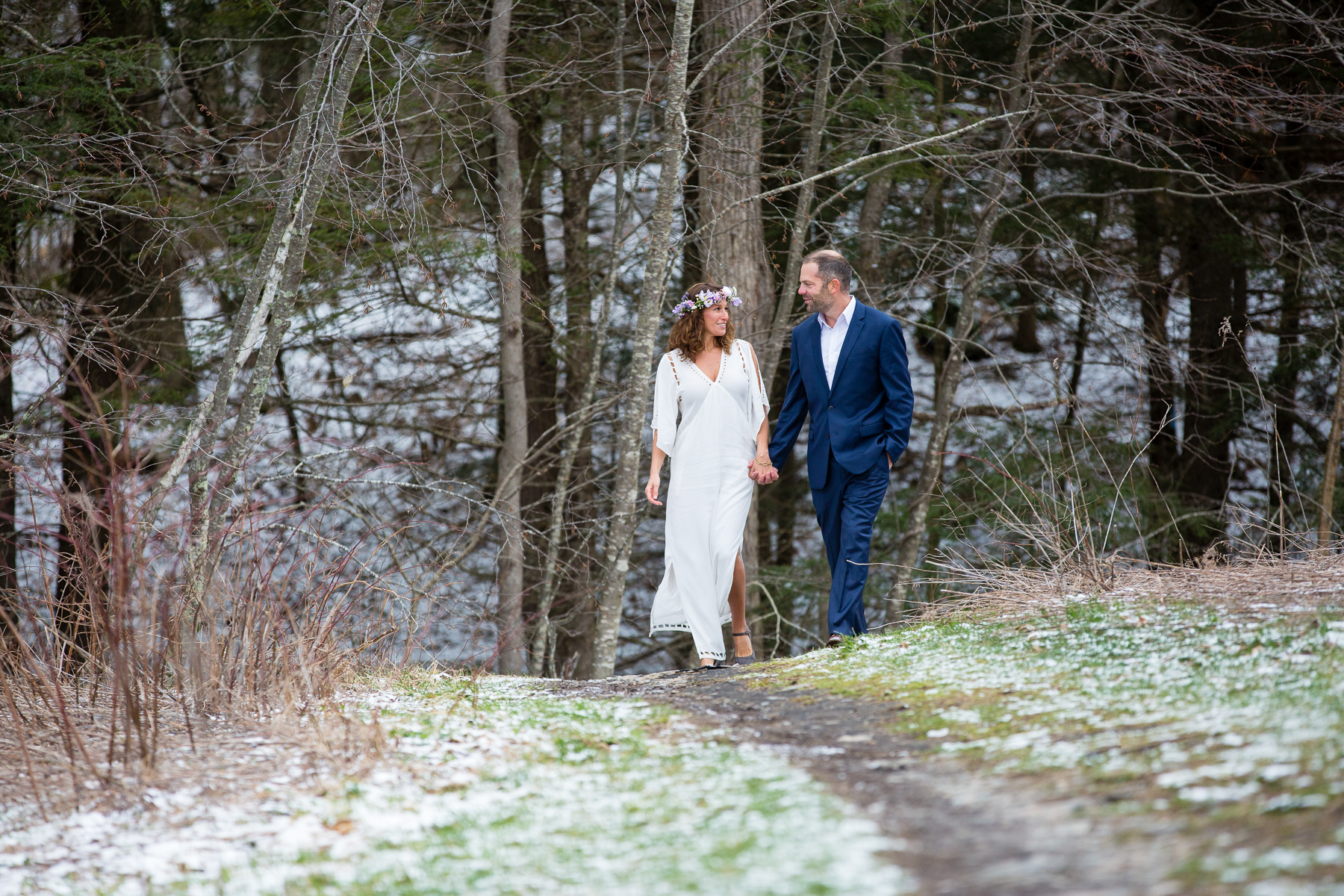 Micro Winter Celebration
Winter weddings in the Berkshires can be truly magical, and that was certainly the case for Kate and Adam's intimate micro wedding. The couple decided to tie the knot in a very small ceremony, surrounded by their family at Kate's mom's house.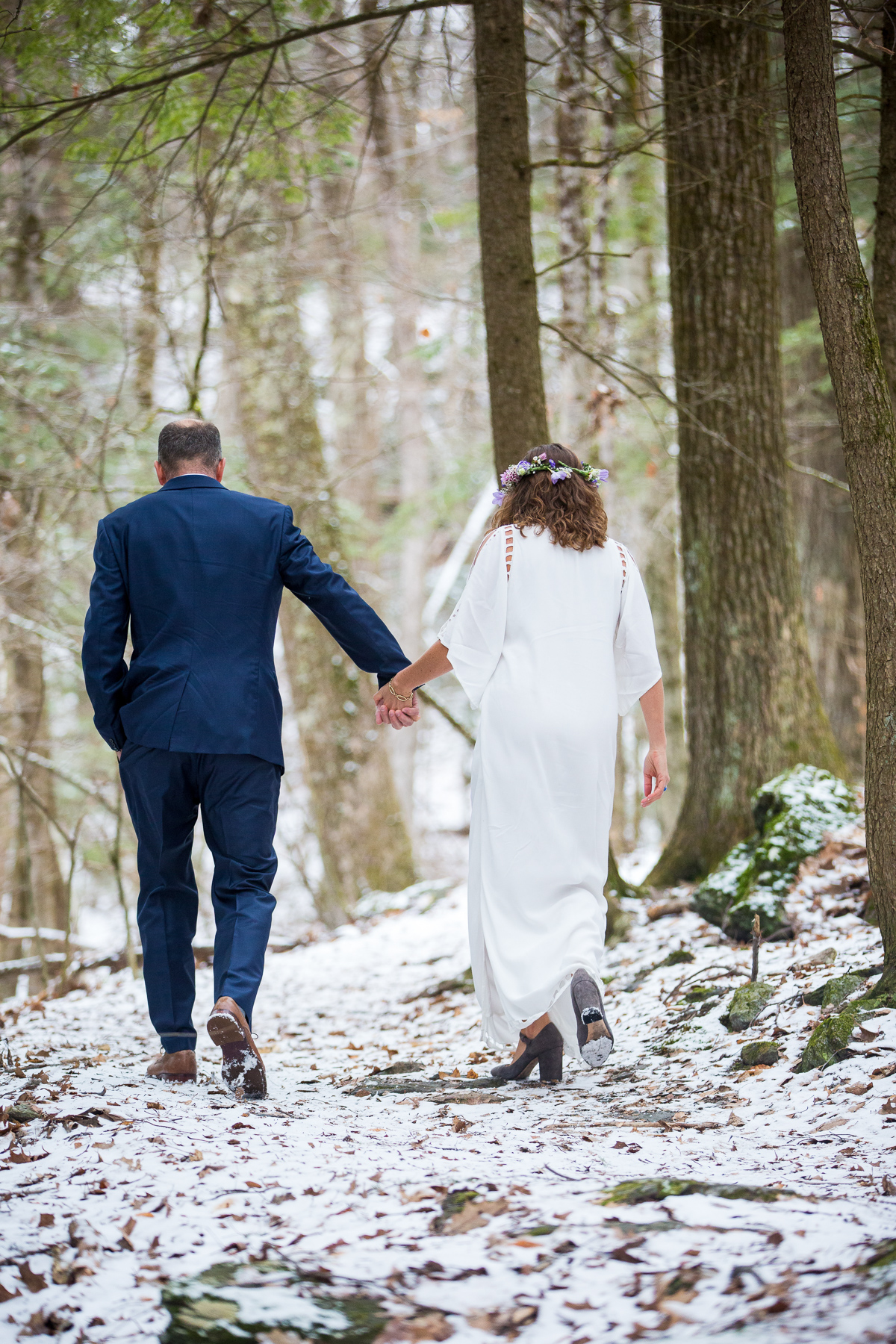 We started with a snowy photo session in the woods at Olivia's Overlook in Lenox. The stunning snow-covered landscape provided the perfect backdrop for the couple's portraits. They looked absolutely amazing in their winter attire, embracing the beauty of the season.
After the outdoor quick shoot we headed back to Kate's mom's house in West Stockbridge. The backdrop for their family photos was a serene pond surrounded by trees, which added to the magical atmosphere of the day.
The ceremony itself took place in Kate's mom's yoga studio, where Kate's sister officiated the short and sweet service. The studio's warm and welcoming ambiance made the ceremony all the more intimate and meaningful. The couple exchanged vows and rings, sealing their commitment to each other.
The celebrations continued inside the house with a cake cutting ceremony. It was a sweet moment marking the beginning of a new chapter in Kate and Adam's lives.
Kate and Adam's intimate micro wedding in the Berkshires was the perfect blend of winter wonderland magic and intimate celebration. It was a beautiful day filled with love, warmth, and joy. Congratulations to the happy couple!
Olivia's Overlook at Yokun Ridge
Check out these other posts: Winter Wedding at Race Brook Lodge – Winter Wedding at Tupper Manor – Snowy Engagement Session – Berkshire Wedding Photographer
---
---
You might also like
---