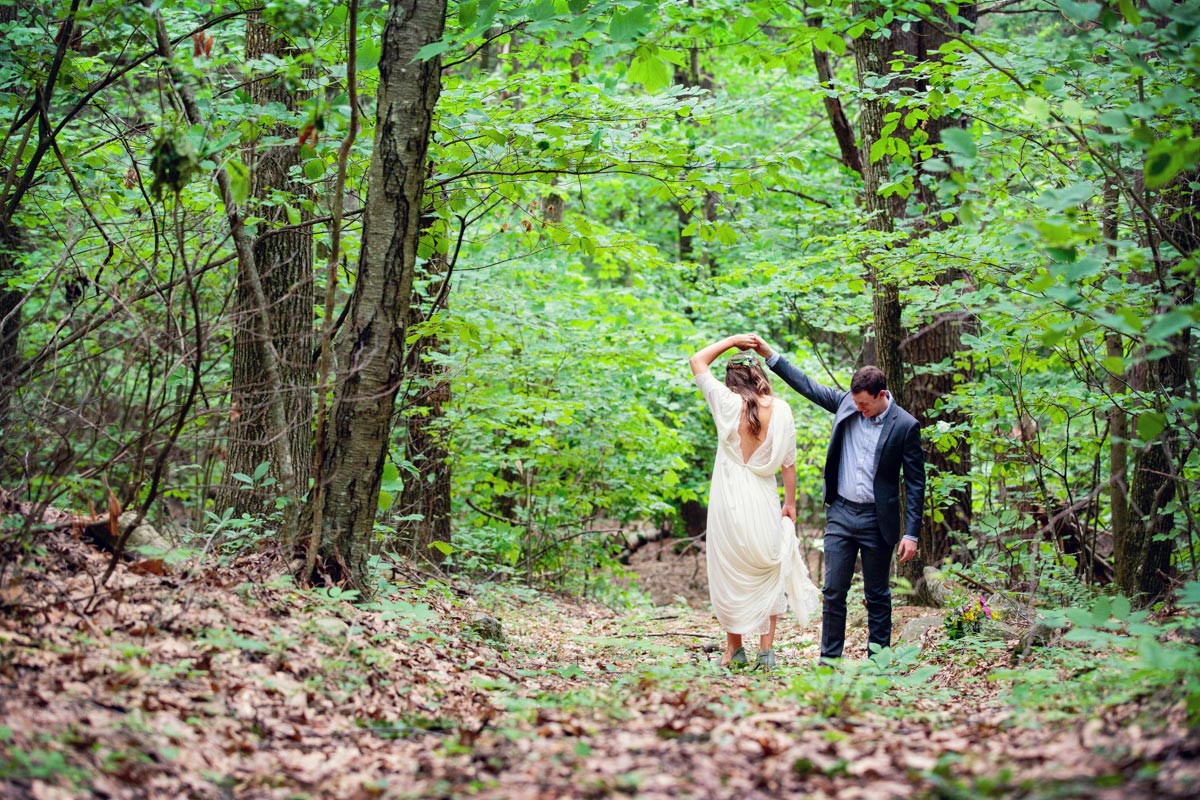 Caleb & Holly's Berkshire Wedding
On a particularly beautiful day in late June, Holly, Caleb, and a crowd of their closest family and friends gathered at their family home in Tyringham for a unique and casual wedding. With the help of Jim Gop and Heirloom Fire Catering, the couple exchanged vows in an intimate ceremony made special by the unique features of their family's estate.
On the day of the ceremony, the family had a busy morning around the barn getting ready. After the family got ready with hair and makeup, they gathered on the large open field and took family portraits with Berkshire wedding photographer Eric Limon before heading back down to "the rock" to hide. Meanwhile, Jim Gop and Heirloom Fire gathered materials for cooking from the nearby woods.
Caleb's sister Mila blew the conch to signify the start of the wedding procession. As "Sound and Color" by Alabama Shakes blasted across the grounds, the family walked across the field toward the ceremony spot on the hill.
Instead of the traditional wedding party, Caleb and Holly opted to have their sisters officiate the wedding ceremony itself. During the short ceremony, Caleb and Holly exchanged vows before hugging their sisters close and returning to the house to sign the certificate. Once there, the newlywed couple made a map showing how each of the guests knew one another.
Dinner was served outside and was accompanied by an exchange of heartfelt toasts from friends and family. After dinner, Holly and Caleb shared their first dance to Francis and the Lights' "Friends" before the rest of the party joined them for a night of revelry, love, and togetherness. After sunset, friends and family gathered once again around a giant fire where smores were made and enjoyed.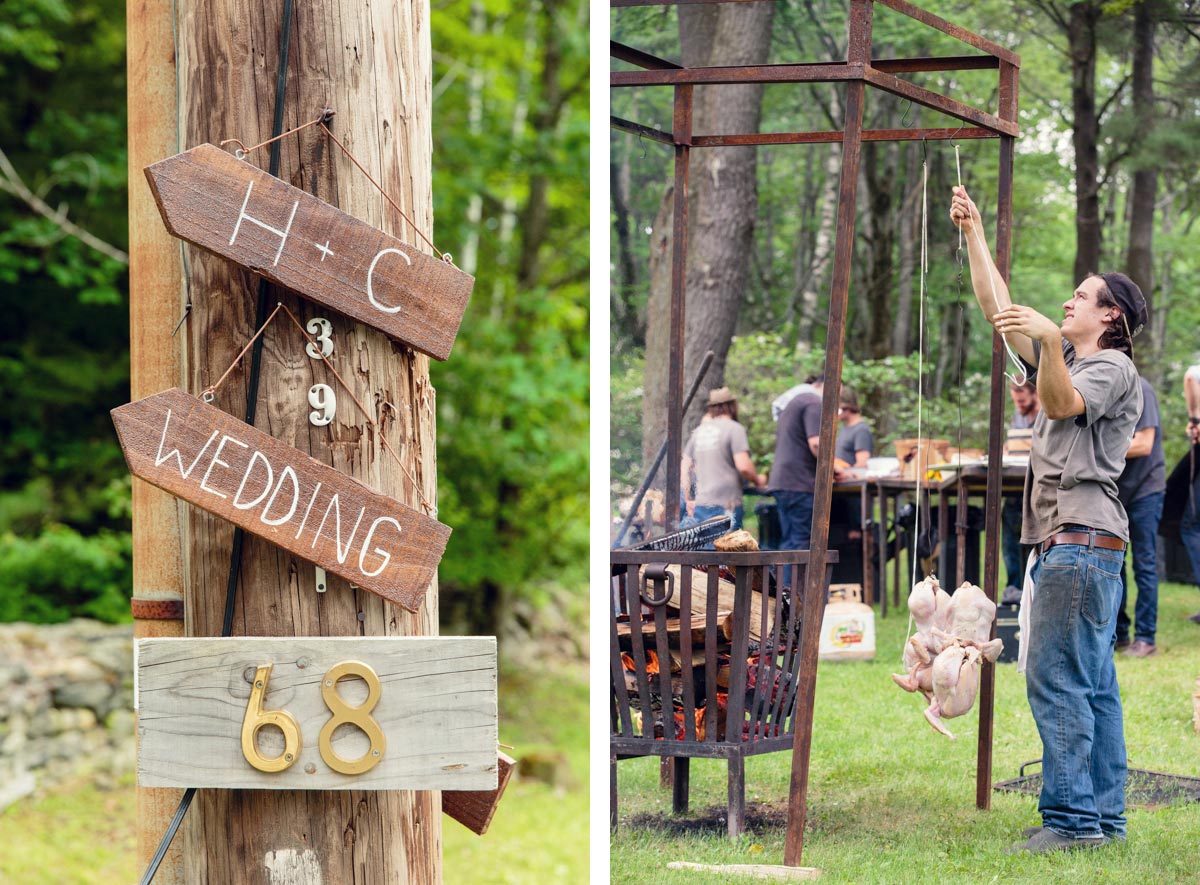 Wedding Vendors
Catering: Heirloom Fire Catering — Jim Gop — www.heirloomfire.com
DJ & Music: JTD Productions — www.jtdproductions.com
Flowers: Chrissy Custom Floral
Photographer: Eric Limon —www.maweddingphotographers.com
Hiring a professional Berkshire wedding photographer can be one of the most important decisions you make when planning your wedding. A professional photographer not only captures the memories of your special day, but also the emotions and feelings that you and your guests experience.
Heirloom Fire Catering is well known for its dedication to curating inspired, unique, and unforgettable events. Their menu features fresh, local, and handcrafted foods in a farm-to-table setting. Known for their "Dinner Theatre" through a meal cooked directly over hardwood flame and perfectly executed service, Heirloom Fire worked closely with Holly and Caleb to help execute a truly memorable and exciting event.
Are you looking for other wedding venues? Check out these posts: Hancock Shaker Village Wedding Photos – Wheatleigh Wedding – Race Brook Lodge Wedding
---
---
You might also like
---